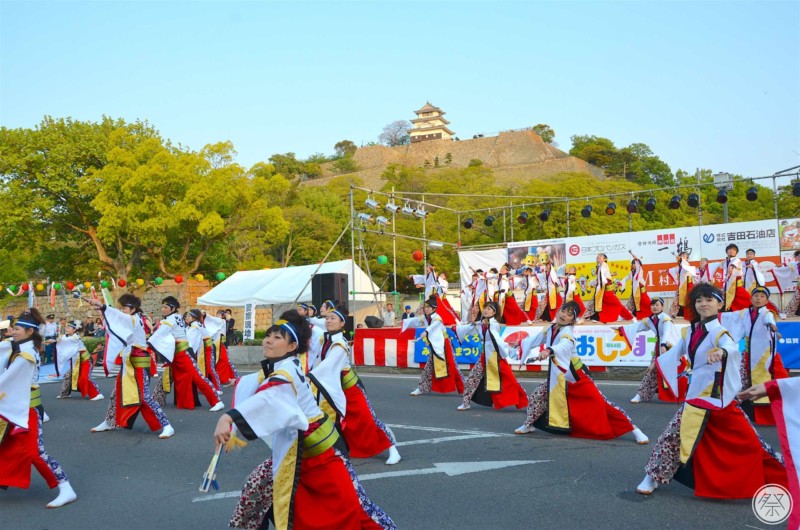 Things to do
1. Be taken back by the Lion Dance battles!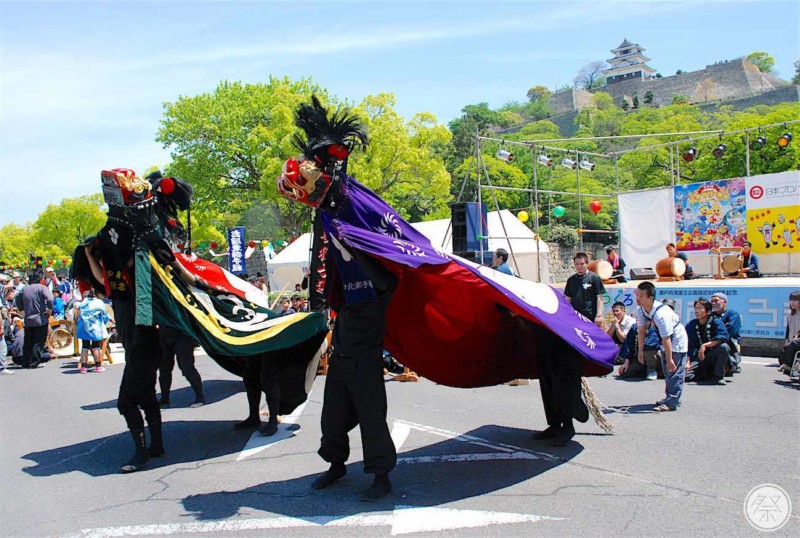 You don't want to miss the site of over 20 groups of Shishi-mai dance teams performing all at once. Get an up-close and personal experience of this Japanese tradition kept alive by Japanese youths. For those who do not know of the Shishi-mai, it will be a totally out-of-this-world experience.
2. Try a Marugame Trademark at an on-the-bone chicken cook off!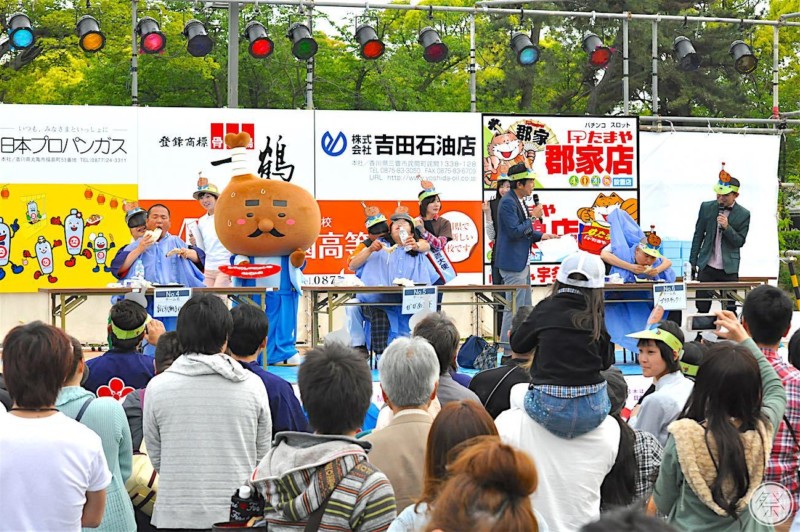 Kagawa Prefecture is most famous for its udon noodles, however, not many know that the next famous cuisine down the line to come out of Kagawa is the chicken thigh meat whole-grilled right on the bone. The gourmet competition centered around this famous dish is open for anyone to enter, even on the day of the event. Give it a try! (Please check entry conditions for further information regarding number of participants per group, etc..)