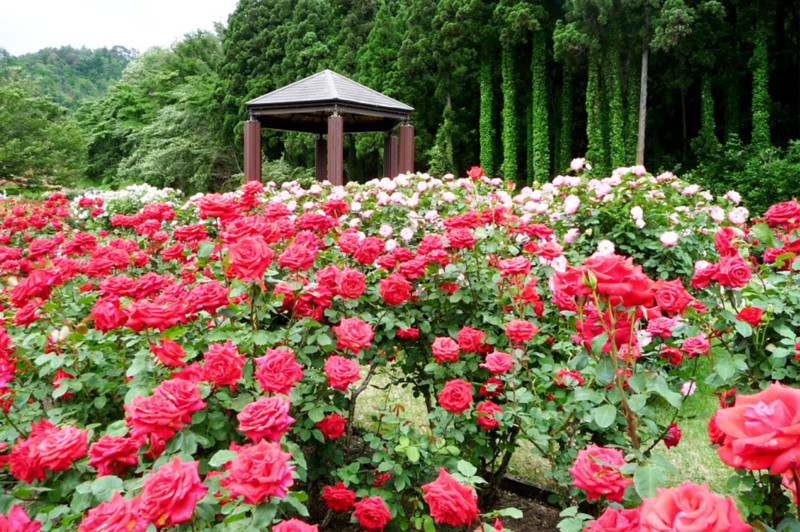 Things to do
1. Smell brilliance in full bloom!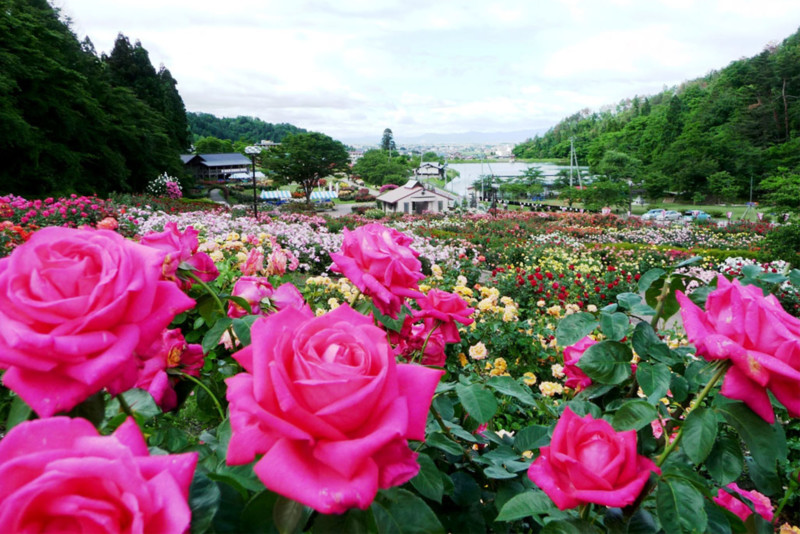 The best time to view the roses is around mid June. Upon entering the park, the scent of this lovely flower comes wafting through. Plus, the roses in this season are large in size and beautifully lustrous. With lakes and forests on both sides, let your senses go free while admiring this early summer flower.
2. Enjoy your roses and eat them too!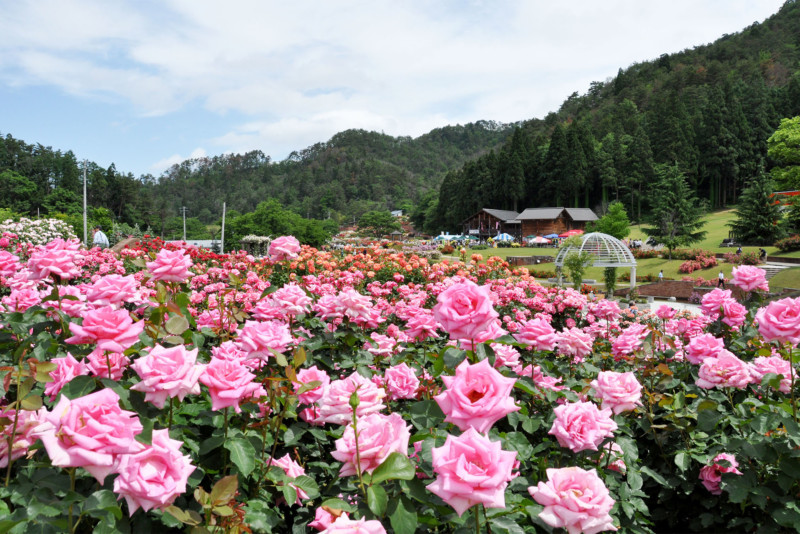 In the Koryukan building inside of the park, you can try the park's famous rose soft cream, rose vanilla ice cream, rose juice and even rose coffee. There are many rose goods and souvenirs in the park gift shop, as well as Murayama City's signature dishes. Go ahead and try other ways of enjoying a rose. They're no longer just for your nose.