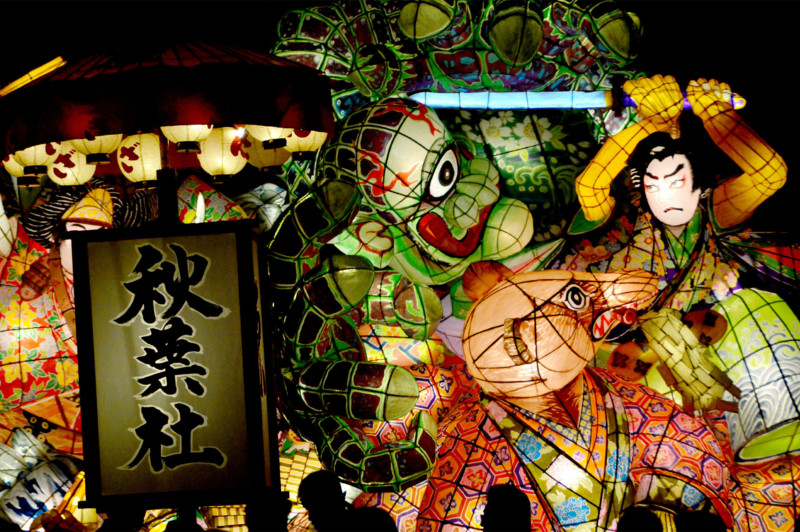 Things to do
1. The colorful floating Mando light up the early night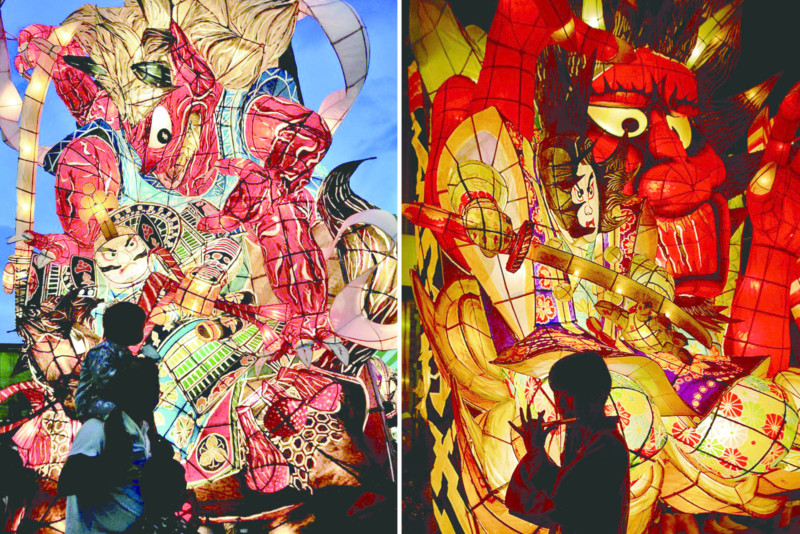 The sight of dancers and huge colorful Mandos floating in the summer sky just after the sun goes down is sure to capture the hearts of onlookers.
2. Mando—a fusion of tradition and new forces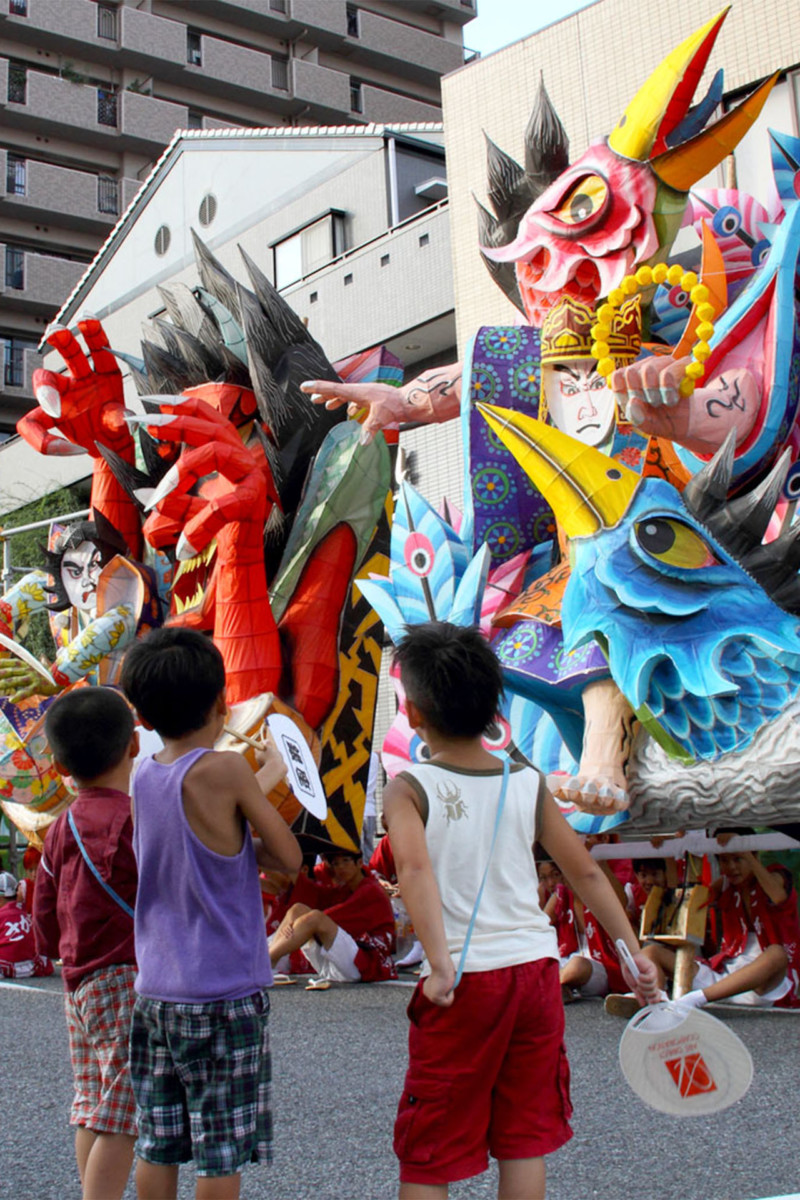 These large Mando, depicting kabuki scenes and war scenes are made anew every year.
The ones making them are normal city folk, not special craftsmen. They spend months on end pouring their heart and soul into each and every powerful creation. Whether from near or far, you can feel the power and elaborate details.
3. A chance to get up close and personal with the Mando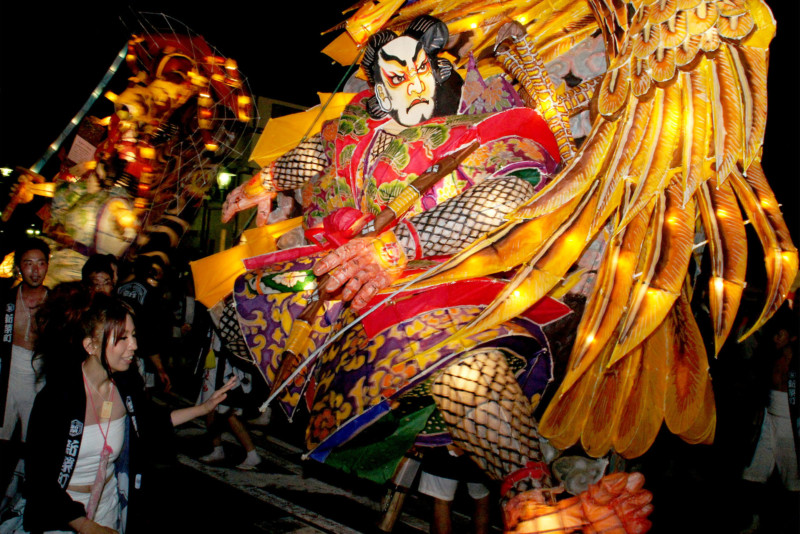 After the "issei-mai" parade on the first day, enjoy the "fureai" time, where you get the chance to carry them yourself. You wont be able to touch the Mando during any other time, so make sure to watch the "issei-mai" and head on over to check out the locals' masterpieces in person!