Things to Do
1. The star of the festival – "Ushi-oni" – is a must see!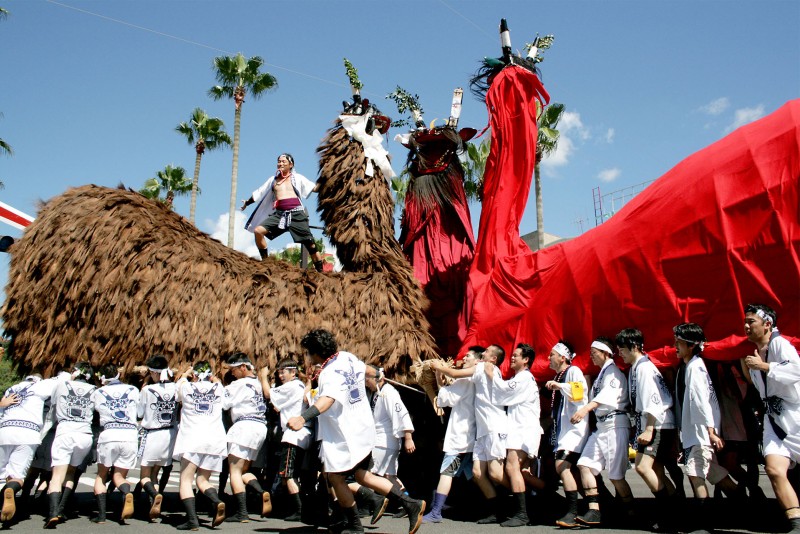 Standing five to six meters high, these bulls, comprised of bamboo frame and dawned with a frightening demon mask, have a long neck made of wooden logs, a tail in the shape of a sword, and are covered in either palm leaves or red cloth. As the star of this festival, it is hauled around town upon the shoulders of dozens of young men, led by the sound of children blowing on "booboos" (bamboo horns), as it sways its long neck, parading from house to house, sticking its head in doorways to ward off evil spirits.

Witnessing over twenty of these Ushi-oni parading the city is truly the highlight.
2. Enjoy the fantastic display of fireworks over water.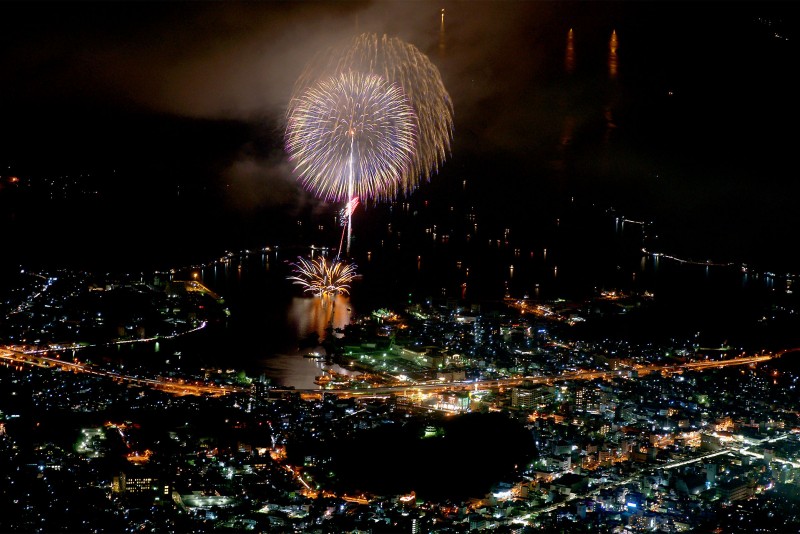 These two consecutive nights of fireworks over the bay and in the river are sure to be an eyeful; so much that if you manage to make it close to the launching site, you can look forward to a sore neck the next morning.
Marine Fireworks (Uwajima Bay area) : 7/23 20:40~
Fireworks (Maruyama Sports Park)   : 7/24 20:40~
3. Feel the locals' spirit in a most fantasy-like atmosphere.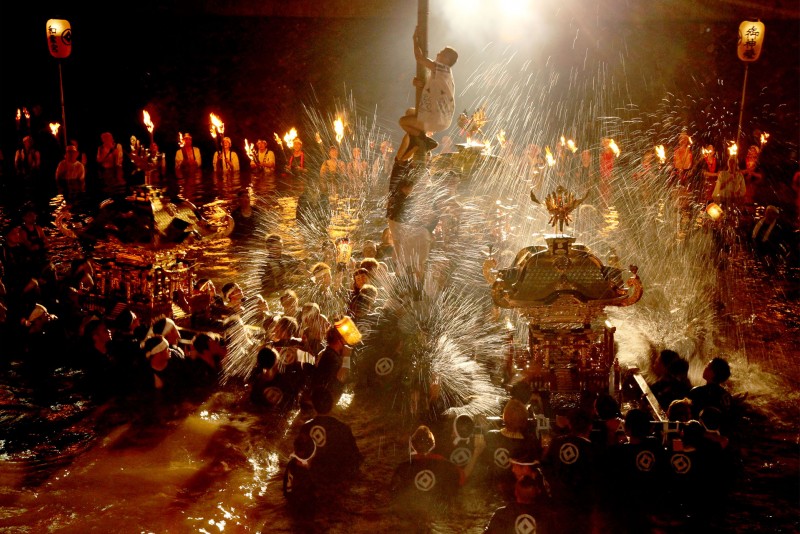 On the last night, there is the "hashiri-komi". Inside the river, illuminated with bonfires and torches, you will see three portable shrines parade along side a number of other floats while the sound of festival drums echoes through the air. The festival reaches its climax as the shrines surround a single bamboo stalk jetting out of the river that young men climb to compete in capturing a sacred symbol that rests at the very top. It is a brief moment, during a single night of summer; a national rarity that is truly a fantastic sight to see.