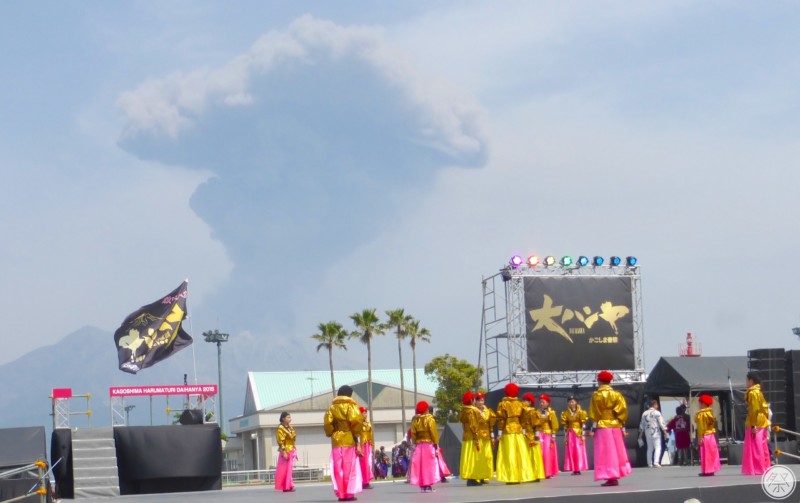 Things to do
1.See which team wins the Daihanya crown.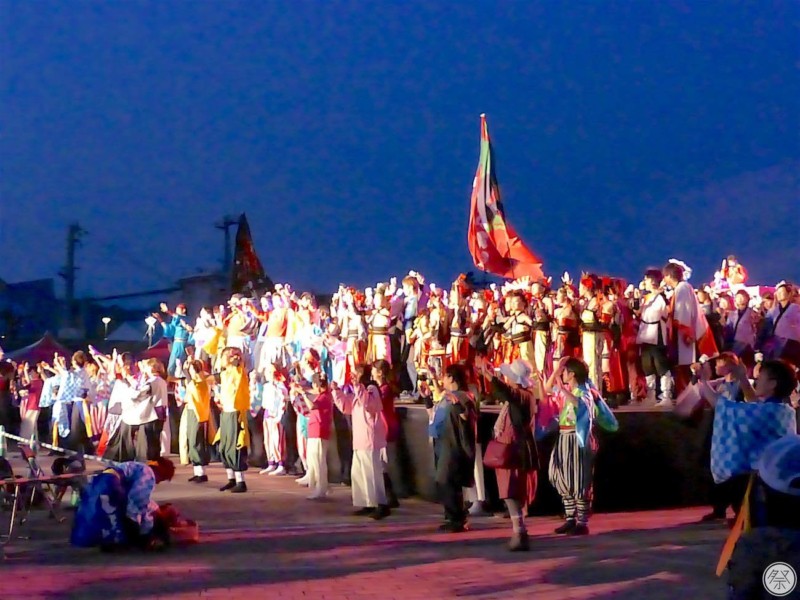 The Daihanya Contest is held over two days with entries from over 80 dance teams in and outside of Kagoshima Prefecture. Kagoshima's symbol, Mt. Sakurajima has displayed fierce eruptions since ancient times and continues to show its activeness. You won't want to miss the festival dancers perform with this grand landmark in the back. Participating teams tour the different stages of the city. The finale includes performances by all teams who performed over the two days dancing all together on the main stage, a truly impressive sight.
From 4:00pm on the second day, the contest final is held on the main stage to decide the winner.
2.Enjoy the natural hot spring baths, thanks to Sakurajima!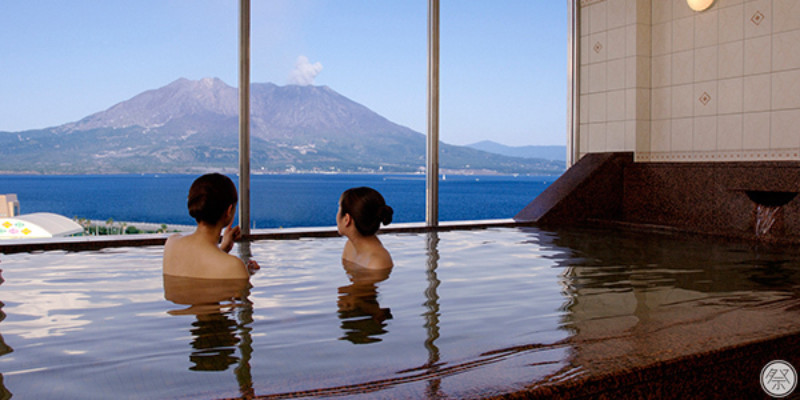 You will definitely want to rest in a hot bath after a full day of playing at the festival. Thanks to Mt. Sakurajima that stands over entire city and the festival venues, the city's bath houses are all natural hot springs. How luxurious!
Stopping in for a dip in a hot bath house (Sento) might just be the best opportunity to communicate with and get to know the locals. (picture taken from the Kagoshima Sun Royal Hotel)