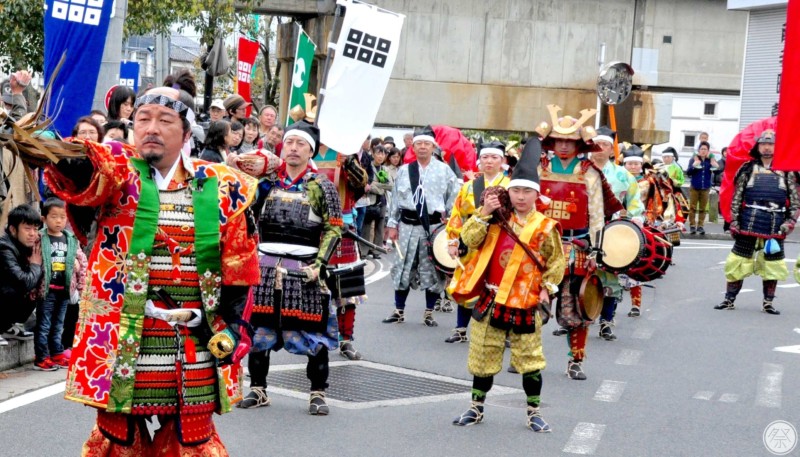 Things to do
1.Feel the power of Kachidoki!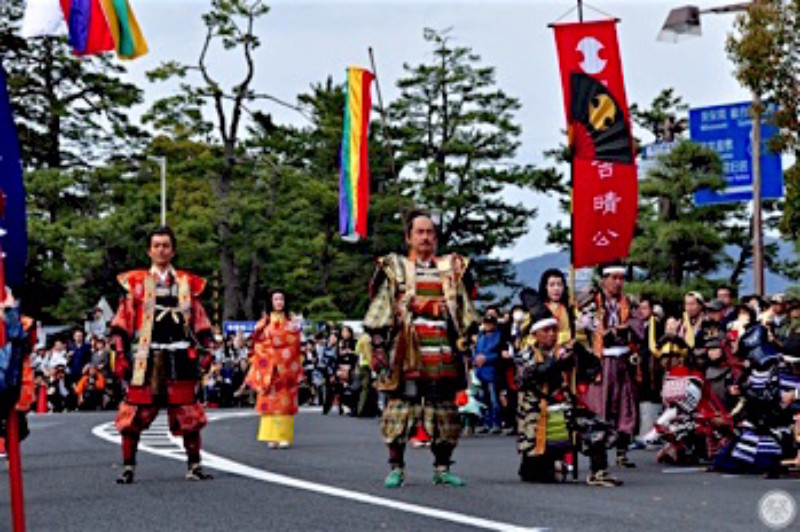 From around 2:50pm, the main event known as "Kachidoki" is held in Otemae by the castle. Kachidoki is the speech, or uplifting declaration, by warriors to their squadron in order to boost morale during battle. After the speech by leader Yoshiharu, words are given by the rest of the procession members before entering Matsue Castle. It is a powerful sight to see nearly 200 people do Kachidoki before entering this official national treasure.
2.Watch the stunning performances.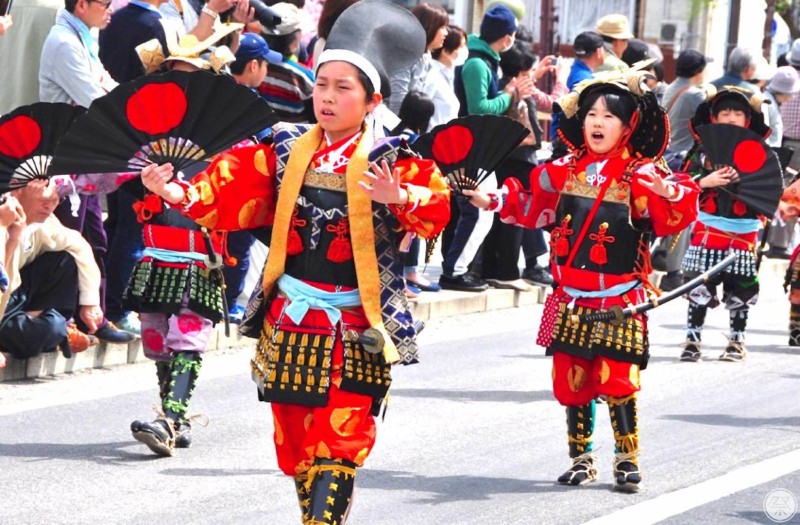 During the parade, you will be able to witness performances featuring swords and spears. Performances are held in Matsue Ohashi around 1:30pm and in front of the Shimane Prefectural Building at 2:40pm.
3.Take a picture with warriors and princesses!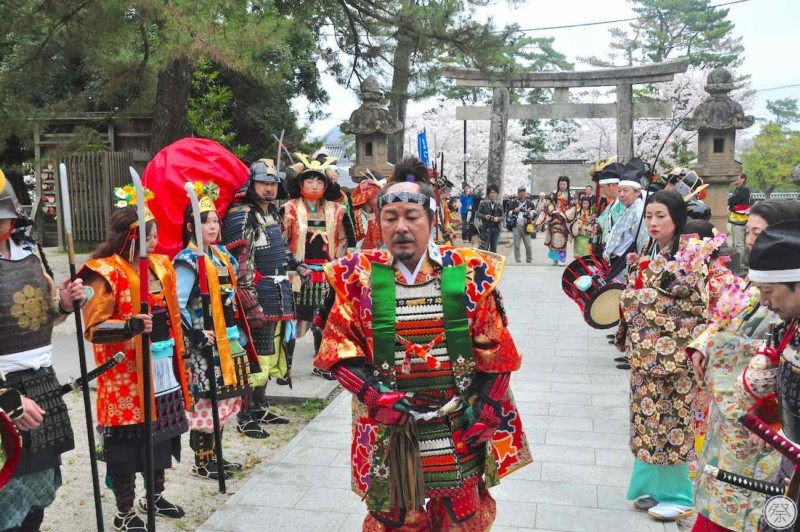 Photo opportunities with the members of the historical procession are held at the Tenjin roundabout from 11:00 to 12:00 and inside the Matsue Castle after the parade has finished. It is the perfect chance to take your picture with people wearing unique Japanese costumes like armor and kimono.