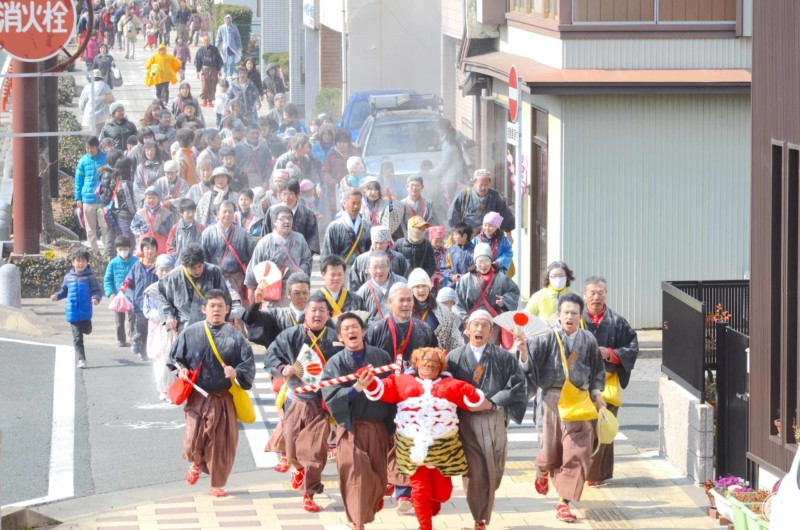 Things to do
1. Witness the clever interaction between the red demon and the tengu!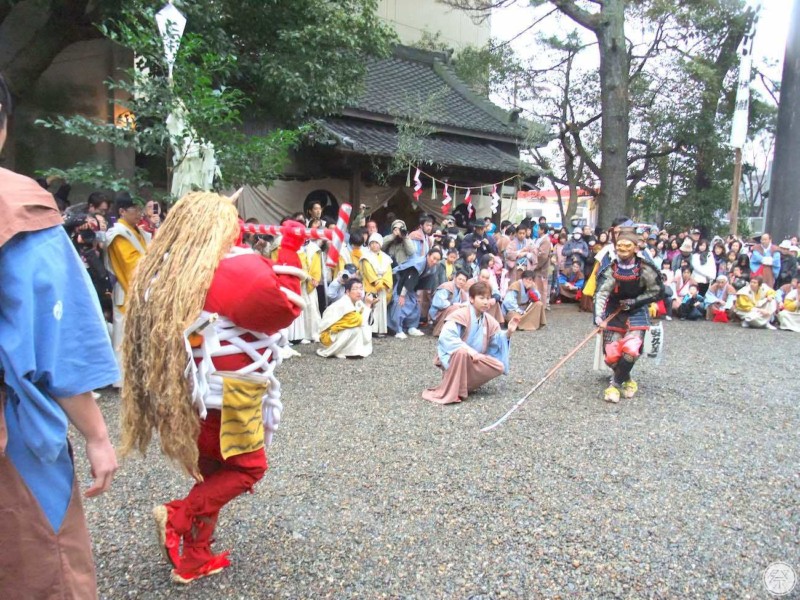 Gathering the most excitement during the Toyohashi Oni Matsuri is the "Aka-Oni & Tengu's Karakai." Long time ago in the heavenly lands (where gods live), according to the Japanese mythology, a mischievous god (Aka-Oni) was punished by a Tengu skilled in marshal arts. The tale is incorporated into a Dengaku performance, comically playing out the battle between the two gods. One of the reasons for the continuing popularity and love for the festival must also be due to the fact that the defeated Aka-Oni reforms his ways and the conflict comes to a peaceful resolution.
2. Eat the Tankiri-ame candy and be covered in white powder!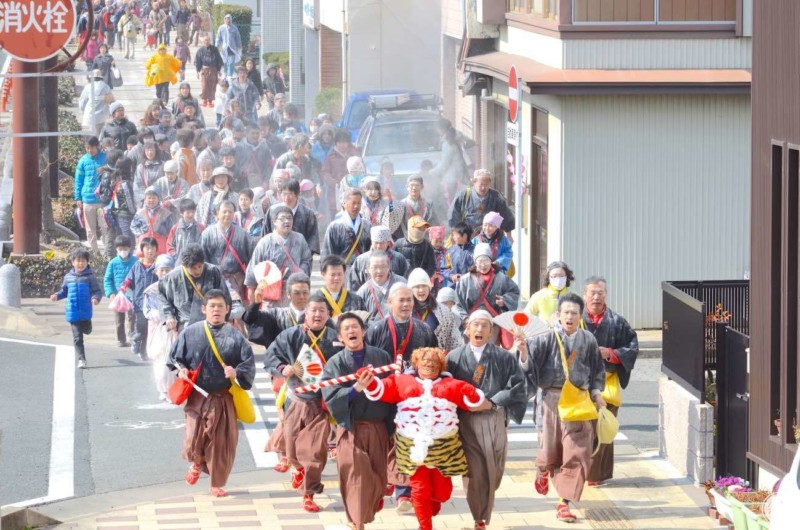 The red Aka-Oni demon defeated in the "Aka-Oni & Tengu's Karakai" rushes out of the shrine and into the town, running all over the neighborhood and giving people Tankiri-ame candy as he passes them. It is said that if you eat this "Tankiri-ame" candy and catch some of the white powder that the Oni scatters, then you will stay healthy throughout the summer season. You must witness and experience the reason for this festival's notoriety as being called a "bizarre festival"—the sight of crowds of people fighting to get covered in white powder!