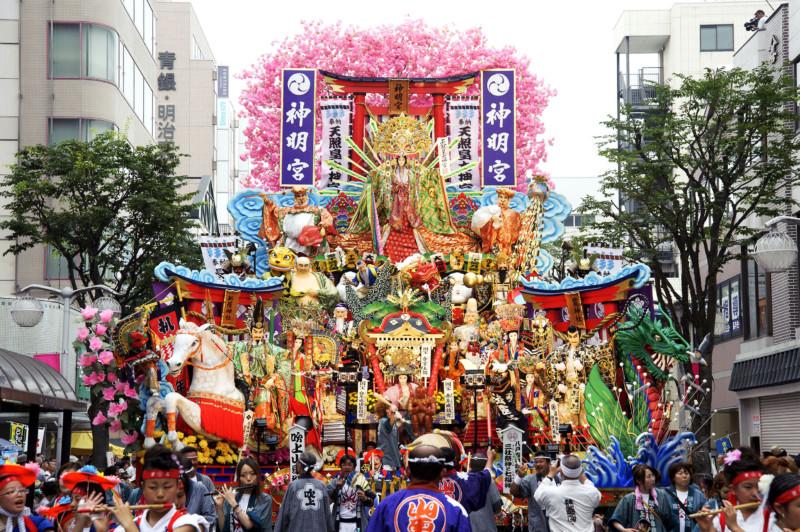 Things to do
1. Each of the gorgeous floats are hand-made!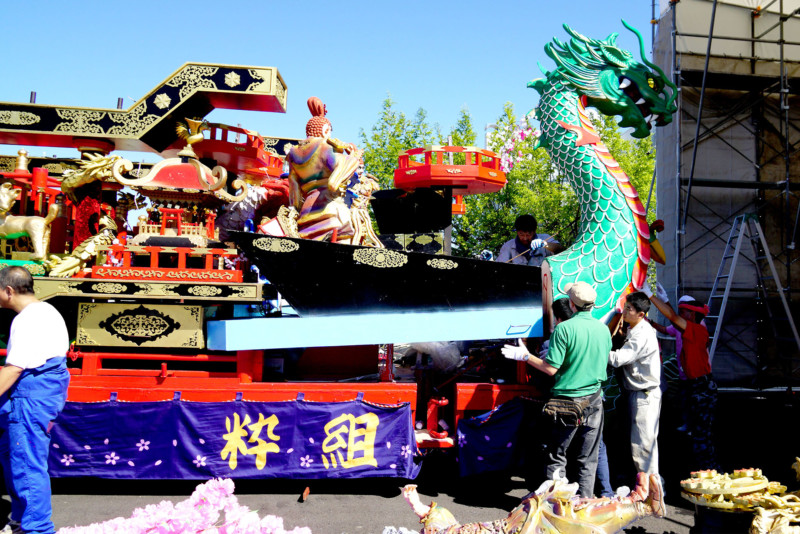 Twenty-seven floats, ranging up to 10m in height and 8m in width, parade their way through the city streets. Each and every one of the floats is hand made by float production staff, depicting scenes from mythology, legends and kabuki plays. Dolls move up and down and smoke erupts from carefully planned devices, all while viewers line the streets and surround the floats in cheers and applause.
2. Watch two joint parades, "Otori" and "Okaeri"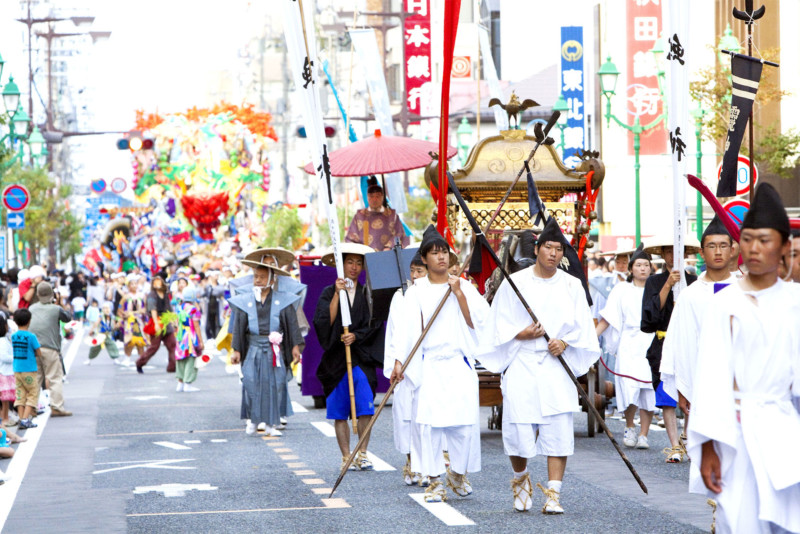 On August 1st, the parade travels a 3km, 2.5h long route from Ogami Shrine to Chojasanshinran Shrine called "Otori". On the 3rd, they change the route and the parade reaches its climax called "Okaeri". We recommend comparing the two: the traditional shrine parade centered around the mikoshi, and the float parade full of dance and cleverly made master pieces that each shrines parishioner as arranged.
3. Become a puller!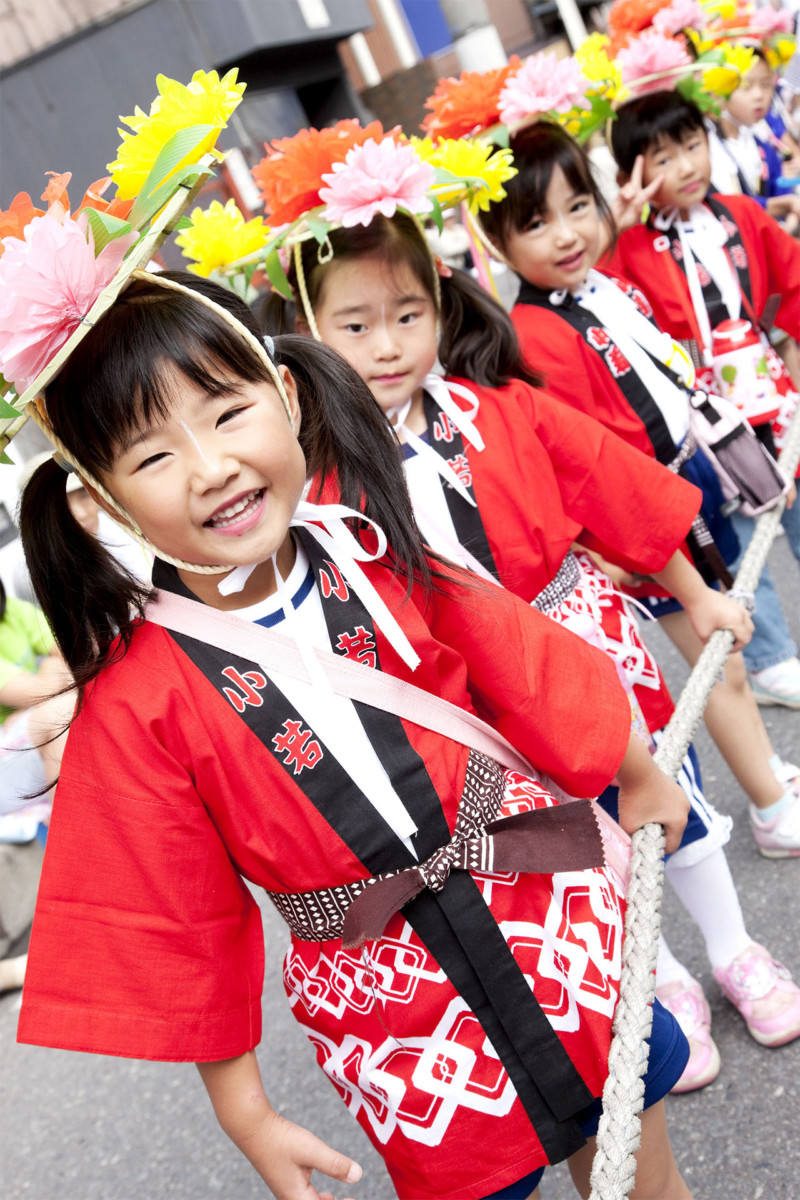 You are able to choose your favorite float out of all the featured floats and participate by becoming one of its pullers called "hikiko". Please contact the Hachinohe Tourist Convention Association for further information. ( Participation fee included)