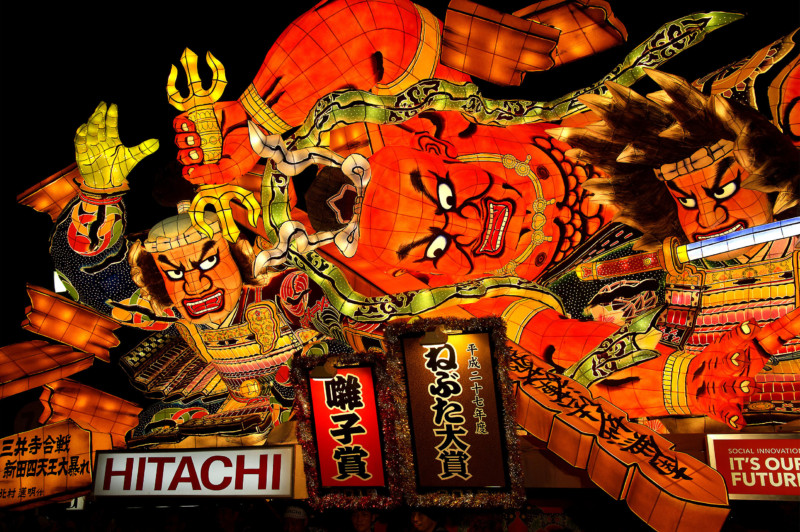 Things to do
1. Leap into the night as a Haneto!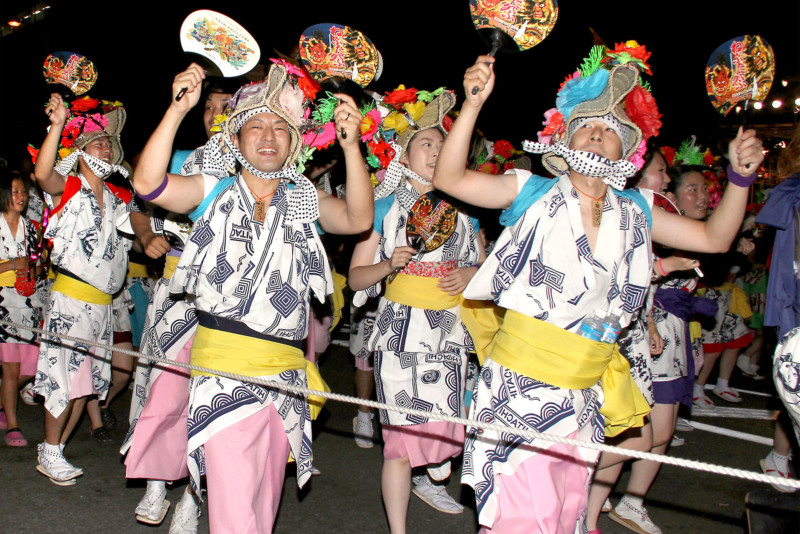 In front of the parading Nebuta are dancers known as Haneto. In addition to watching them, you are also allowed to participate as one. Raise your voices and dance through town! There's no need for registration, although you must buy or rent the formal Nebuta attire. Also, it is said to bring good luck if you find a bell on the ground that fell from a Haneto's costume.
2. The Nebuta Grand Prize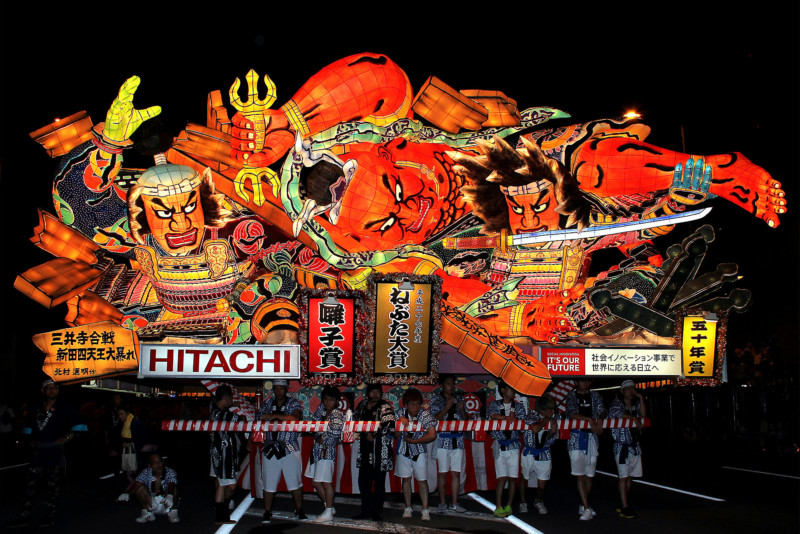 Prizes are handed to the best Nebutas, judged by design, music & chanting, parade performance and the Haneto's dancing. The Nebuta Grand Prize is given to the group with the most fantastically built float, best parade performance, and the outstanding unity of the members' moves and rhythm. The recipient of the prize is announced on the 6th, and the winner Nebuta goes on a showcase parade.
3. Don't miss the great variety of Nebuta related souvenirs!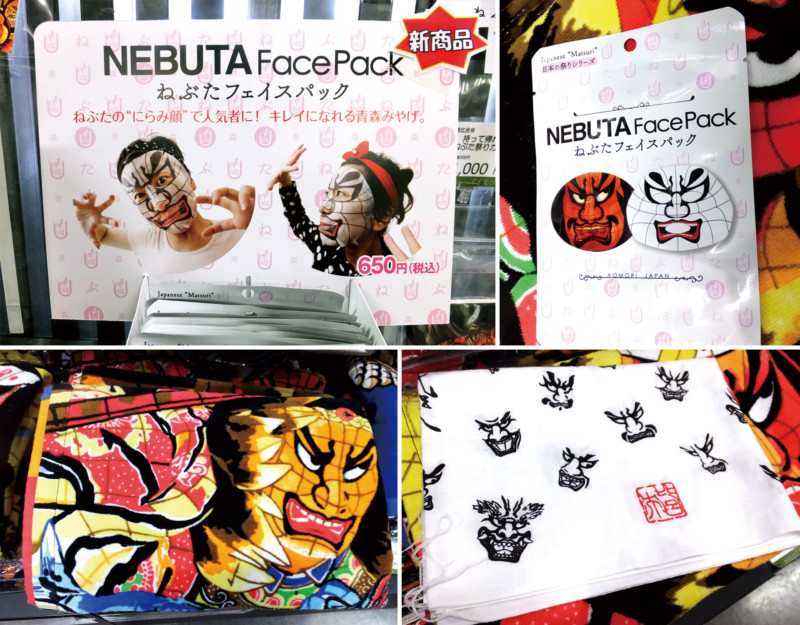 There's such a variety to souvenirs from the Nebuta Matsuri! Even the standard types of items such as T-shirts and handkerchiefs come in many stylish designs. The vigorous Nebuta have been modified to become many products such as Nebuta face packs, Nebuta briefs, and microfiber towels. Let's see what souvenirs you can find!