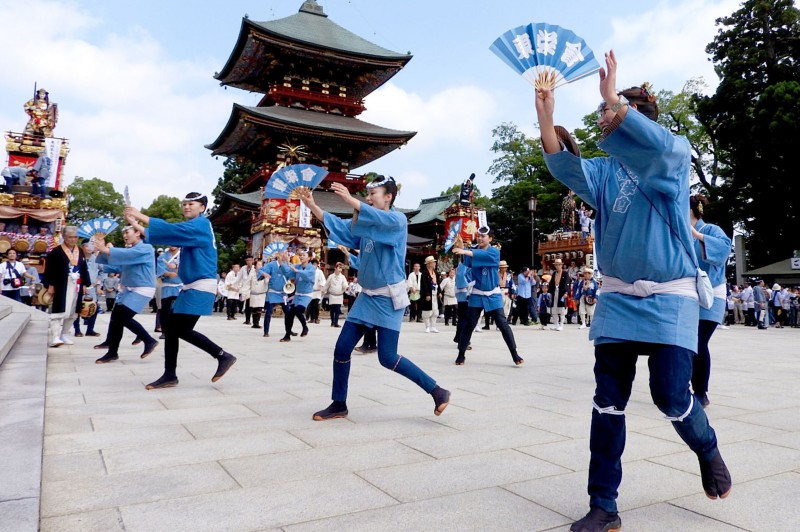 Things to do
1. Enjoy the bold and powerful "So-odori"!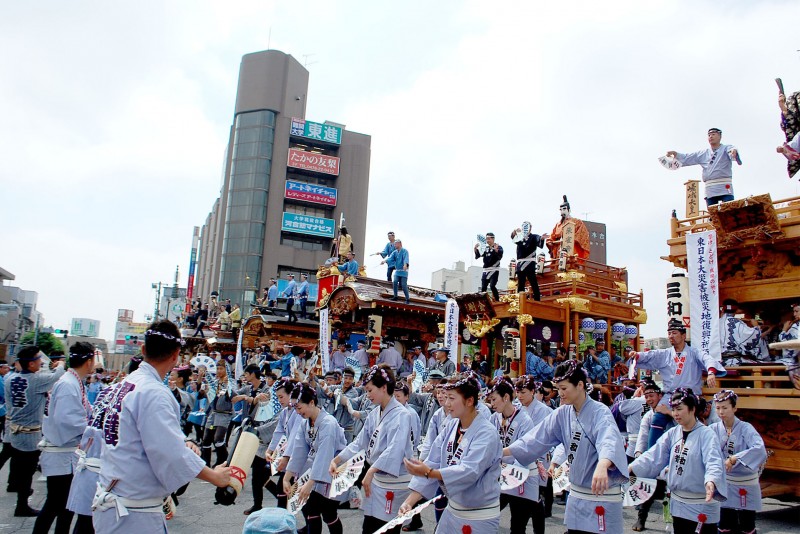 You can enjoy the fine yet powerfully bold dance performances during "So-odori", one of the highlights of the festival. Floats from the various districts gather as youths begin to dance ecstatically. It is truly a vigorous sight, seeing the dancers move to the bouncy rhythms of the festival chant. Feel the striking vibrancy with your own body, for the So-odori happens everyday during the 3-day festival period!
2. Enjoy the powerful floats and the fancy Tekomai!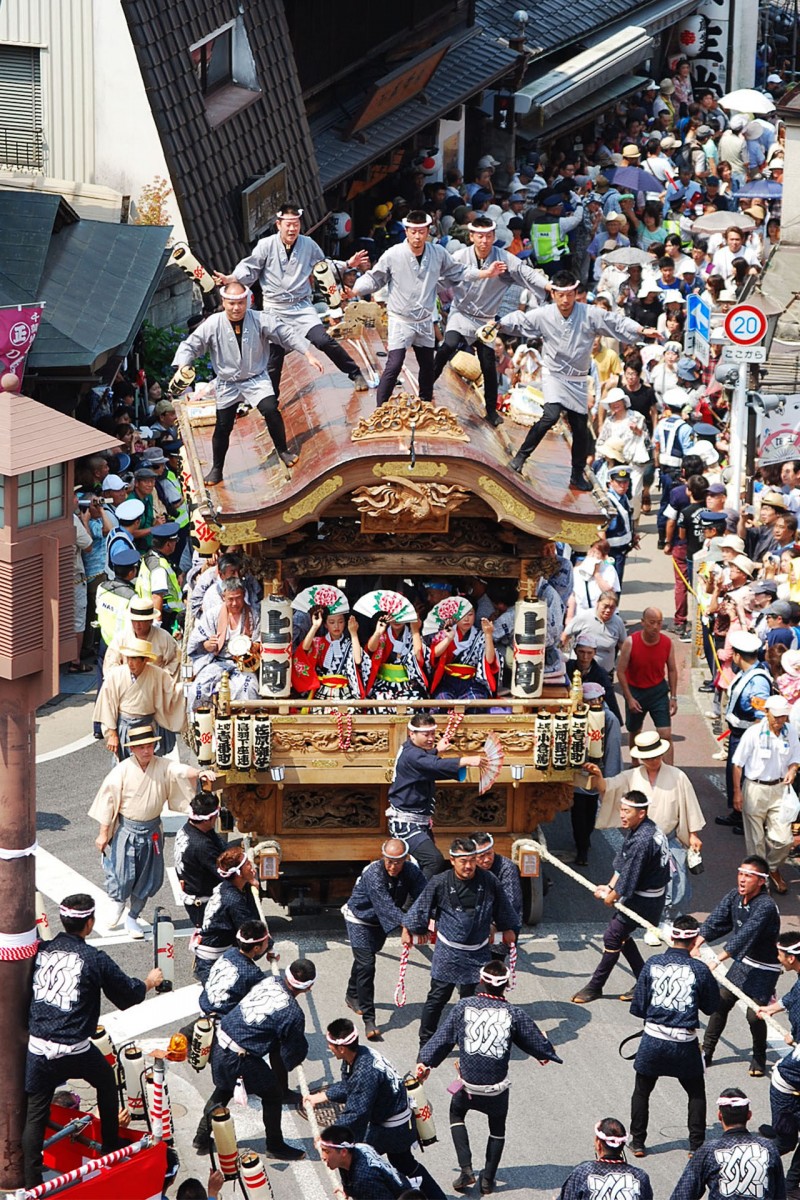 On the last day, the floats zoom around on the main walkway of Naritasan temple. Floats pulled by men whiz through regardless of how narrow the road may be. You cannot miss the Tekomai that lead the floats either. Local elementary school students wearing fancy costumes ring their bells as they cruise through town together with the floats. Enjoy the gorgeous floats and the pretty Tekomai!
3. Experience the mystic atmosphere, different from the daytime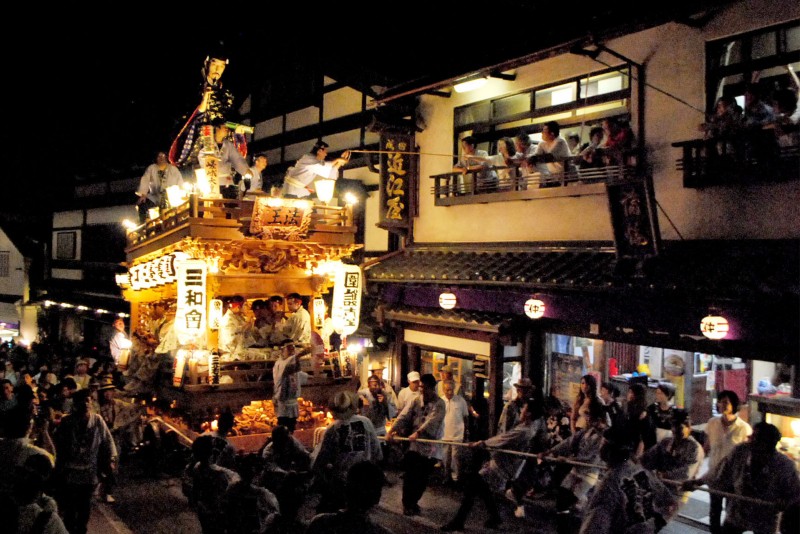 The floats are lit-up during the night, bringing out a different flavor from that of the daytime. While pulled individually during the day, they all are gathered together near the main walkway of the shrine as many viewers huddle around.
Enjoy the festive atmosphere in the cool summer breeze.