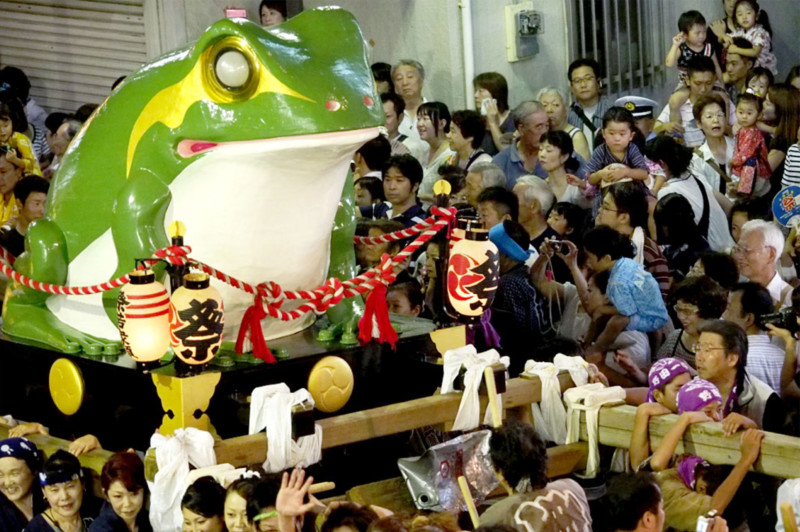 Things to do
1. Don't miss the intersecting finale!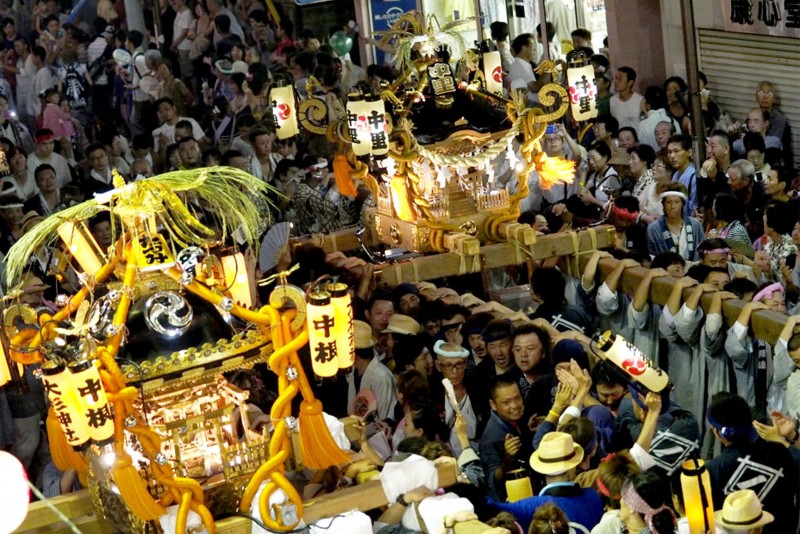 The climax starts around 20:50 when the mikoshi start to come together and intertwine with each other in the main shopping district. While the streets are full of viewers and carriers, the mikoshi are carefully manuevered in and out just barely missing each other. Pay special attention to the carriers techniques.
2. A variety of unique mikoshi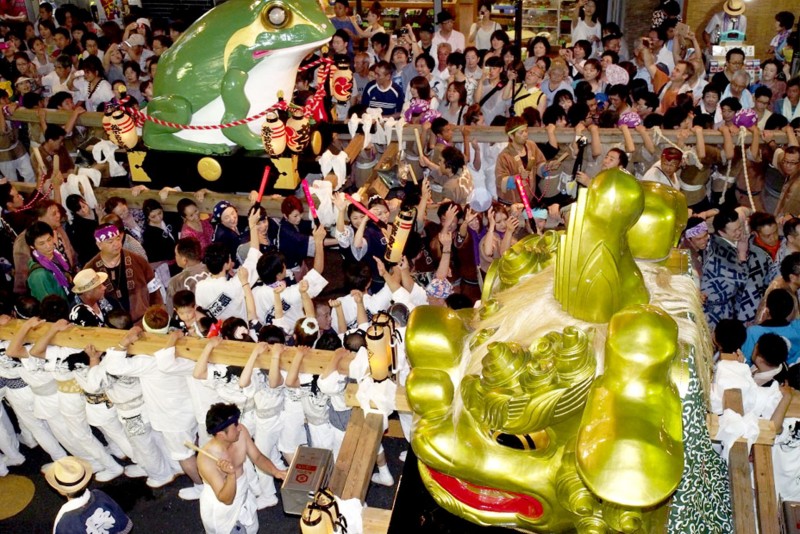 Try to find the oddest mikoshi out of the bunch. The eyes of the tree frog mikoshi glisten and shine. At the child mikoshi parade, there is a "can" mikoshi, made from empty recycled tin cans, as well as "barrel" mikoshi that remind you of barrels of soy sauce, the specialty of the city of Noda. Try finding your favorite one!