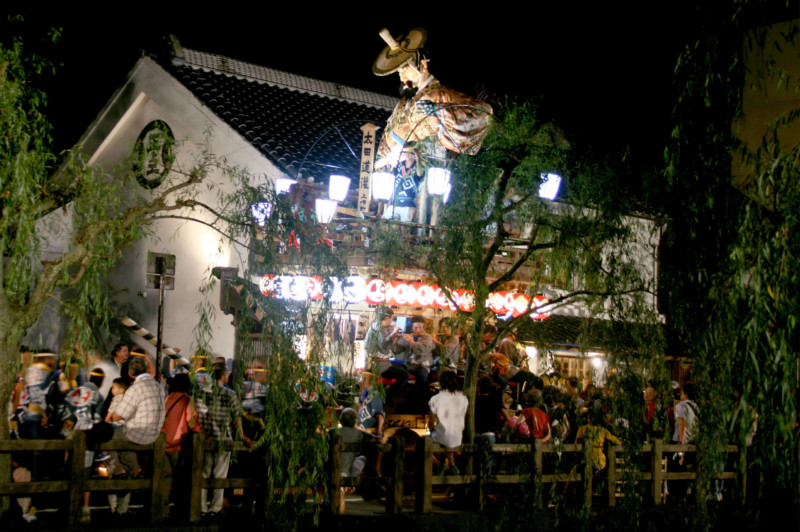 Things to do
1. Watch the 14 bold yet detailed floats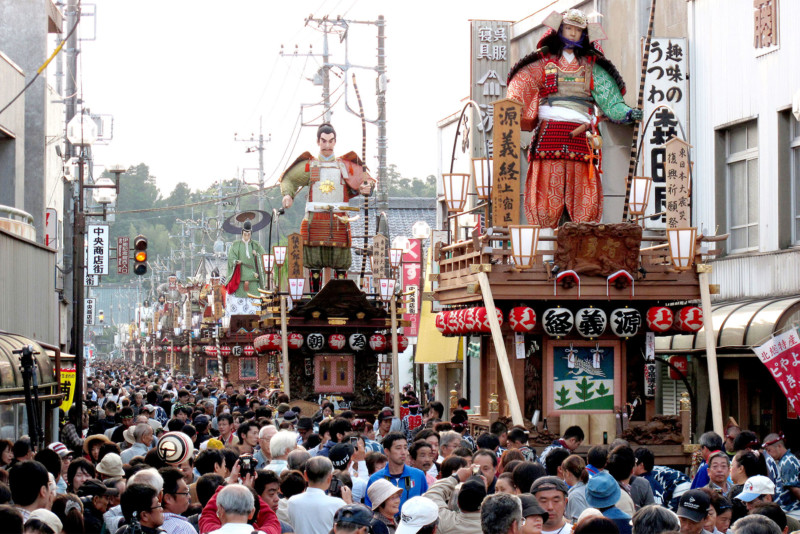 14 floats parade during the autumn "Suwa-jinja Aki Matsuri". On the floats are 4m tall figures modeled after mythical and historical figures. Furthermore, the floats are decorated with fine carvings of folk tales, lions, dragons and hawks carved by master burinists. Please view these powerful yet delicately detailed works.
2. The beautifully melodic "Sawara-bayashi" brings the festival's excitement level up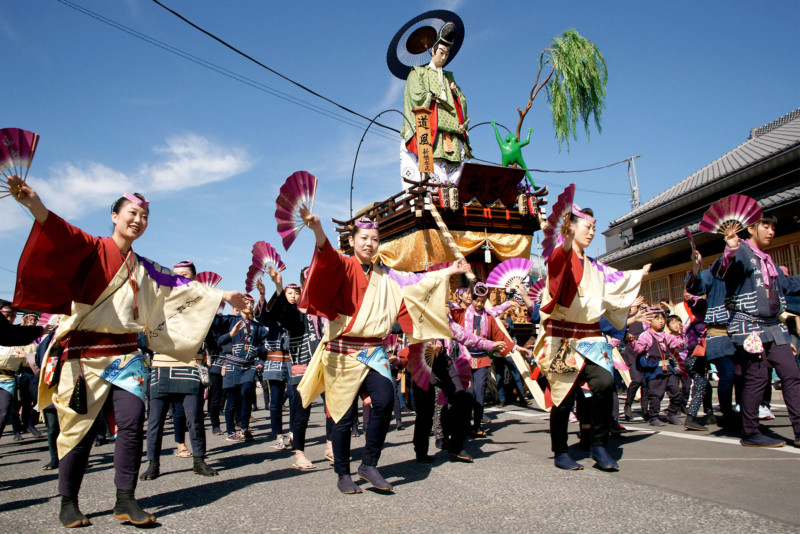 "Sawara-bayashi" is the festival chant in the Grand Festival of Sawara. The chants are performed by musicians riding on the floats, and have unique sentimental melodies. The tradition has continued for the past 300 years as one of the three major festival chants of Japan.
There are over 40 songs, and are sung according to the moves and atmosphere of the floats, adding to the excitement of the festival.
3. The fantasy-like Ono river at night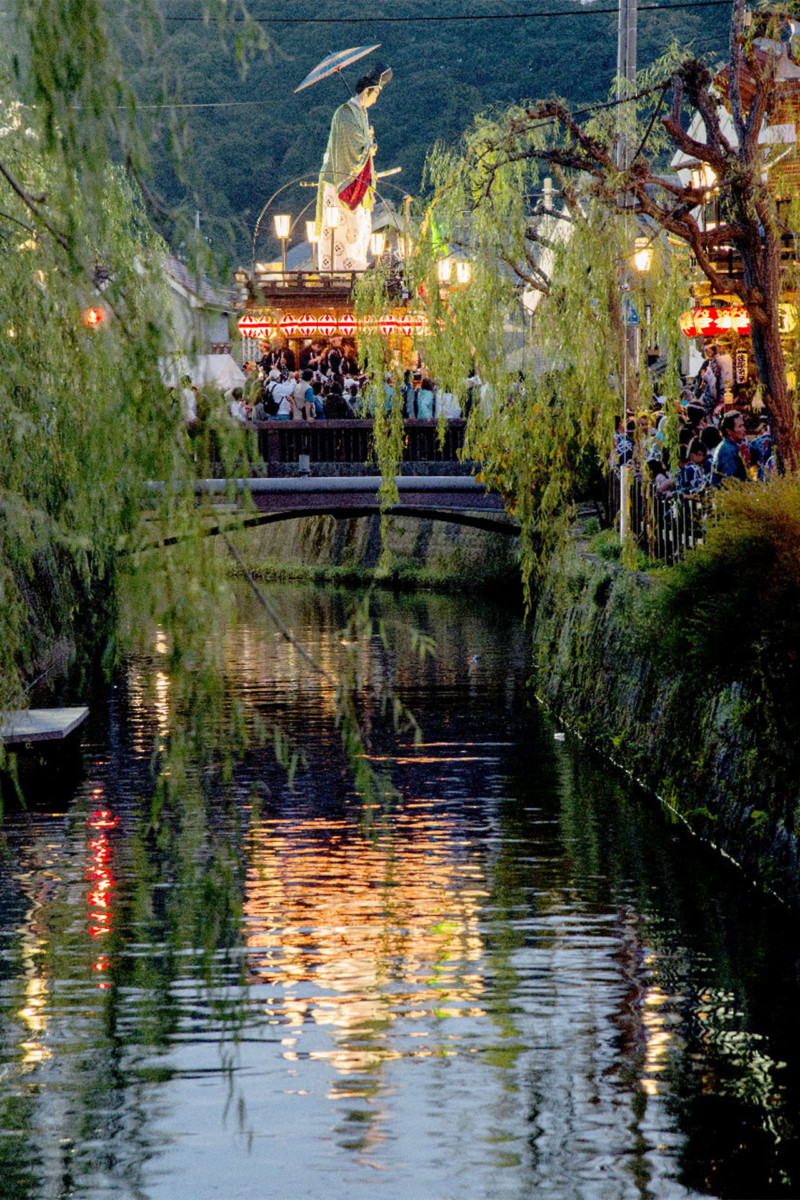 Lanterns are lit on each float at night, as the atmosphere becomes fantasy-like. The floats slowly move along Ono river, reflecting its lanterns on the river surface. Its combination with the festival chanting allows you to feel the autumn approaching.