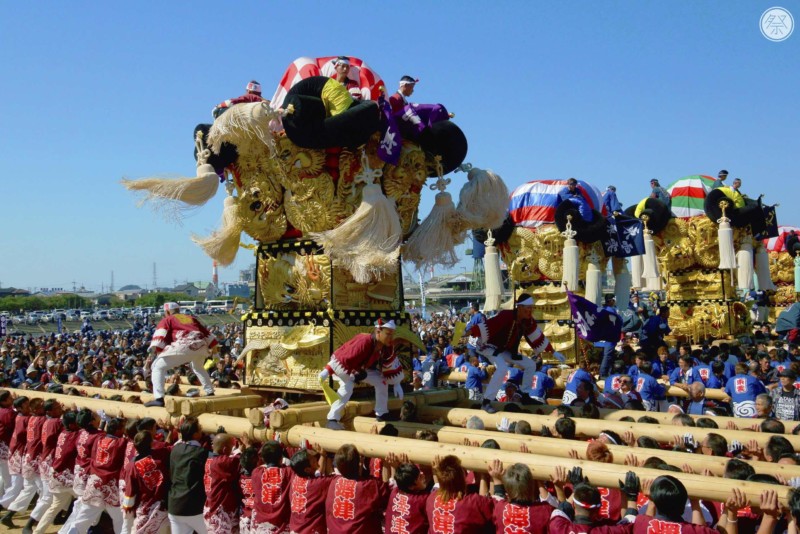 Things to Do
1. Kakikurabe; men's show of competition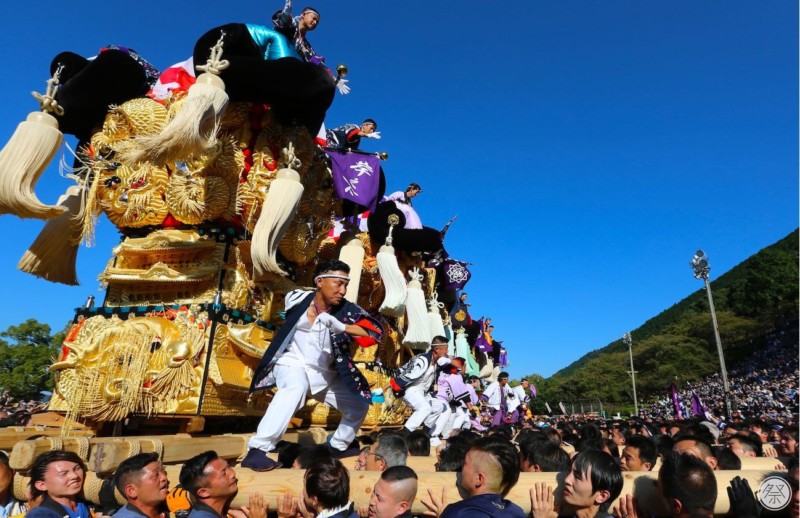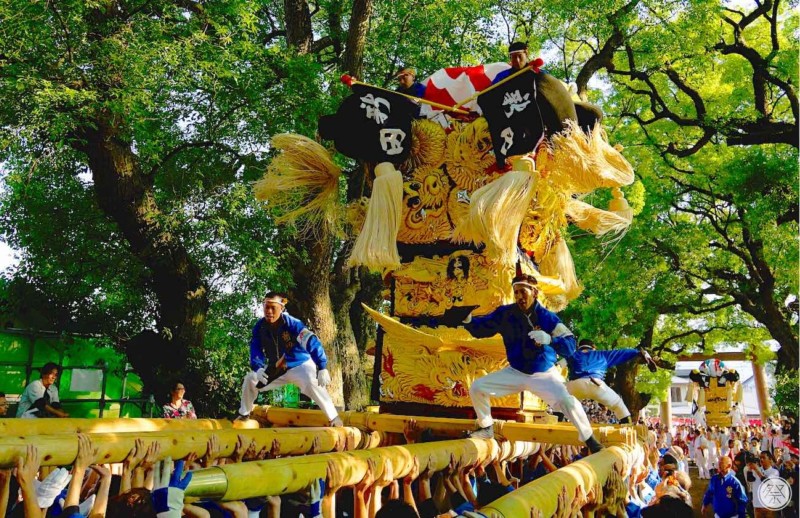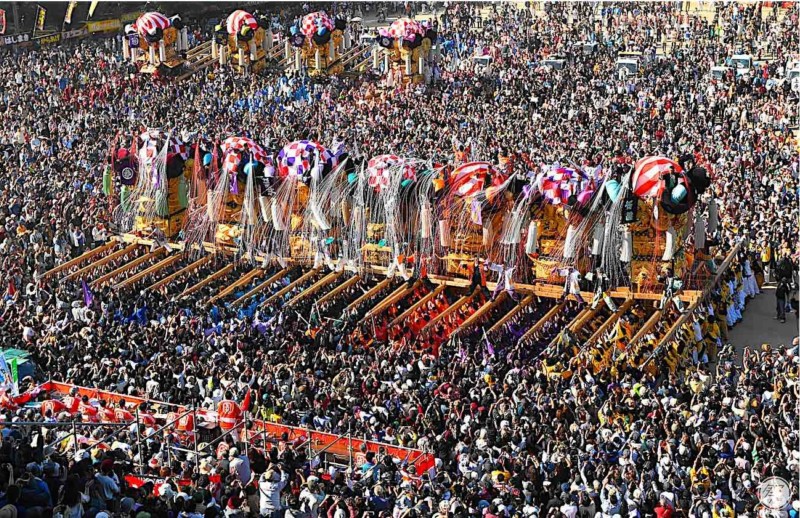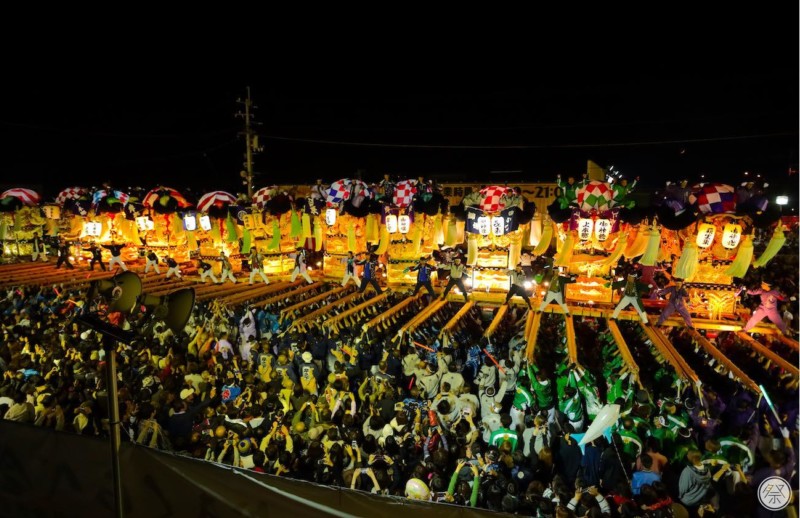 The must-see is Kakikurabe, where the 3 ton Taiko-dai is lifted by 150 men. Multiple Taiko-dai consolidate to put on a competition, taking off their wheels used during the parade, and the men take on each other for who has the most power and skill. These Kakikurabe are held all across the city during the festival dates. The Taiko-dai are decorated with gorgeous covers embroidered with specifically colored strings. They look astonishing during the daytime as well as nighttime when they are lit-up and glittering.
2. Get your hands on the embroidery art used in the festival!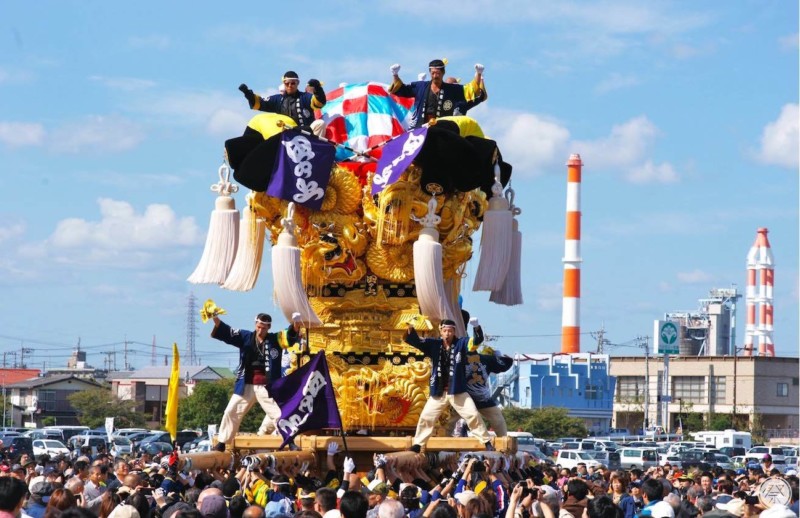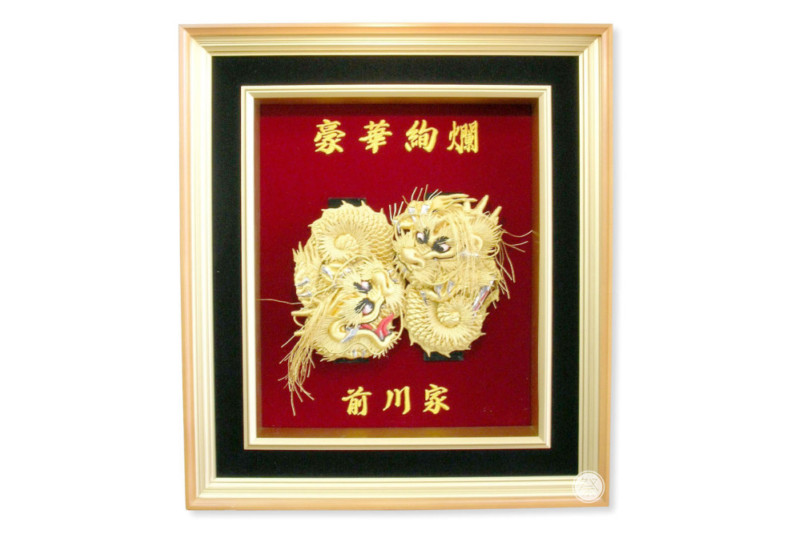 Original in-frame embroidery art by Maekawa; a well-known local brand in charge of the festival's embroidery.
In the frame are the ascending and descending dragons used as design on the Taiko-dai. A perfect piece of artwork as souvenir to remember the festival!
3. Try Niihama's own unique Fuguzaku!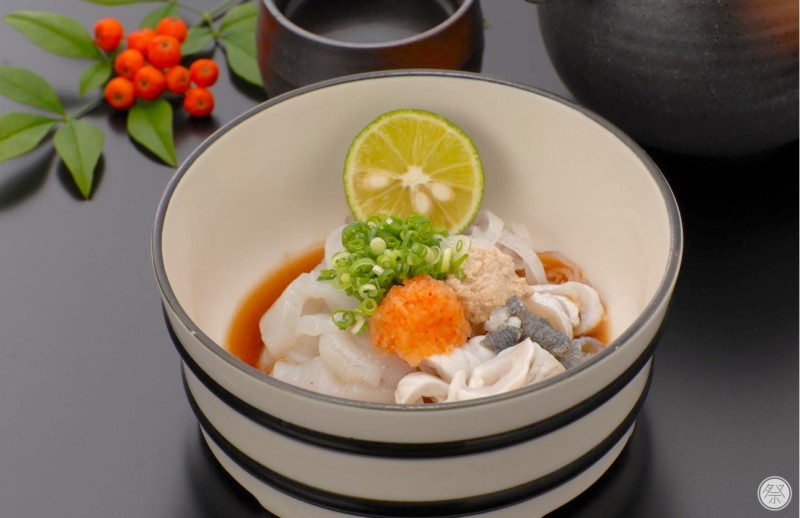 Fuguzaku is an original dish of Niihama, using puffer-fish meat and skin, green onions and threadsail filefish liver, seasoned with spices and ponzu-sauce.