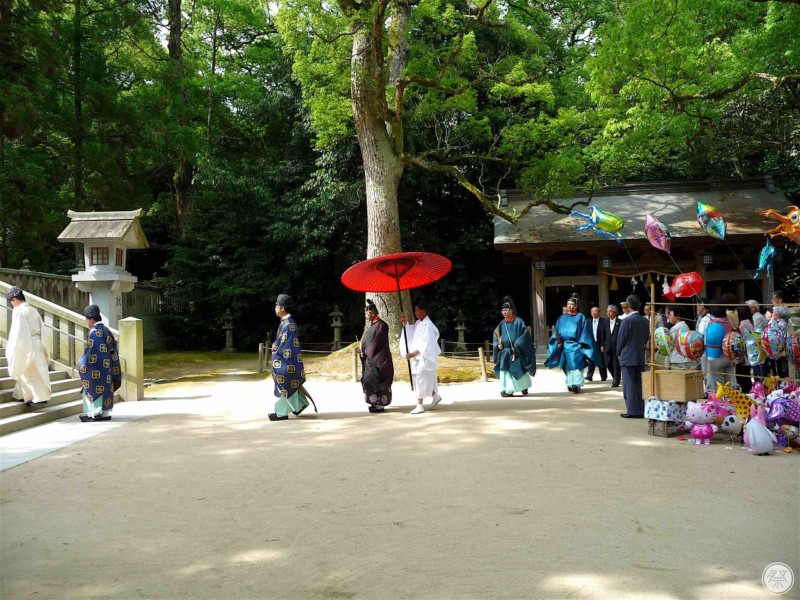 Things to do
1. Enjoy shopping and interacting at the colorful outdoor stands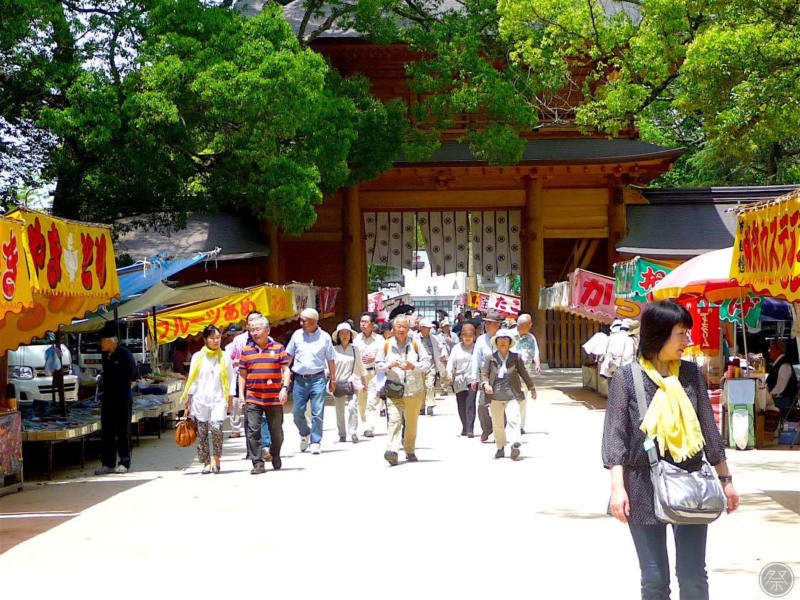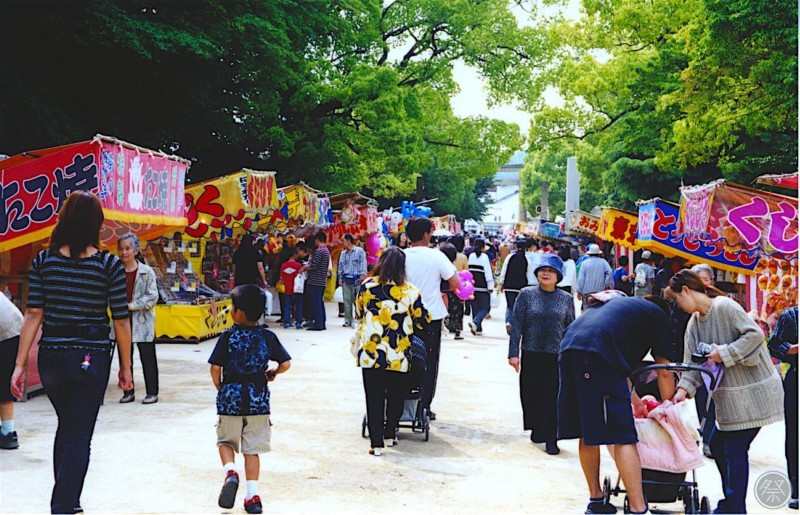 The festival is also known as "Mishima's major market" for the bustling street vendors that crowd the streets between the shrine and Miyaura port. Please try the many variety of foods and enjoy interacting with the locals on an island of stunning natural beauty.
2. Experience the sacred atmosphere among the camphor trees designated as a precious natural treasure
The rich greenery enveloping Oyamazumi Shrine is recognized as a precious natural treasure under the title "Oyamazumi Shrine's camphor forest." Please experience its sacred atmosphere. The 2,600 year-old "Ochi no Mikoto Oteue no Kusunoki" (camphor tree hand-planted by Ochi no Mikoto) located in front of the worship hall is a massive camphor tree measuring 16m in height and 11m around its trunk. It is said that your wishes will come true if you hold your breath and walk around it 3 times.