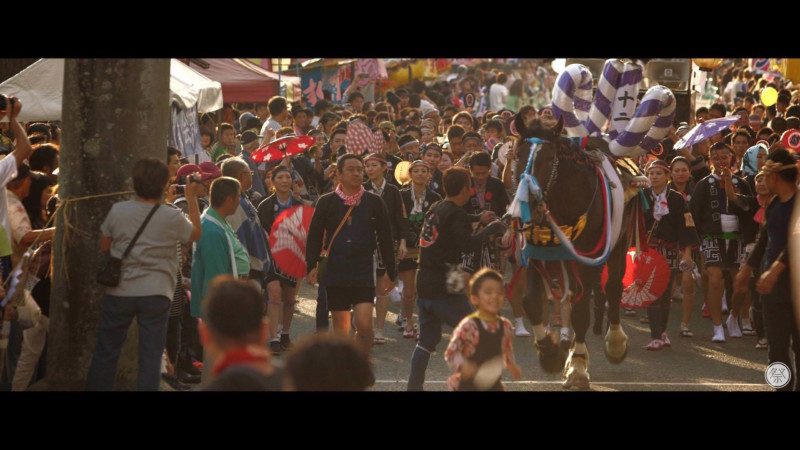 Things to do
1. Experience the sacred atmosphere early in the morning on the festival's final day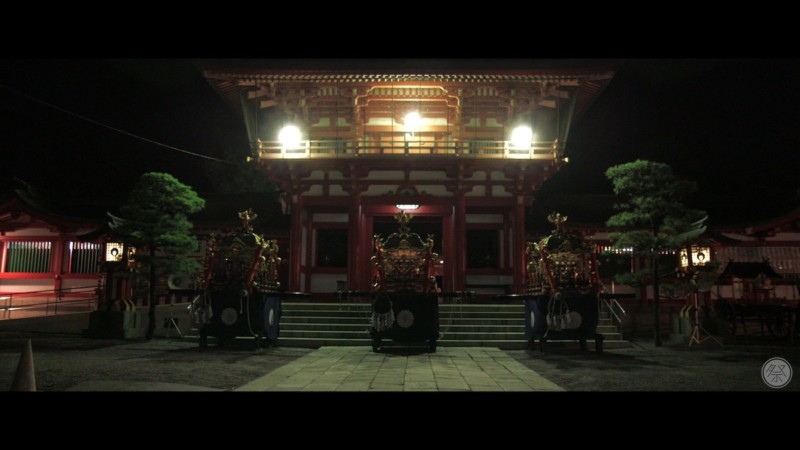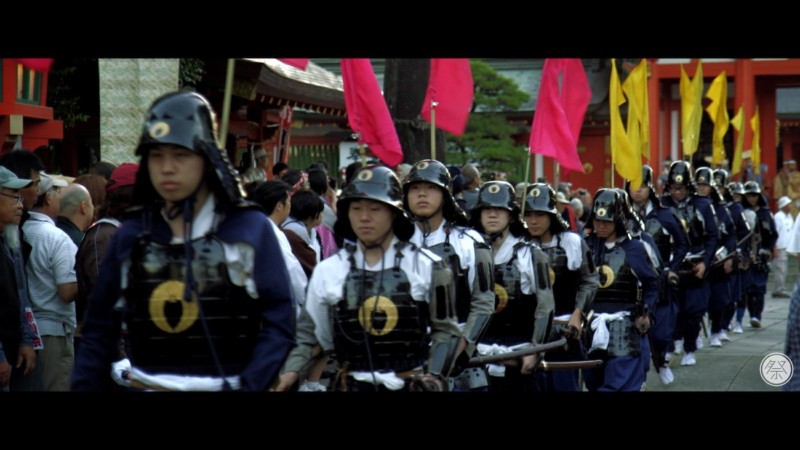 A ritual known as "Gohatsurensai" is held ceremoniously at 6 am on the final day of the festival. While the voice of the chief priest reading out the Norito (words of prayers) and the sounds of Gagaku (ancient Japanese court music) performances fill the air, three Mikoshi floats appear from within the shrine. Drums ring out immediately after, informing people that the festival has begun. The Gohatsurensai is the "quiet" aspect of the Shinkou procession, held in a sacred atmosphere.
2. Watch the horses gallop through the city!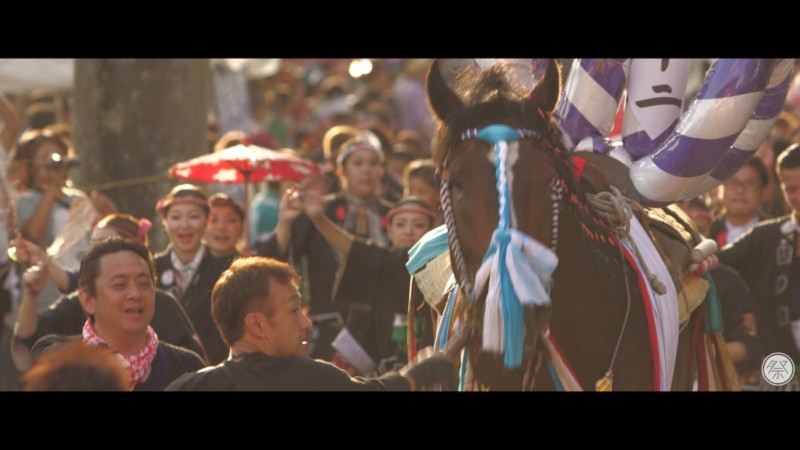 Horses and people festively parade all over Kumamoto city throughout the day during the "Shinkou Gyoretsu" procession. One recommended viewing point is the street right in front of Japan Bank Kumamoto Branch (address: 15 Yamasakimachi, Chuo-ku). The horses that were being pulled slowly take off running down this street, known as the Umaoi course.
Please witness the thrill when the accompanying Seko men sprint with the horses.
3. Experience the atmosphere during "Kazari-oroshi" before the main festival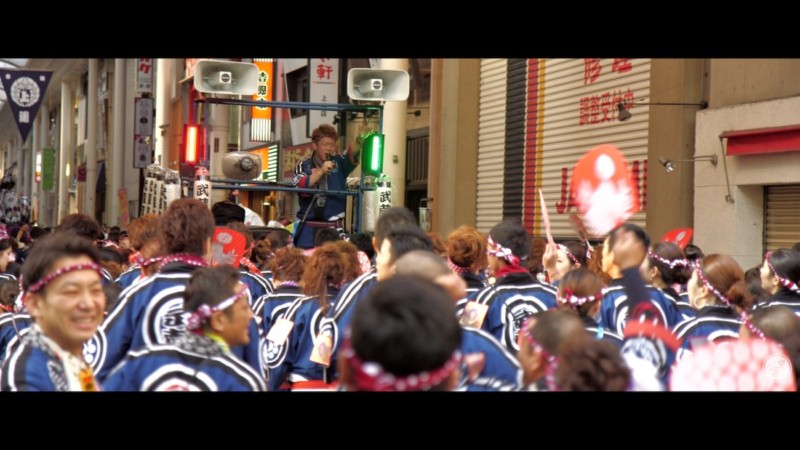 There are chances to witness groups of horses and bands on dates other than the final day, when the Shinkoushiki held.
Participating groups of the festival gather donations for Fujisaki Hachimangu Shrine from local shops and businesses. As a result, people and horses turn up with drums and trumpets frantically playing outside of local shops in order to show appreciation for the donation. Though the number of horses are fewer than in the Shinkoushiki, you are able to view them from closer up. Just follow the sound of trumpets.
(Due to the Kumamoto earthquake, in 2016, the Kazariuma (decorated horses) will only accompany the Kazari-oroshi for the purification ritual at the shrine.)