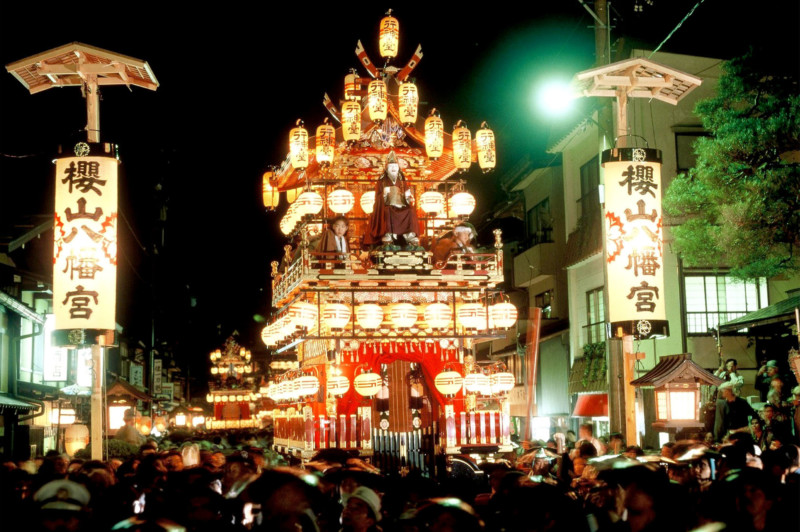 Things to do
1. Get a up-close look of the splendid floats!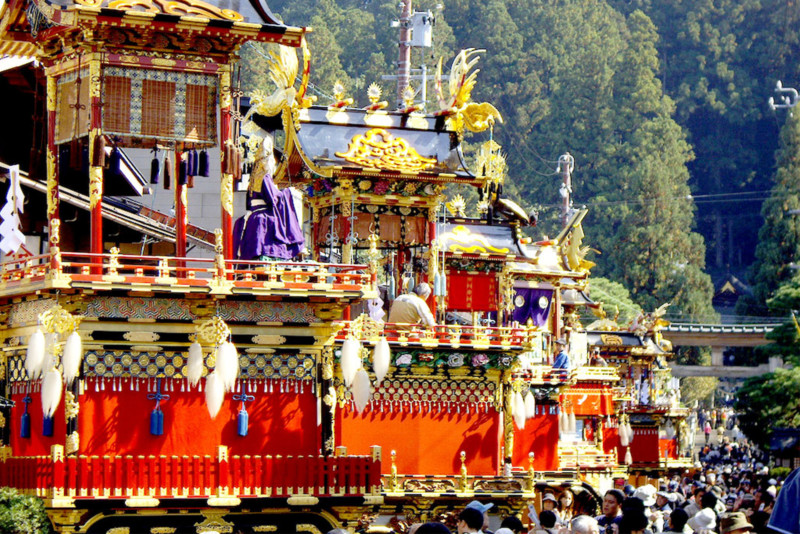 The 11 spectacular floats of this Autumn festival are "dragged" into place and lined up with immense presence.
With plenty of prowess simply lined up as they are, you will be most certainly blown away by the chance to witness the detail and gorgeousness of the floats' sculptures and embroidery.
Loads of people surround the displayed stages and literally let out moans of admiration and wonder. Get a good close look! Just don't touch.
2. You must see these acrobatic stunts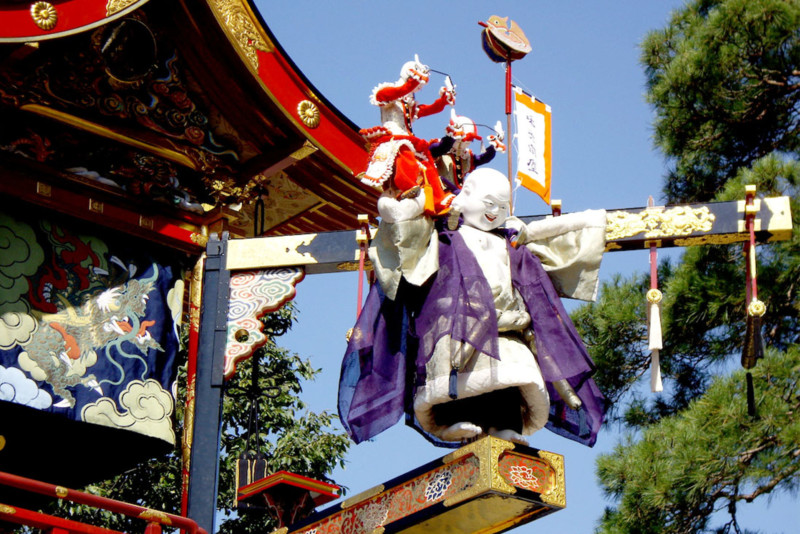 You must watch the Karakuri Hounou (the name for these Shinto festival offerings performed by mechanical puppets), performed on the float named Hoteitai. With the accompanying traditional music in the back, dolls called Karako (with Chinese style clothing and hair) manage to cross a trapeze called aya, head over heals, and then land on the shoulders of another doll portraying Hotei, the potbellied god in the seven gods of good luck. This stunt alone is worth the trip. The detail of these adorable dolls along with the dynamics of their acrobatic skills are truly unique.
The crowd these stages draw can cause restrictions of traffic in and out of the shrine grounds just before performances start, so make your way to the proper float early on for a good show!
3. A different beauty from that of the day time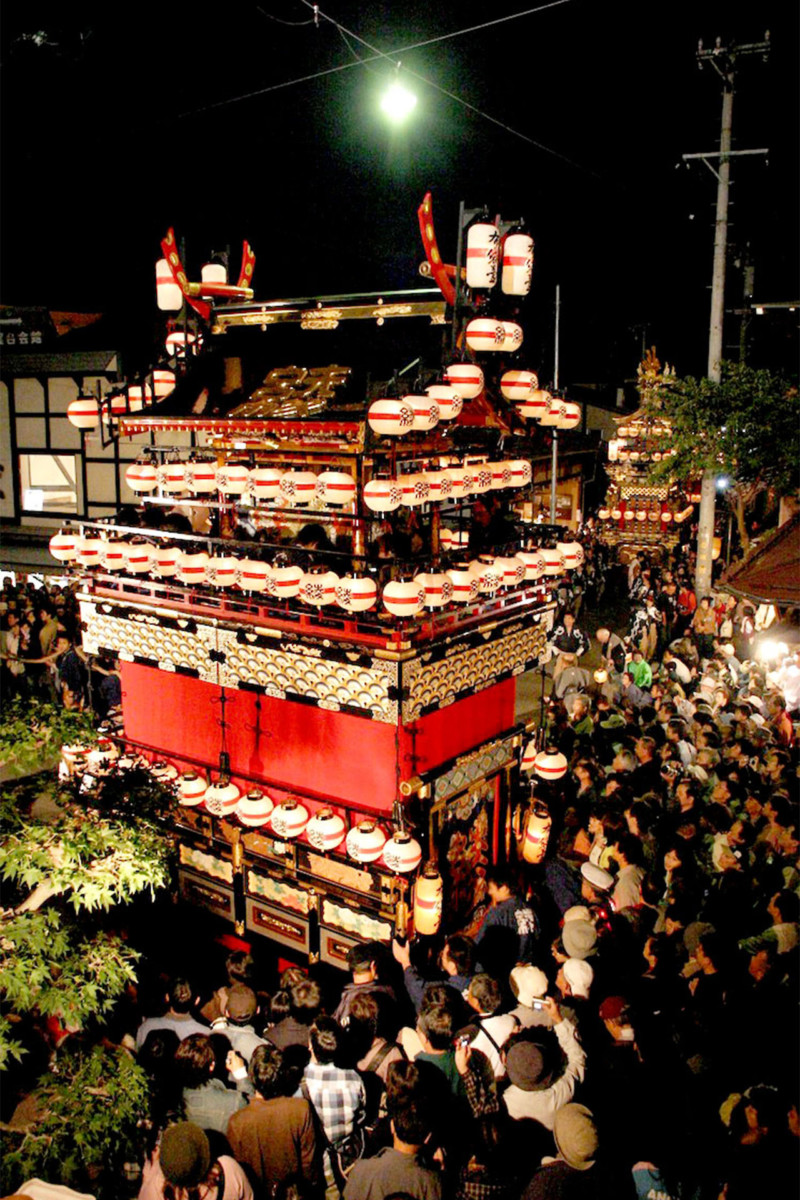 This night festival, held only on the night of the 9th, fills the autumn night with charm. The floats that were basking and glowing in the sun during the day each carry 100 paper lanterns around the city to light up the darkness. The sight of these glowing lanterns weaving throughout the night is a most enchanting sight. Try out this beautiful element of the festival.