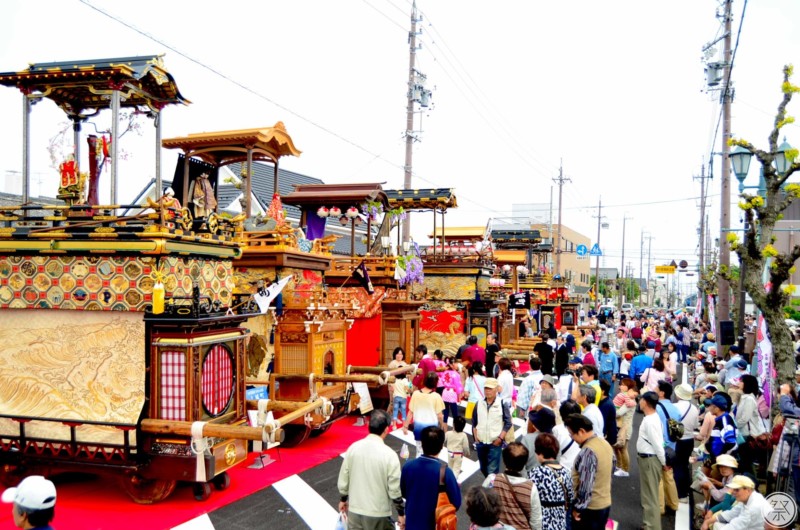 Things to do
1.Like a museum! See the gorgeous embroidery up-close!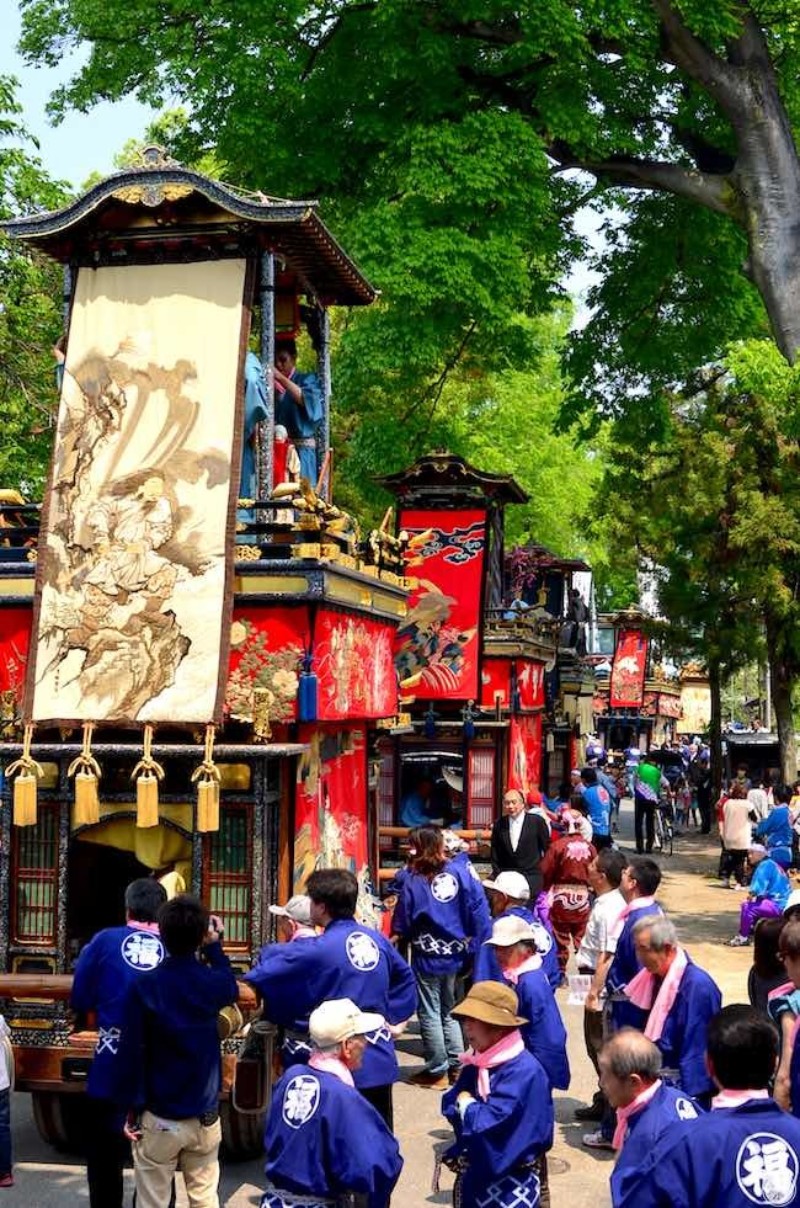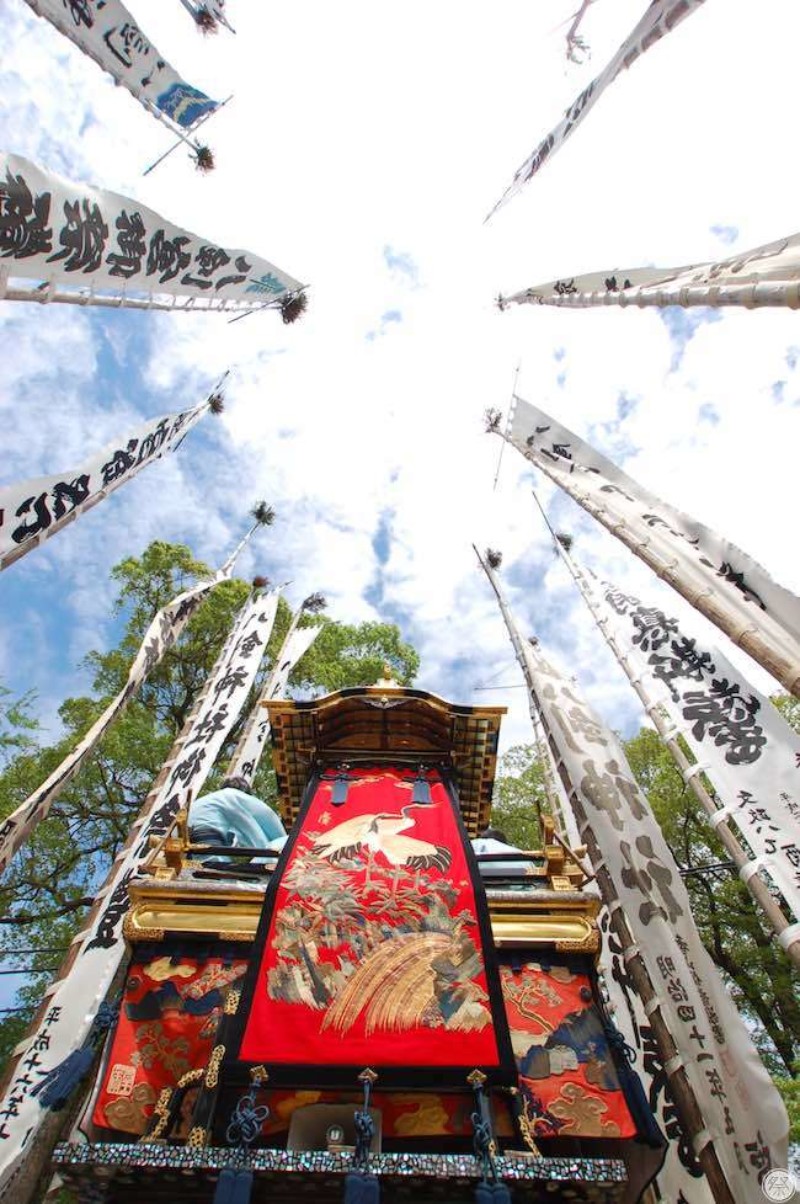 Each of the thirteen local boroughs has a float, half of which are sent out each year to parade the town streets while the other half is sent to three different locations around the Takehana shopping district to be put on display. The gorgeous curtains woven with threads of gold and silver are wonderful works of art that speak deeply of Japanese tradition. This is your chance to get a close-up look at the beauty and detail of the decorations.
2.The foundation of Japanese craftwork lies in the Karakuri.
When all the floats assemble for the Hikisoroe, the traditional folk performances devised for the gods bring entertainment for the viewing public as well. Each float has a different performance, such as Te-odori (hand dancing) performed by children and Karakuri NIngyo (mechanical puppets). The Karakuri Ningyo is especially eye-catching, built for precise movements and decorated in splendid costume. At one point, during one of the shows, one puppet is given a brush and starts to write with it, showing off a level of craftsmanship you won't believe existed over 200 years ago.
3.Feel the power of life from a 300 year old tree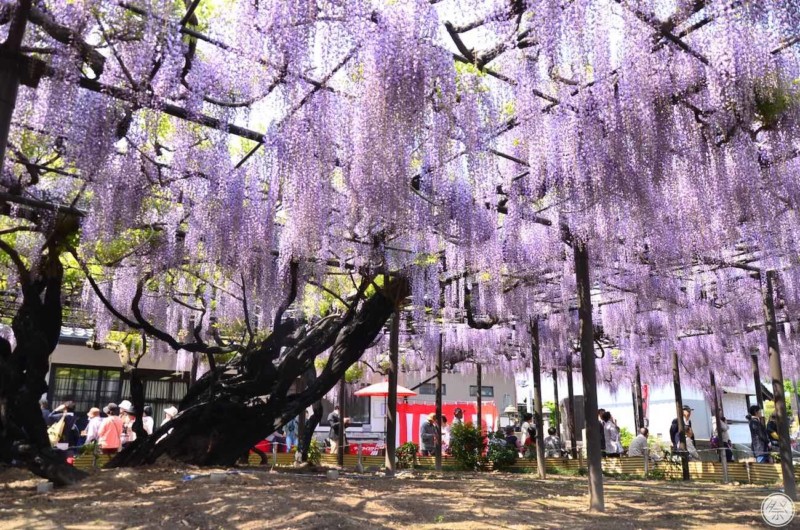 The Takehanabetsu-in Temple has a 300 year old Wisteria tree whose branches reach out a whopping 33 meters. It has been on the brink of death before in its long history, but thanks to the hard work and care of the citizens, it was brought back to life and now blooms every year, filling its visitors with energy. An area for drinking tea is provided below its blooming canopy for people to relax and enjoy their tea with a side of wisteria aroma. From 6:30 to 9:00pm, the tree is lit up, making the flower gradation even more beautiful.