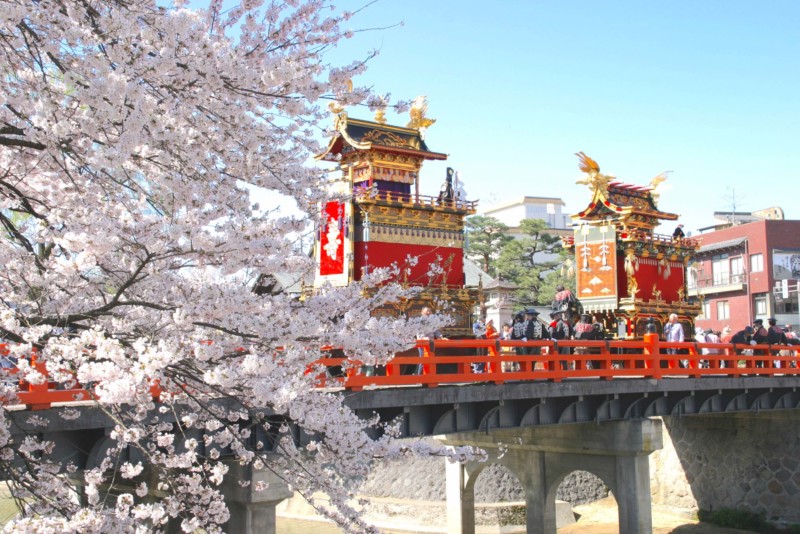 Things to do
1. Get a up-close look of the splendid floats!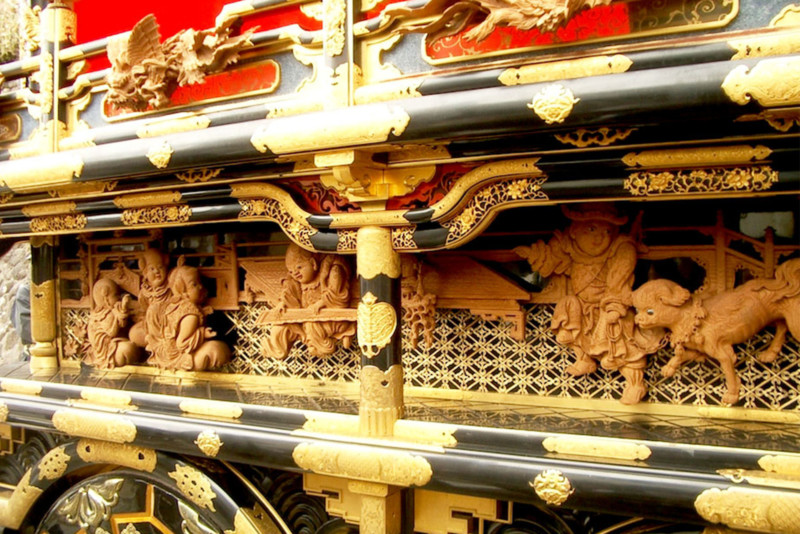 These are the only 2 days of the year that people are able to get a good close look of Takayama Festival's 12 beautiful floats.
With plenty of prowess simply lined up as they are, you will be most certainly blown away by the chance to witness the detail and gorgeousness of the floats' sculptures and embroidery.
Loads of people surround the displayed stages and literally let out moans of admiration and wonder. Get a good close look! Just don't touch."
2. Watch the dancing puppets come alive!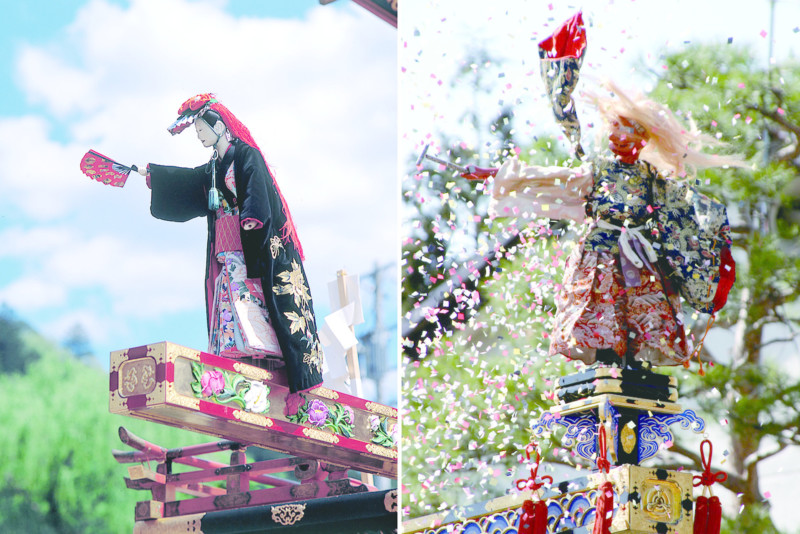 Twice in the day, the three floats Sanbasou, Ryujintai, Shakkyotai put on a service ritual that is performed by puppets, called Karakuri Hounou. Thanks to the aged skills of their puppeteers, these puppets capture their viewers with a mesmerizing performance, moving around freely as if they were alive.
Due to overcrowding, pre-show access to the O-tabi-sho (the place portable shrines, mikoshi, are kept over night when departing from their home shrine) may be regulated or even prohibited, so please make your way to the performance earlier than later.
3. A different beauty from that of the day time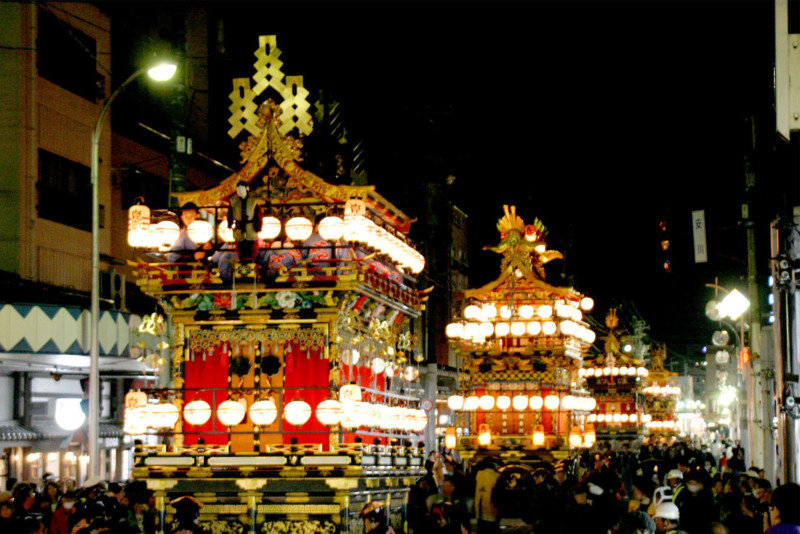 This night festival, held only on the night of the 14th, fills the spring night with charm. The stages that were basking and glowing in the sun during the day each carry 100 paper lanterns around the city to light up the darkness. The sight of these glowing lanterns weaving throughout the night will take your breath away. Try out this beautiful element of the festival.