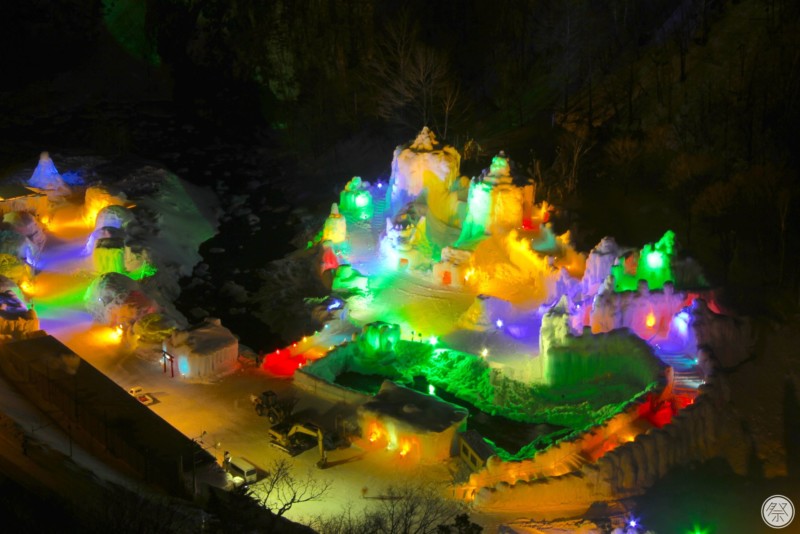 Things to do
1. Enjoy the beauty of ice sculptures bathed in light!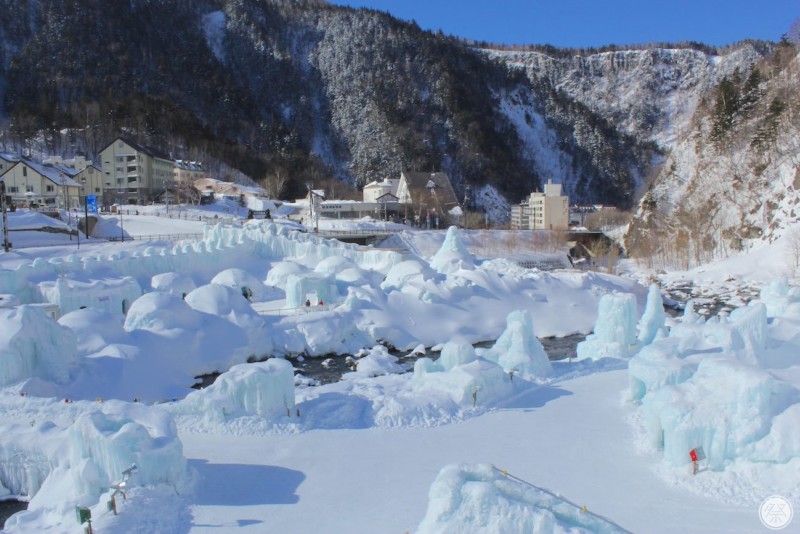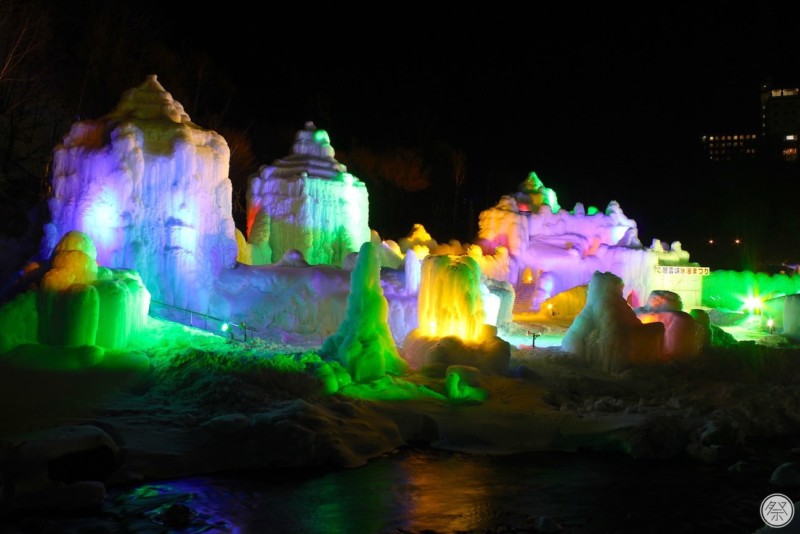 The highlight of this Ice Fall Festival is definitely the beautiful ice. The sculptures range in variety including a massive igloo. Don't miss the faces that they show only at night either. Glowing a blue-ish white in the day light, and lit up in rainbow colors at night, this is the mystical world of ice you will want to visit this winter.
2. Don't miss the 100m long ice tunnel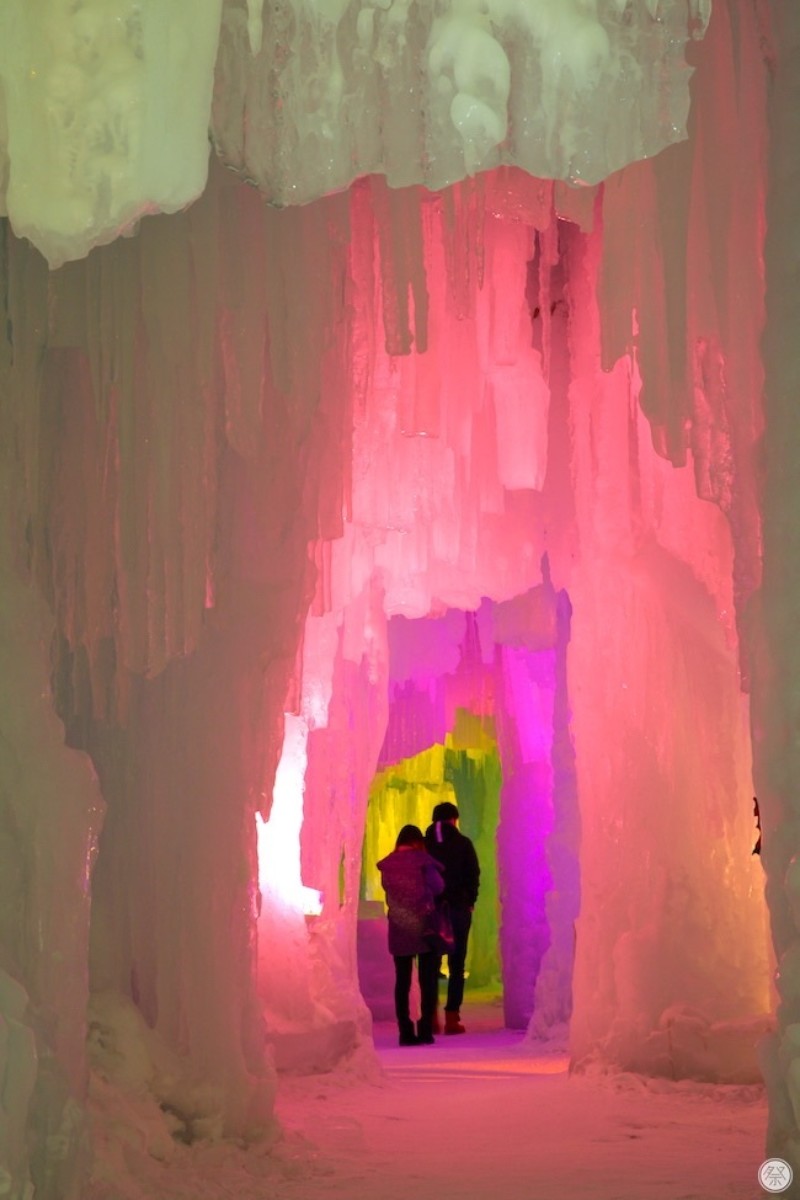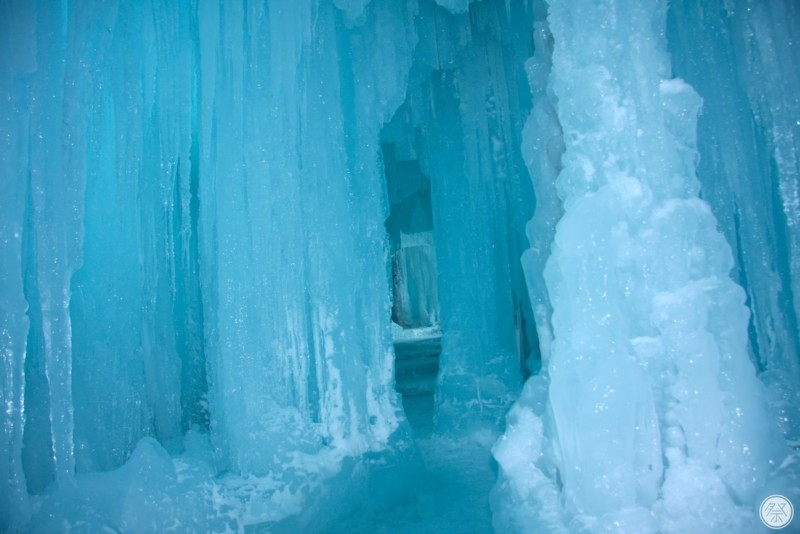 Of all the ice structures, you will definitely want to visit the ice tunnel reaching over 100 meters in length. It is made by the constant melting and freezing of water that is poured over the tunnel day and night. With many grand pillars standing inside of the tunnel as well, it is like a mystical limestone cavern. You will lose your words when faced with the beautiful ice art created by the harsh local climate.
3. Join the climax at the fireworks display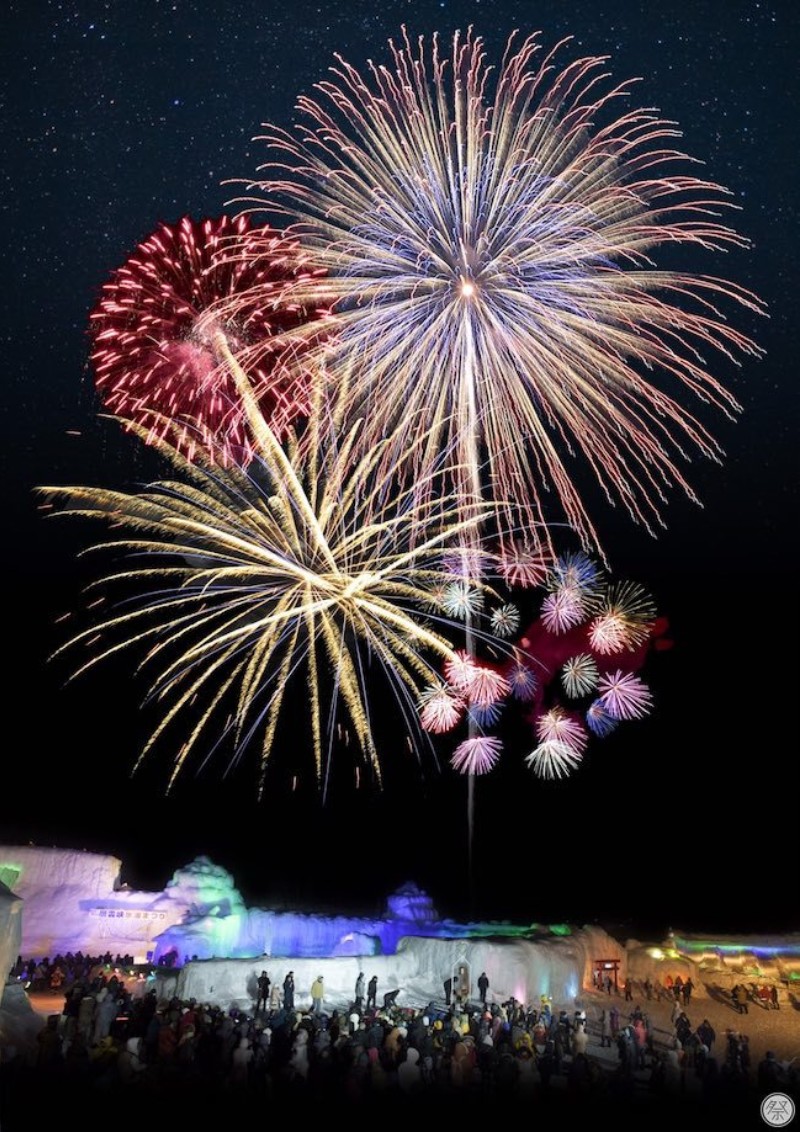 The festival reaches it's climax at the night fireworks that light the dark sky over the lit-up ice sculptures creating a most fantasy-like atmosphere. The fireworks are displayed mostly on the weekends from around 8:30pm. Check the official website for the time tables.
4. Visit the Hyoubaku Shrine for the luck to "pass your tests"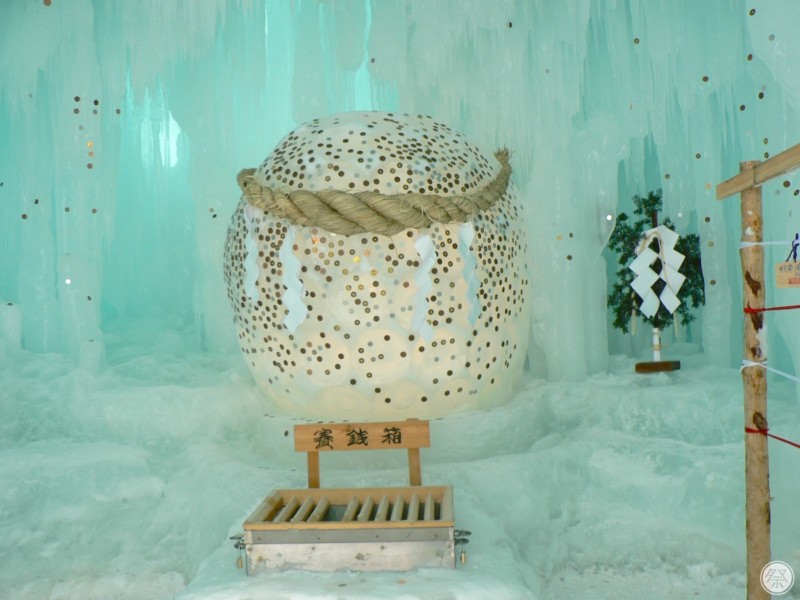 On the venue, you will find the Hyoubaku Shrine, a shrine that is said to provide the good fortune needed in "passing the tests" in one's life. This popular attraction gets this reputation from its ice walls, that "cling on" to the coins that visitors wedge in, representing success in examinations and trials as the coins fail to fall. If you have an upcoming test, don't forget to add a coin yourself.