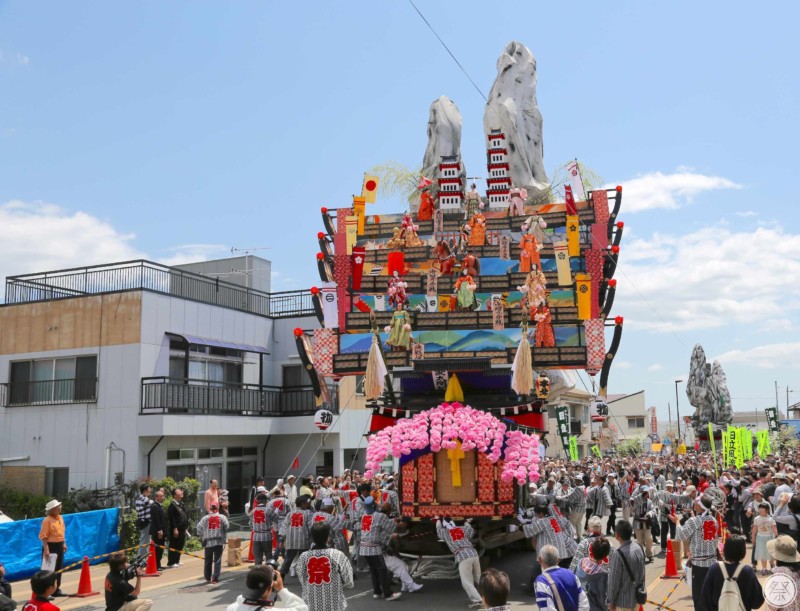 Things to do
1.Watch the floats shapeshift in the middle of the festival!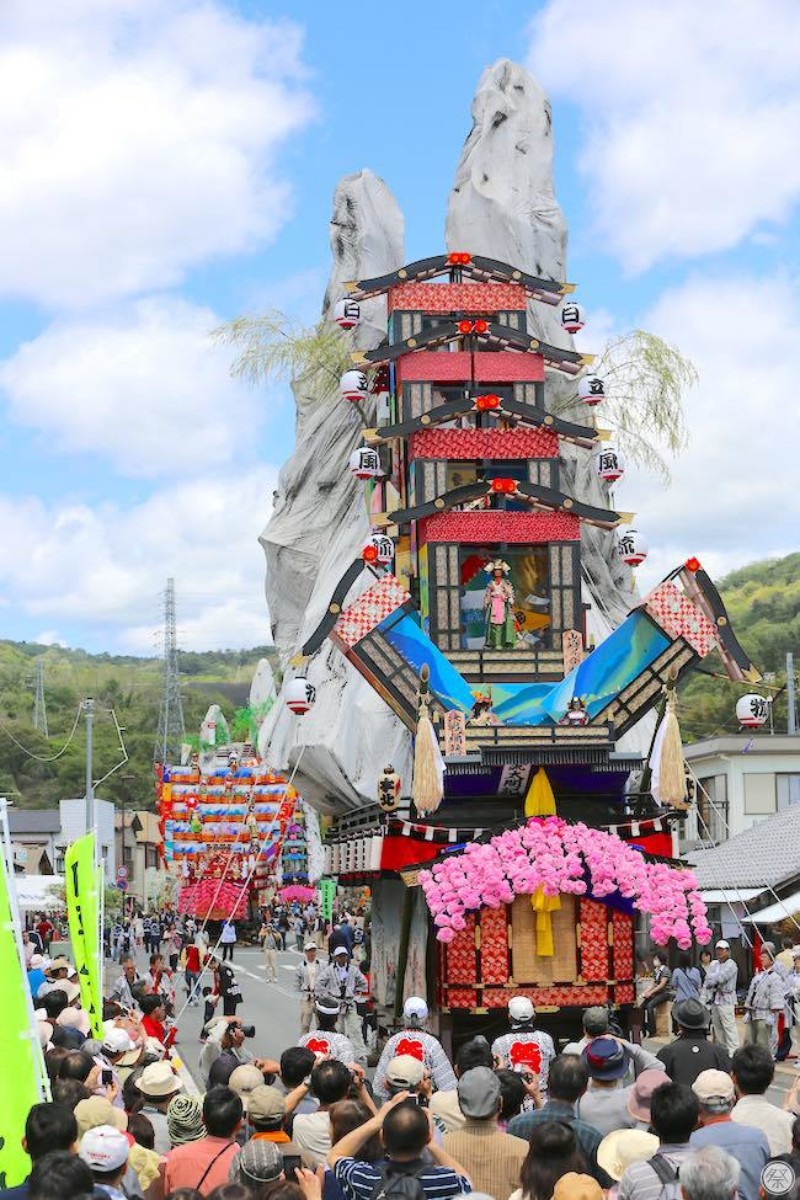 There are four Hitachi Furyumono in total. They each boast separate decorations and puppet acts. One of these four floats stars in the Hitachi Sakura Matsuri. Once the puppet show starts and the festival Hayashi music begins, the float's Karakuri kicks into action transforming the float into a five-level stage. The opening and closing of the stage, along with all of the Karakuri of the puppets are all performed by human power. That means that over 30 people, including puppeteers and musicians climb inside the float which is maneuvered around by an additional 70, making the whole performance possible with the help of over 100 people.
2.Don't miss the Karakuri built inside the puppets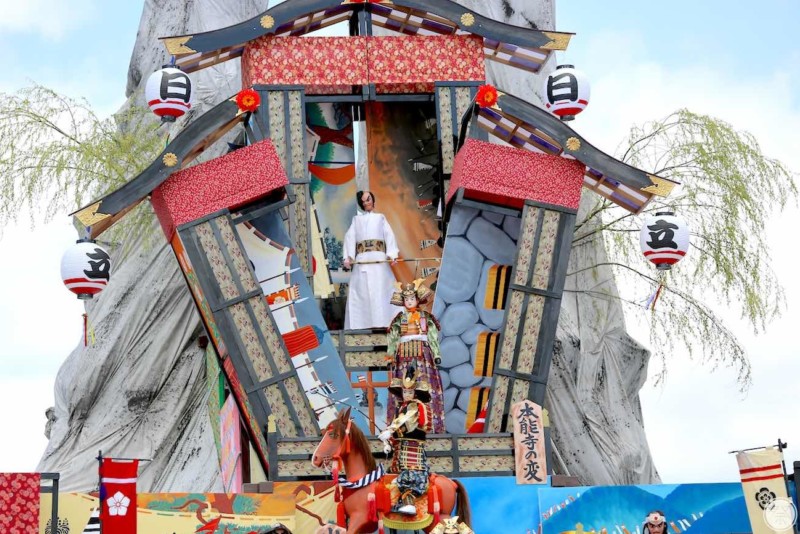 As the puppet theater pieces are performed on the stage in front of you, take notice of the flashy costumes and the detailed movement. These puppets are roughly 1.5 meters tall and require two to three puppeteers to maneuver just one of them. During the acts, the puppets use swords and bows, dance and perform all kinds of detailed movements to mesmerize the audience. The arrows shot out from the float are for whoever catches them to take home. These puppets also perform wardrobe changes and character changes in a split second, for example spinning in place while turning from a warrior into a princess.
3.Appreciate the Cherry Blossoms in full bloom collaborate with the massive floats.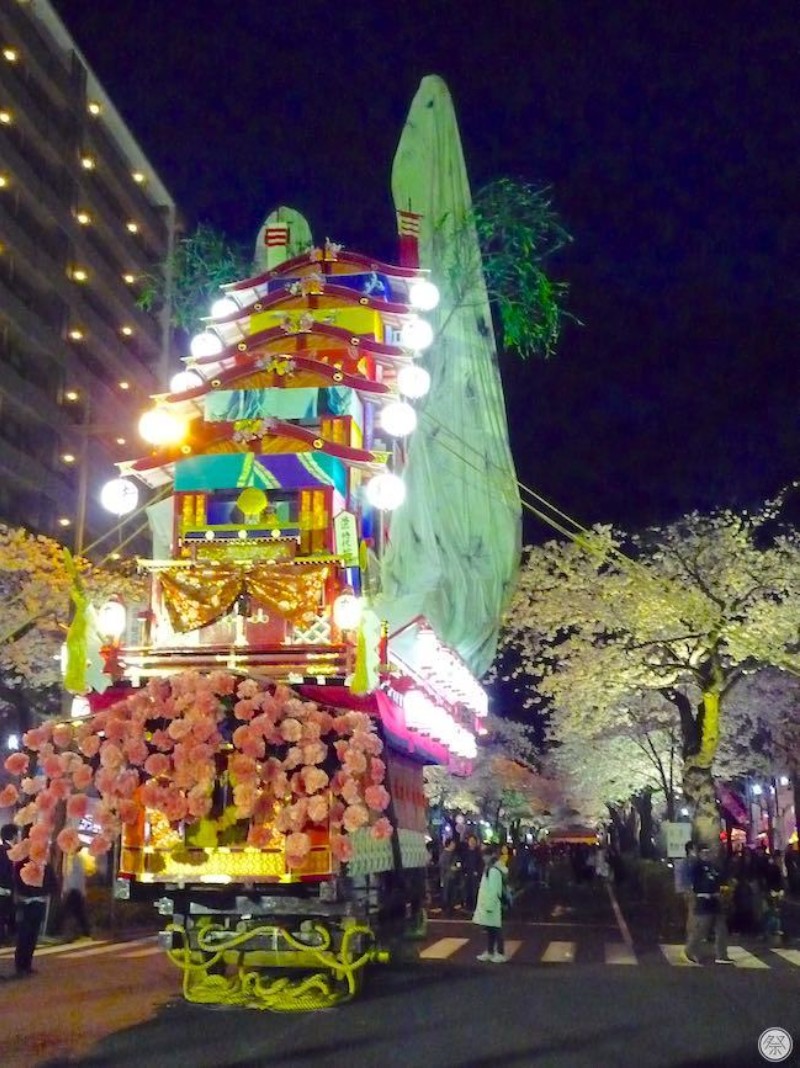 The Hitachi Sakura Matsuri is held in front of Hitachi Station on Heiwa-dori, one of the top 100 locations for Sakura (cherry blossom) viewing in Japan. Over 100 trees stand over the floats and are lit up at night to cast a most beautiful atmosphere over the entire festival.
4.Catch the chance to see all four floats together, every seven years!
The whole roster of floats gathers only once every seven years when the Kamine Shrine has it's Grand Festival, or Daisairei. At the Daisairei, viewers have the luxurious experience of witnessing the floats perform in an almost contest-like style. Held from May 3rd to the 5th, the Daisairei includes performances by child dance teams known at Sasara, another specially selected local team featuring five children holding sacred weapons (that house the spirit of the local deity) riding horses in a procession that circles the city. Come check out the rare festivities, if you can. (The next Daisairei is in 2019)