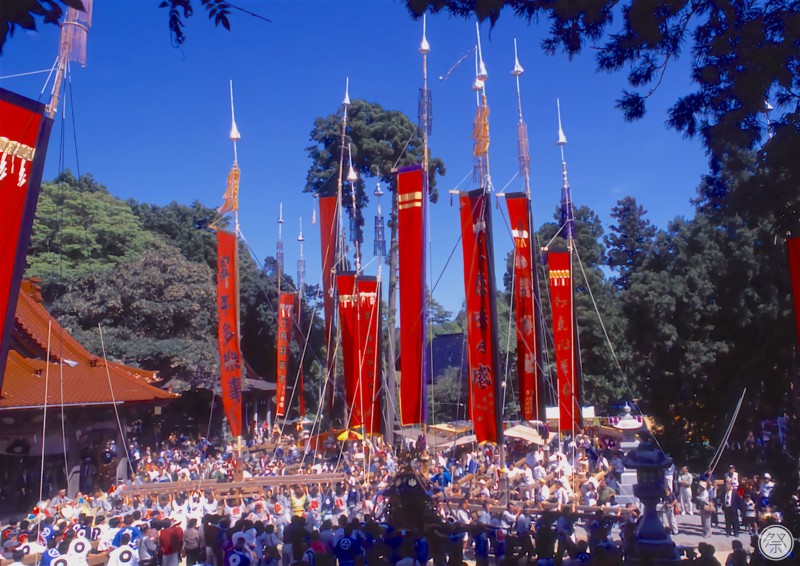 Things to do
1. Witness the Mikoshi and people gathering from 19 shrines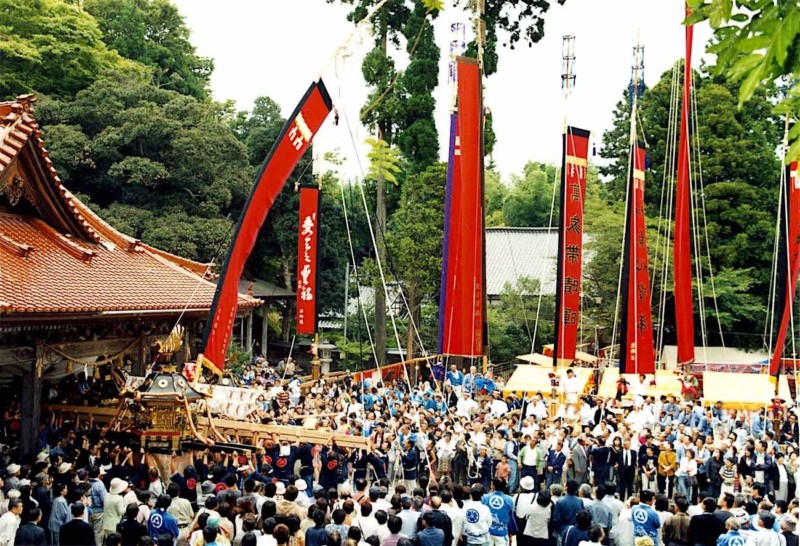 It is an impressive sight to see Mikoshi floats and participants from the town's 19 shrines, lined up in a formation as they enter into Kumakabuto Shrine. Please experience the utterly unique atmosphere while witnessing Sarutahiko dance ecstatically to individual chants, drums and bells that differ in rhythm from village to village.
2. The thrilling "Shimada-kuzushi" is a must see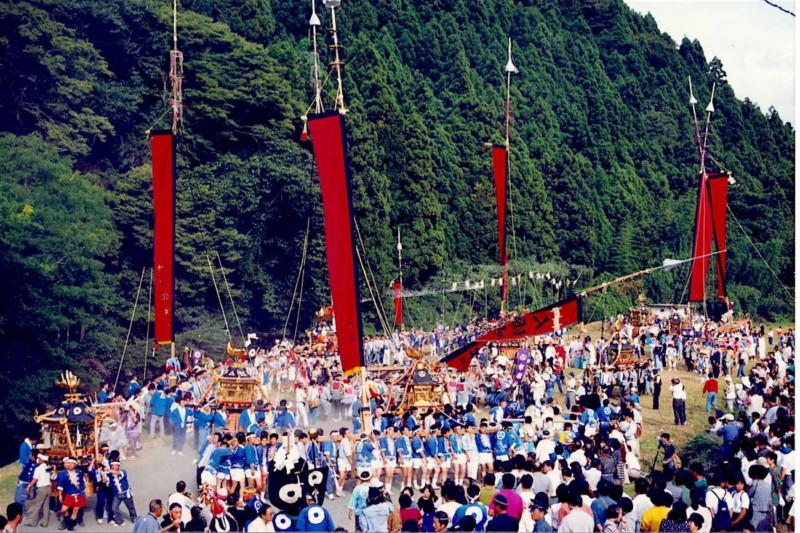 The highlight of the festival is the "Shimada-kuzushi" held on the field in Kamowara. Dozens of massive 20m tall crimson flags gather in one area, with green mountains in the background. It is such a thrilling sight to see the flags then test each other's skills in tilting them almost to the ground! In the old days, people used to say that no one would send their daughter to marry anybody from a village that couldn't skillfully tilt the flag in the "Shimada-kuzushi." As you can tell, this is a serious competition involving a great deal of pride.
3. Don't miss Sarutahiko's light-footed dance too!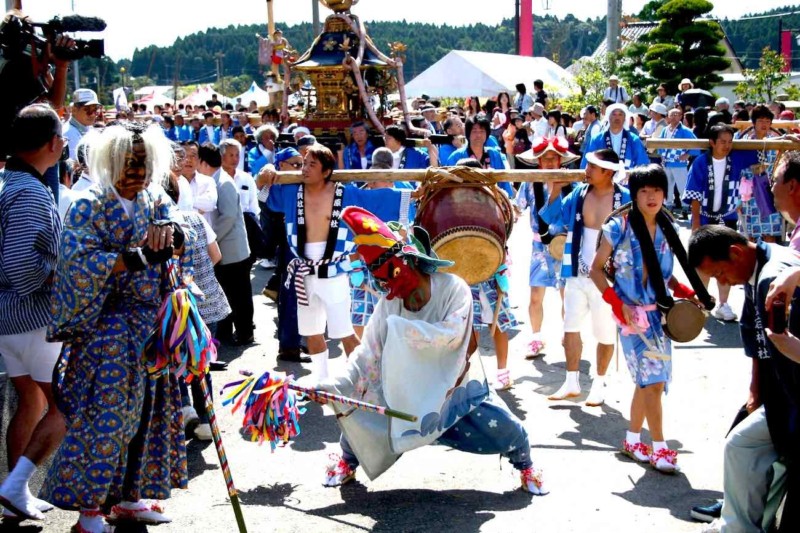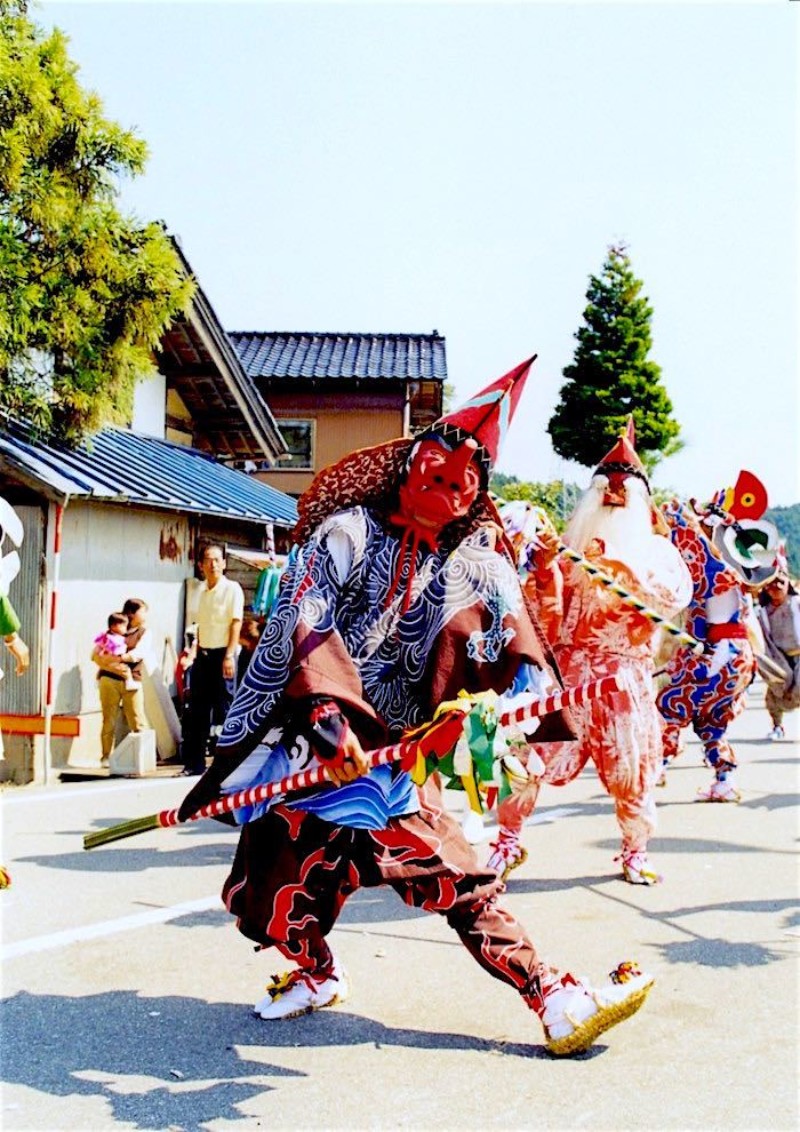 Check out the dance performed by the ancient Japanese deity Sarutahiko who plays an important role as the lead of this festival. You cannot miss the sight of this long-nosed, red faced and oddly looking god dance ecstatically to the sounds of drums and bells.