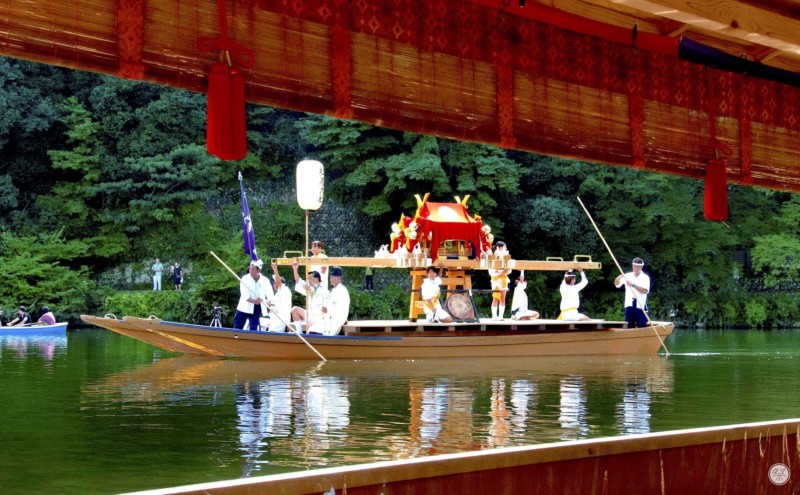 Things to do
1. Witness the powerful woman-only mikoshi!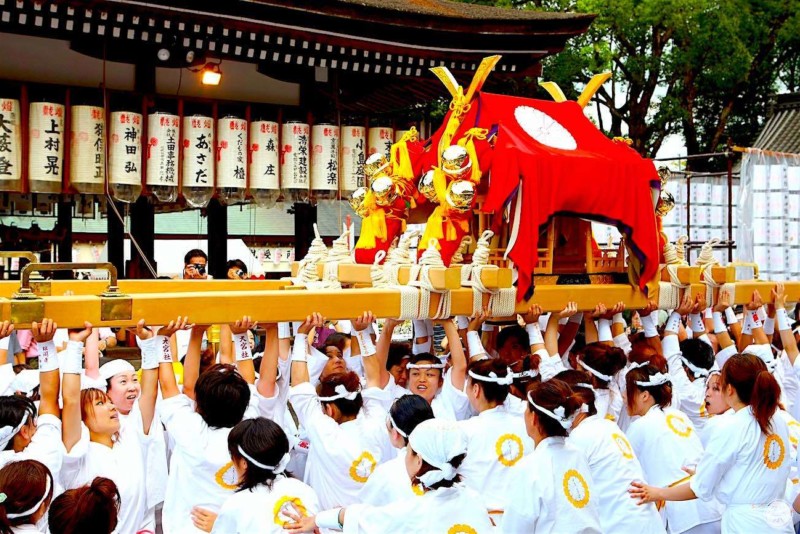 The mikoshi at this festival is not for men—a rare sight for almost all of Japan. It is possible to join in on the mikoshi carrying if one becomes a member of the Yamabuki-kai (the female-only mikoshi group of Matsuo Taisha Shrine) ahead of time. Women in matching white attire run throughout the shrine grounds, then head by boat for the Uchitanimunakata Shrine on Mt. Arashiyama.
2. Check out a master performance of the acrobatic lion-dance.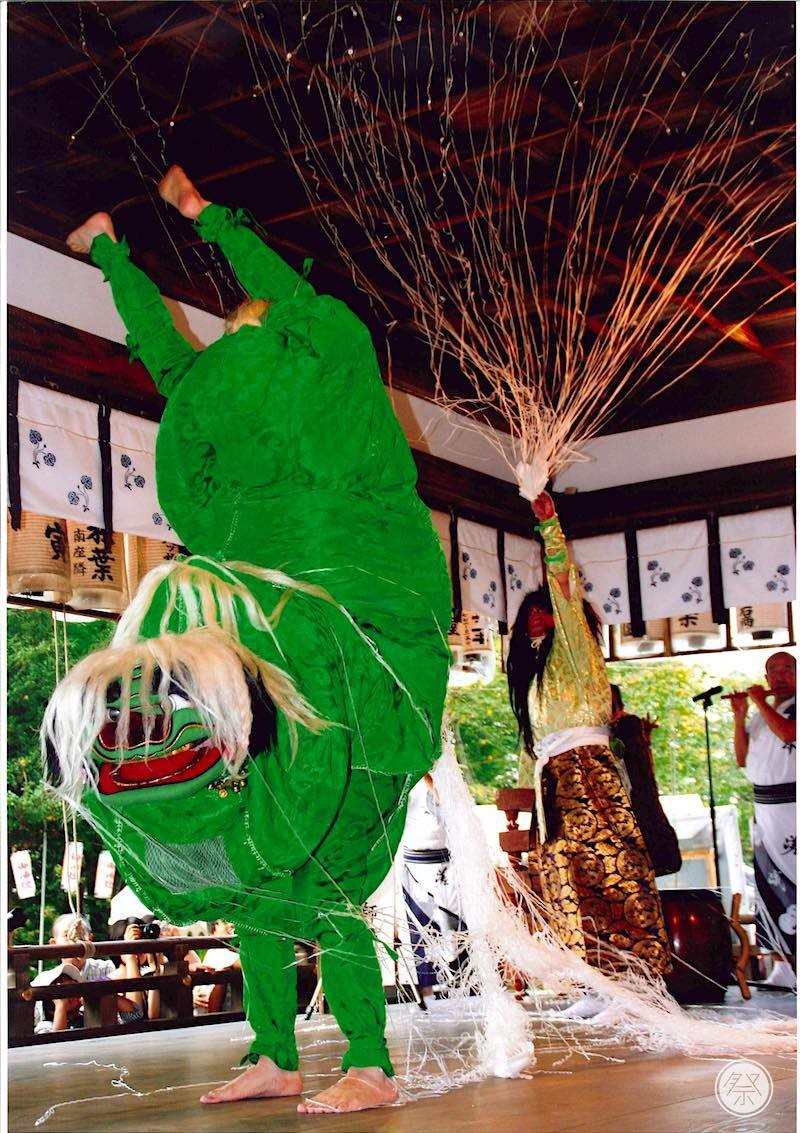 The main event of this festival is the Sagano Rokusai Nenbutsu Dance. A dance performance to 17 songs goes on for over an hour. Three lions dance, sometimes moving intensely, to the rhythmical sound of drums. Don't miss the thrilling fight between the lion and the spider either.
3. See over 2,500 paper lanterns fill the shrine grounds.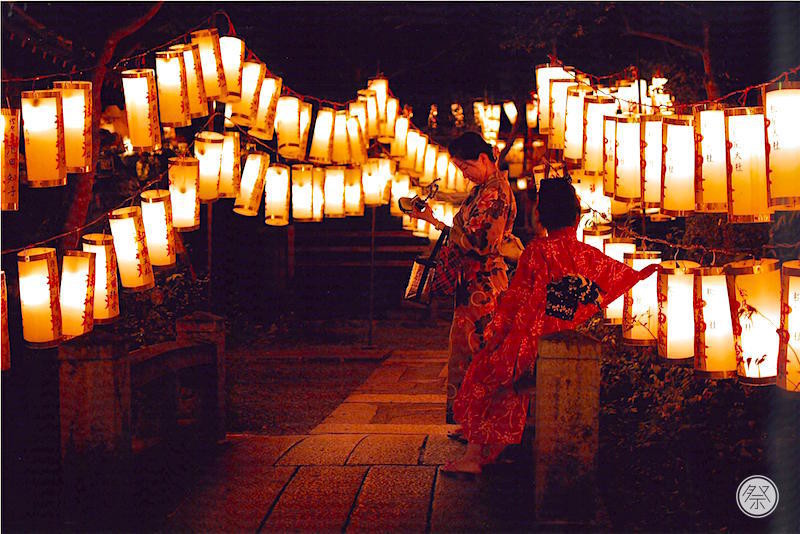 This is limited only to Saturday. Visitors usually grab something to eat at the festival stands, and if they don't participate in the Bon-odori dance themselves, well then they are able to enjoy the splendid visual display. The some 2,500 lanterns, displayed beautifully, color the Kyoto night.