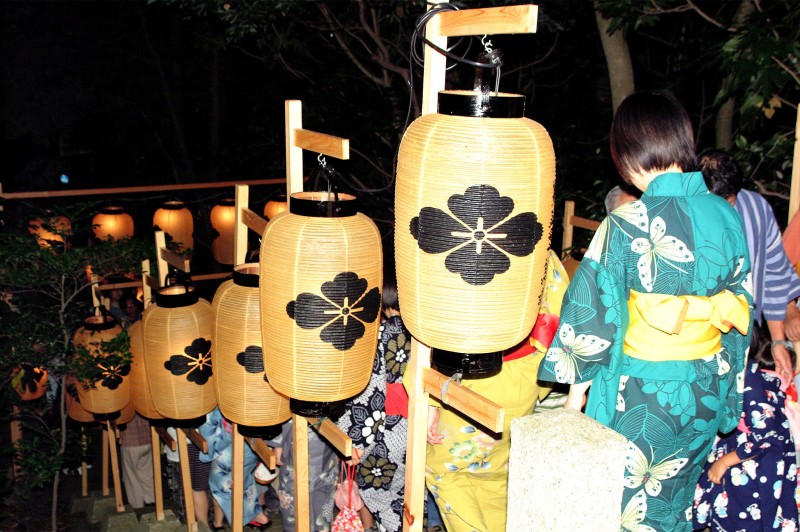 Things to do
1. Go to the festival in a Yukata!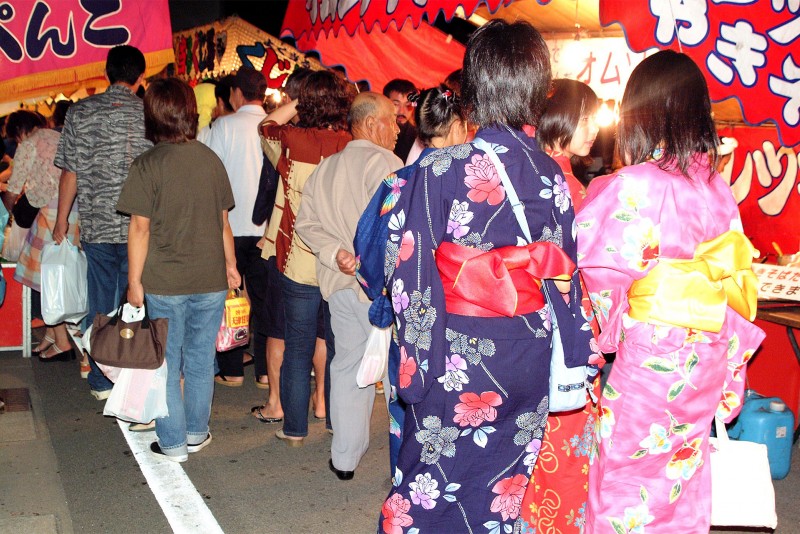 The Akasaki Matsuri sees so many participants wearing yukata, that it bears the nickname Yukata Matsuri. In the evening, streets become bustling with people in yukatas enjoying the festivities lined by nearly 100 food stands. We recommend going to the festival in a yukata and taking part in the high-spirited fun!
2. Experience the original custom of Toba City.
They sell traditional protective charms made from cedar branches in the entrance of Akasaki Shrine. Folklore has it that if you hang this in the doorway of your home, you can avoid epidemics. You can see them almost everywhere, even today. Anyone can purchase them of course, however, you may require an inspection before bringing plants across boarders, so do be careful when flying home.