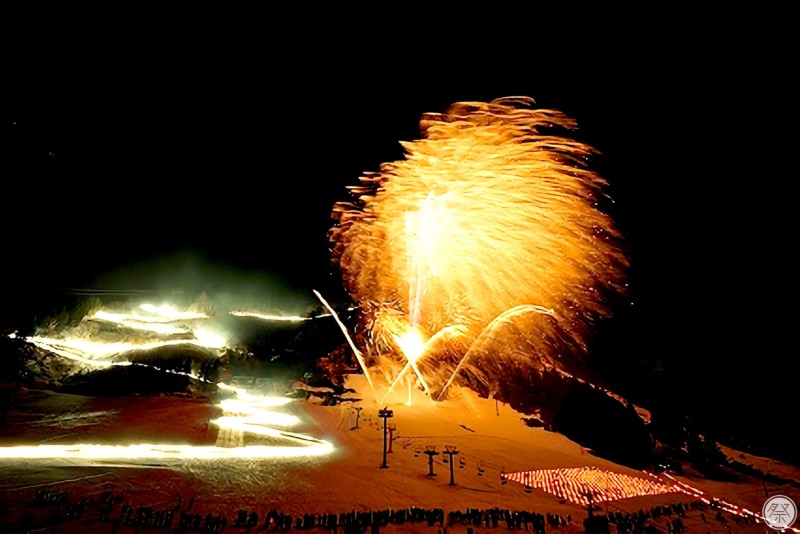 Things to do
1.Carry the mikoshi in the snow!
One of the highlights of this festival is the Snow Mikoshi. Visitors are able to join in on the carrying of this portable shrine. There is a limit to amount of participants so please sign up early. If you have never carried a shrine on a ski slope before this is the perfect opportunity for an experience you'll never forget. (Check INFORMATION for how to sign up)
2.Be dazzled by the flowing torch flames and fireworks!
The other highlight of the festival, the Torch Descent, starts at 8:30pm. Approx. 100 skiers holding torches in both hands form a river of light as they descend upon the hot spring town. Visitors can also participate in this event as well. Fireworks start as the lead skier arrives at the bottom of the slope. Don't miss this torch and fireworks collaboration. (Check the INFORMATION section for how to sign up)