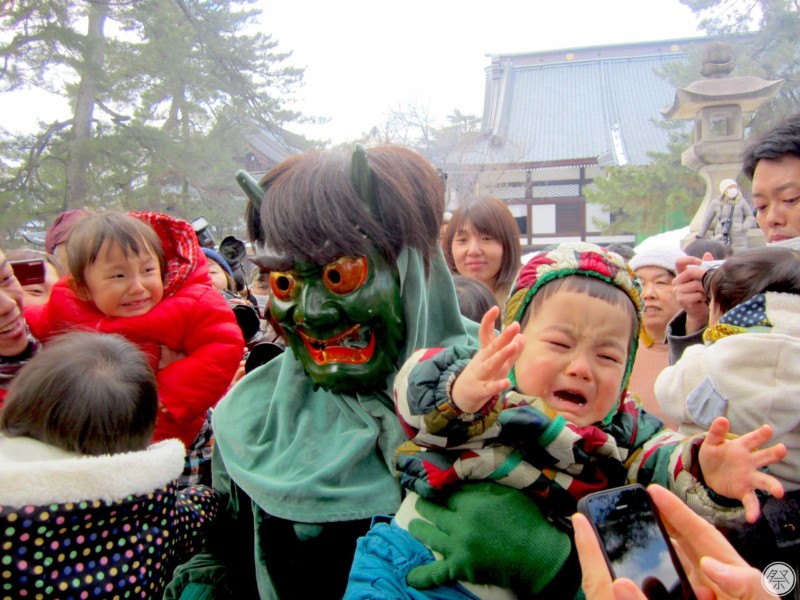 Things to do
1. Watch the powerful ogre dance!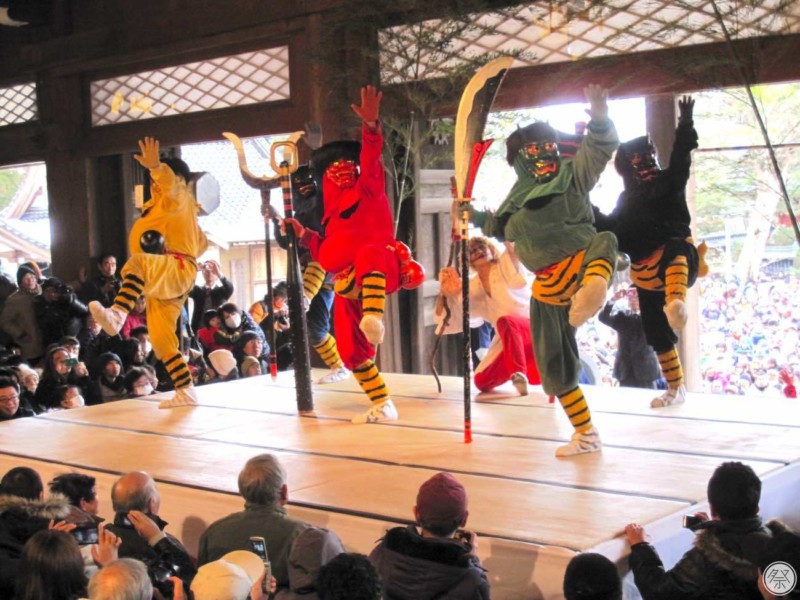 This ogre dance, involving tools such as saws and axes, is fit just for Sanjo City, one of the rare industrial cities of Japan that boasts blacksmith skills spanning over 400 long years. In this dance, the different colors of the ogres all have different meanings. The red ogre represents "all of the bad aspects of the human mind", the blue ogre represents "the poor and greedy human mind", the yellow ogre represents "the complaining and over-dependent human mind", the green ogre represents "the arrogant human mind", while the black ogre represents "the doubtful human mind."
Amidst the silent and solemn atmosphere of the temple's main hall, these ogres dance, scream and rampage as if they were real ogres.
2. Have your child grow in good health??
It is said that if your child is carried away momentarily by one of the ogres then that child will grow strong and healthy. Families flood to this festival every year in hopes of having their child captured.