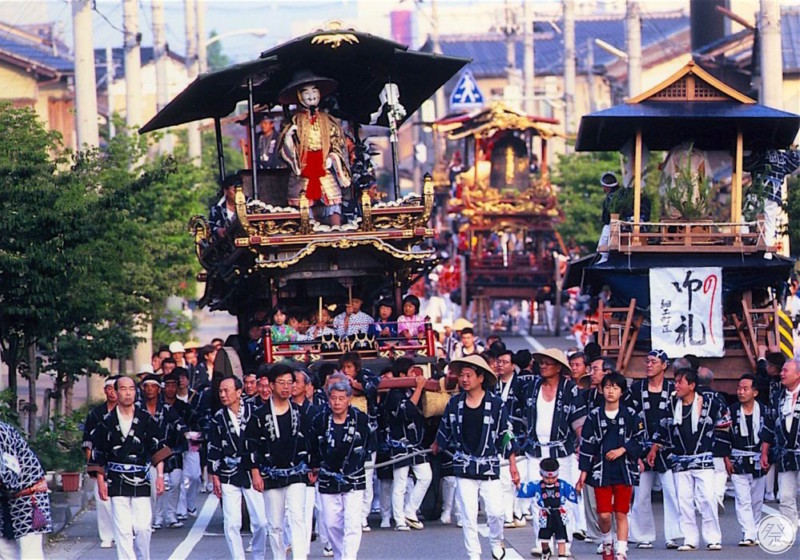 Things to do
1. Join the Oshagiri floats as they depart from the shrine!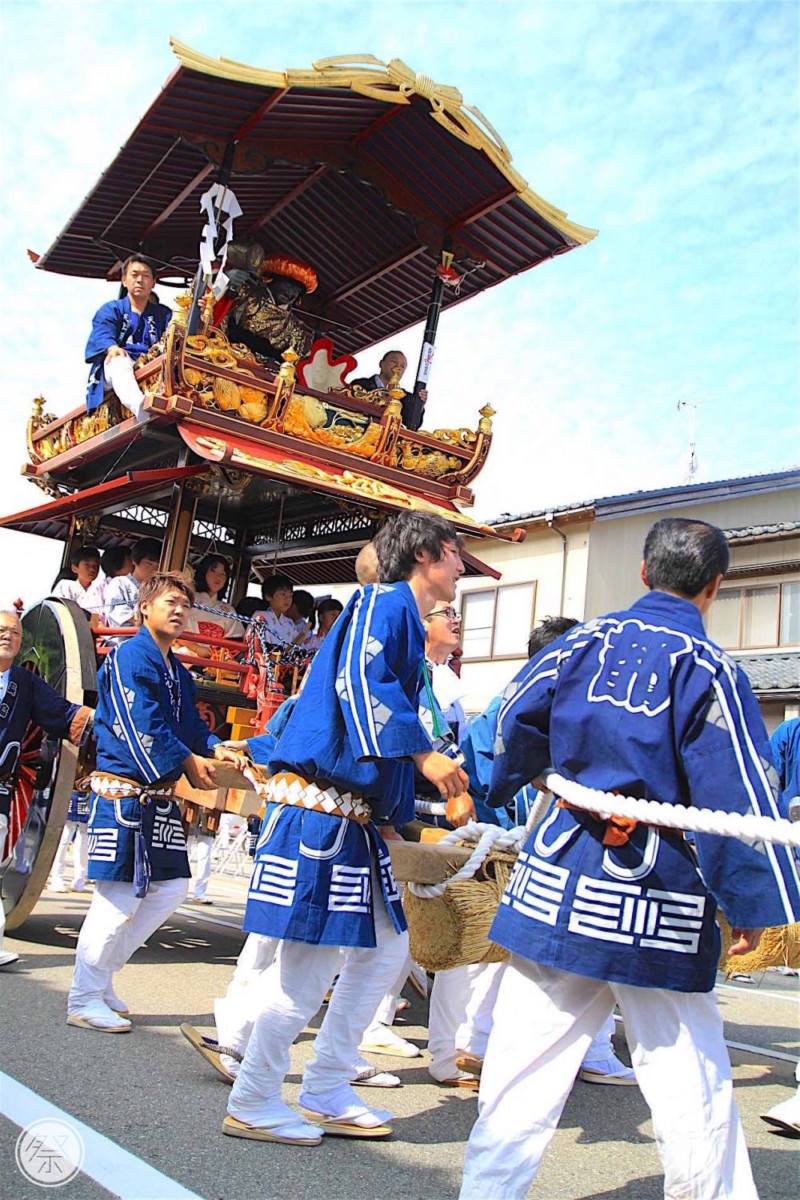 At 8:00am on July 7th, the 19 floats that gather at the Haguro shrine representing each of the communities depart simultaneously, accompanied by the music of the Ohayashi. Some of these massive Oshagiri reach over 5m in height, with some having wheels that reach up to 1.7m. Featuring details carvings and traditionally made regional lacquer, they are quite the sight to see. You will not want to them as they gather in one place and parade through the streets of town swaying back and forth and left and right to the festive music.
2. Get a taste of charm with the lantern-lit floats for the finale.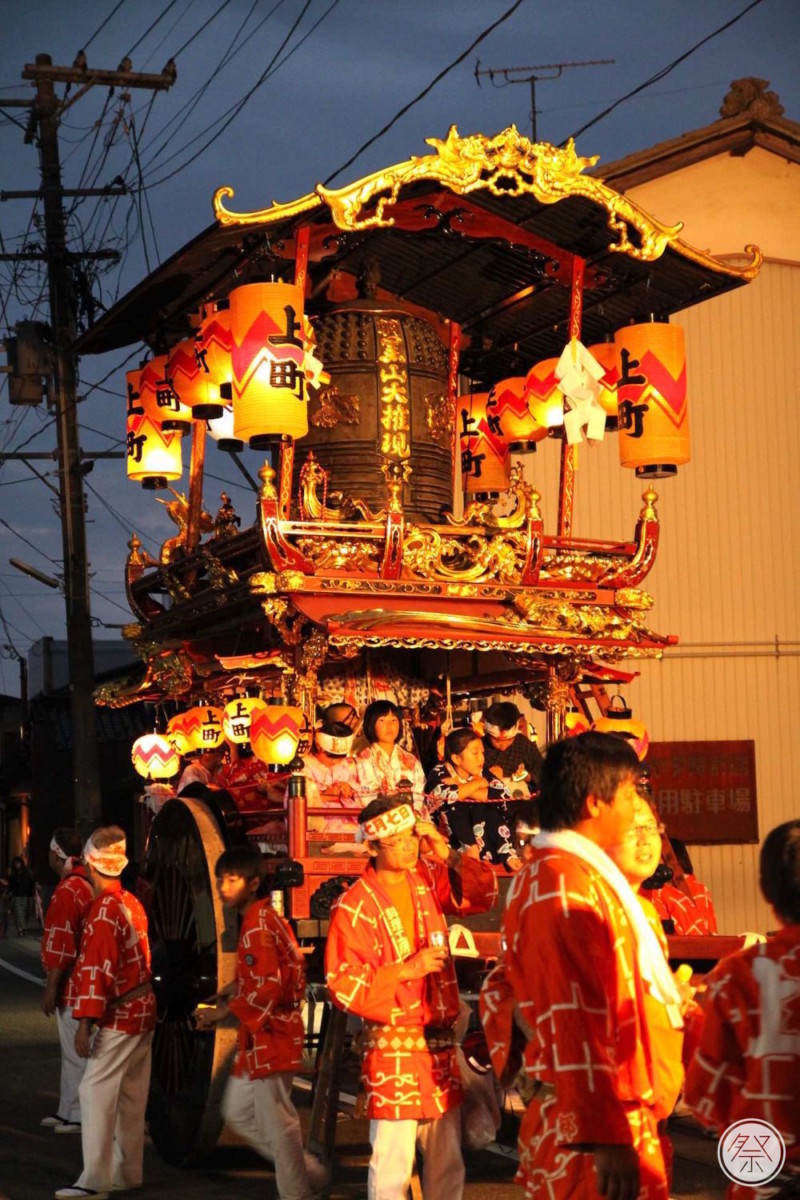 At 6:30pm, July 7th, the Oshagiri are dressed with paper lanterns (chochin) and parade through the night town, lanterns aglow, in preparation for the finale that starts at 10:00pm. The sight of these floats lighting up the night makes the perfect touch of festival charm. Both townsfolk and visitors alike, come together to awe at the spectacle, not wanting it to come to an end.
3. Satisfy your tummy too at the night market with over 300 stalls.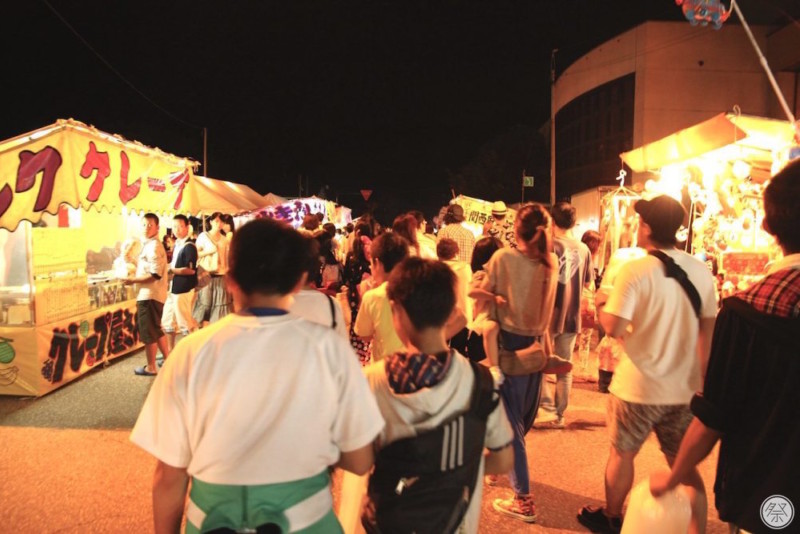 Over 300 open-air stalls line the vicinity of the Murakami City Hall from July 6th to the 8th. There are a variety of shops and an endless palette of flavors to enjoy.