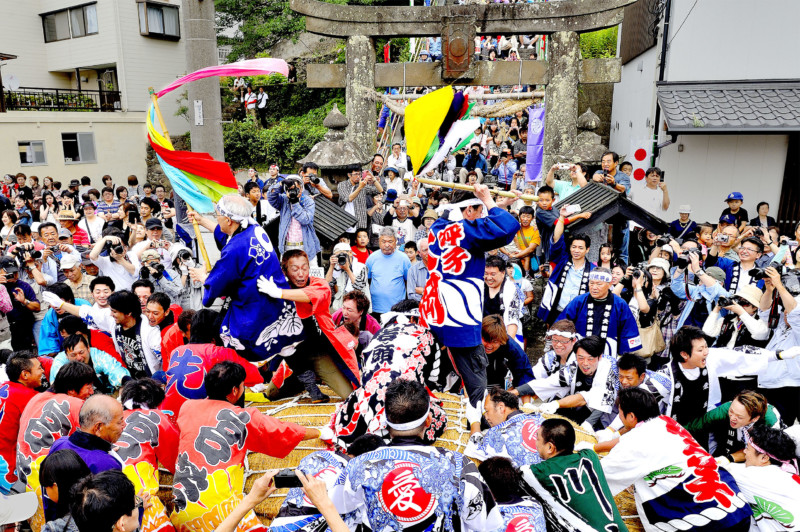 Things to do
1. The gigantic "mito" is a must see!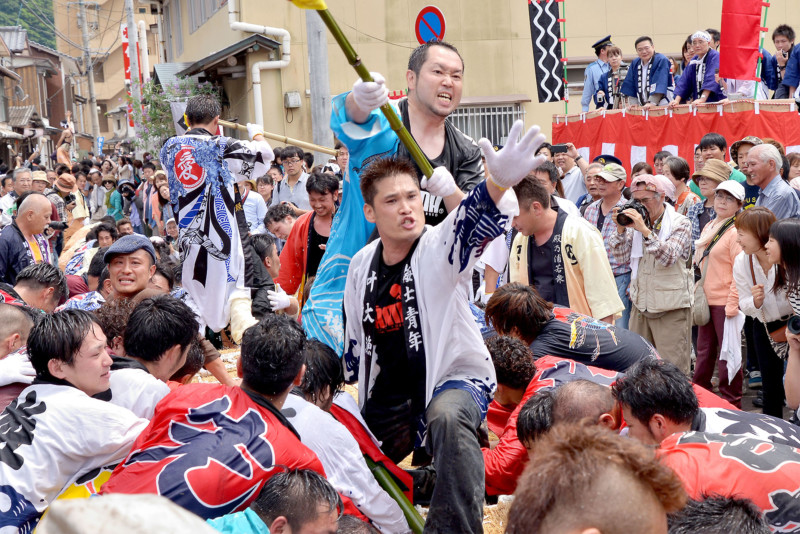 At the middle of the long rope is a big oval "mito" (the center piece of hunting net) made with straw wrapped in straw bags and then tied up using rope. From early in the morning on the first day the townsmen craft this large mito. The battle to pull the mito to win is a thrilling show to watch.
2. Enjoy the many different happi!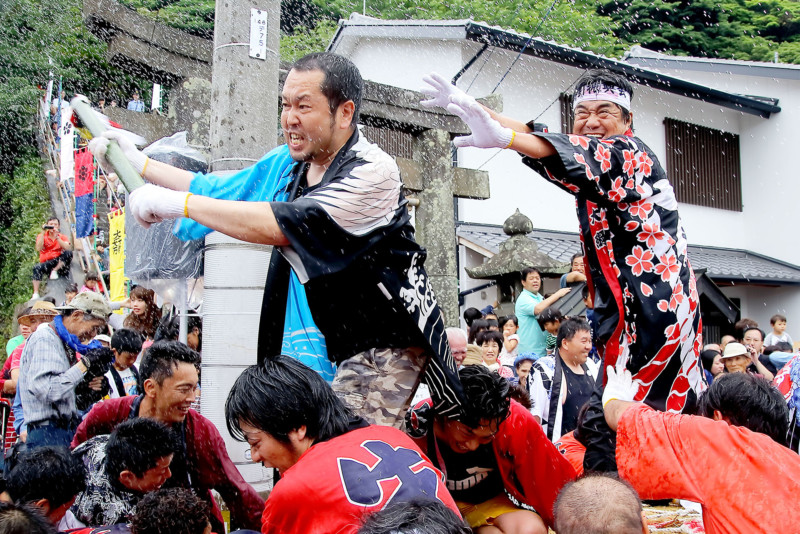 Young men known as wakashu pull the rope, wearing happi representing the areas they live. It's fun to look at the different designs from each area.