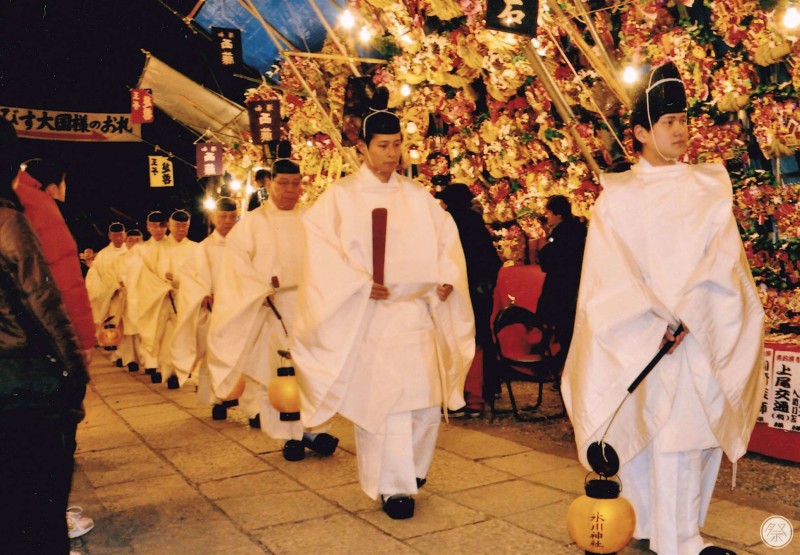 Things to do
1. Catch your blessings from the bonfire!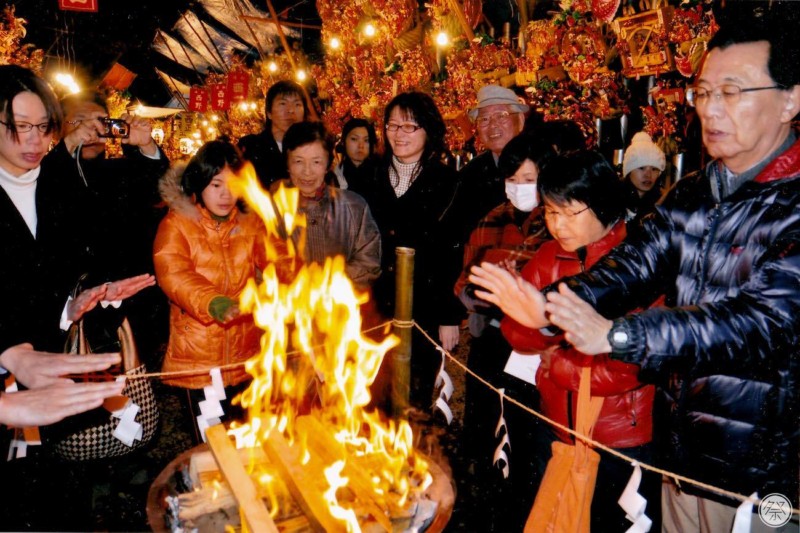 During the Zensai (pre-festival) held from November 30th (Wed) through December 9th (Fri), bonfires are lit on the shrine's grounds every night at 7:30. The ritual is a relic of a fire festival that was held in the past. It is said that exposing yourself to this fire will bring you perfect health with protection by deities of fire prevention.
2. Pray for next years's fortune and find your lucky charm!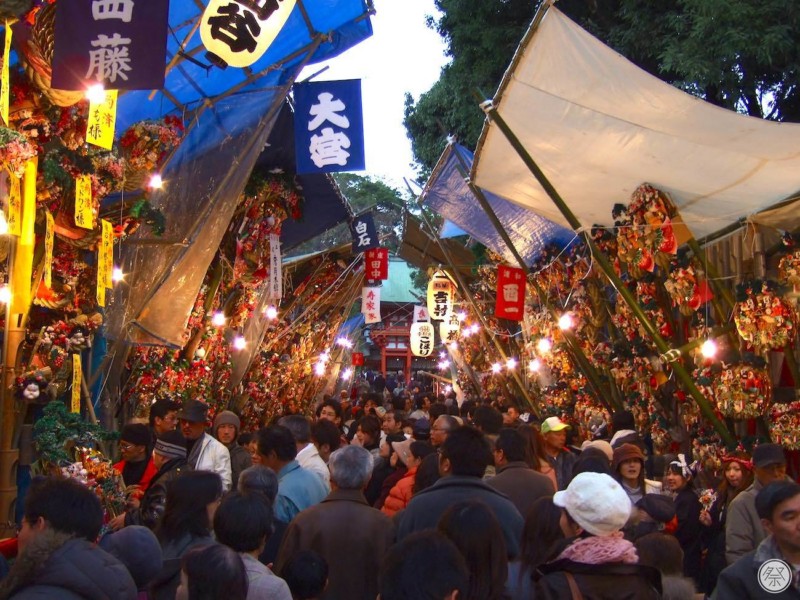 The Toka-ichi market held on December 10th bustle with approximately 2,000 outdoor vendors selling decorative rakes and household Shinto alters in the shrine and its main walkway. 
The sounds of ceremonious Tejime calls and clapping fill the shrine. 
When you arrive at the market, make your prayer at the shrine to receive your lucky rake, and then buy your decorative rake at one of the rake vendors inside the shrine's grounds!