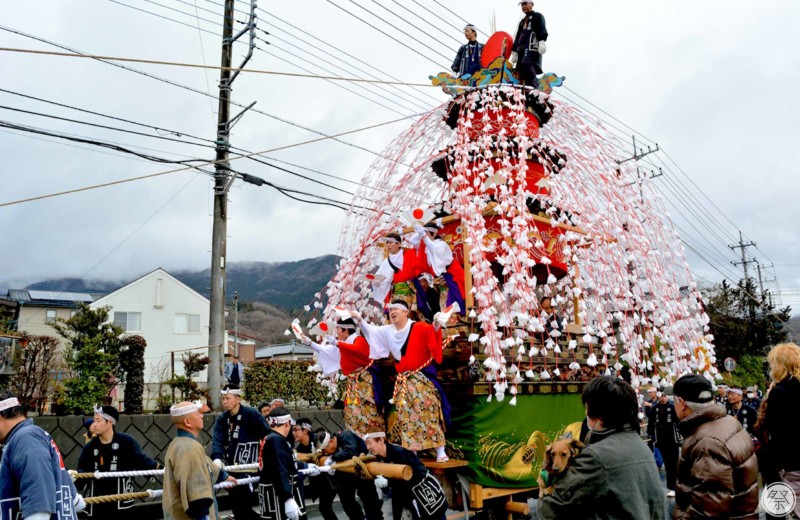 Things to do
1.Watch the thrilling procession of historic Dashi floats!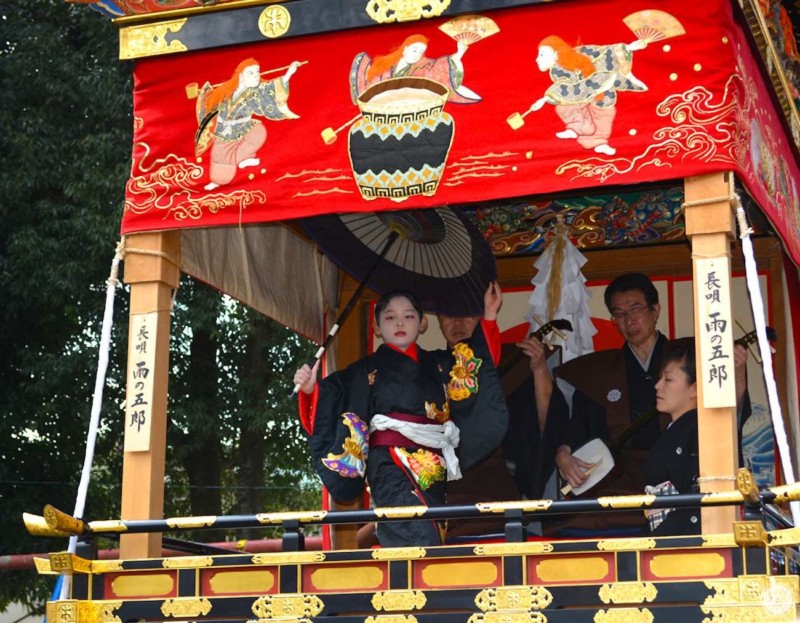 It is said that the two Yatai were built approximately 300 years ago, and the Kasaboko (a float decorated with artificial flowers placed radially from the top of its triple-layered roof) about 150 years ago. The procession of these historic floats are the festival's highlights you cannot miss. 
The Dashi floats distinctly backed by the clear blue sky—in a time when the air is still slightly chilly—appear extraordinary beautiful, and to see them being pulled through the streets just as wide as the floats themselves is a thrilling sight to see.
2.Witness a grand collaborative showcase between the Dashi floats' lanterns and the large fireworks in the sky!
Fireworks are lit in the sky from around 8 PM during the final hours of the festival. 
You will be fascinated by the large rounds of fireworks that illuminate the night sky, as well as the Dashi floats lit up by the Chochin lanterns.