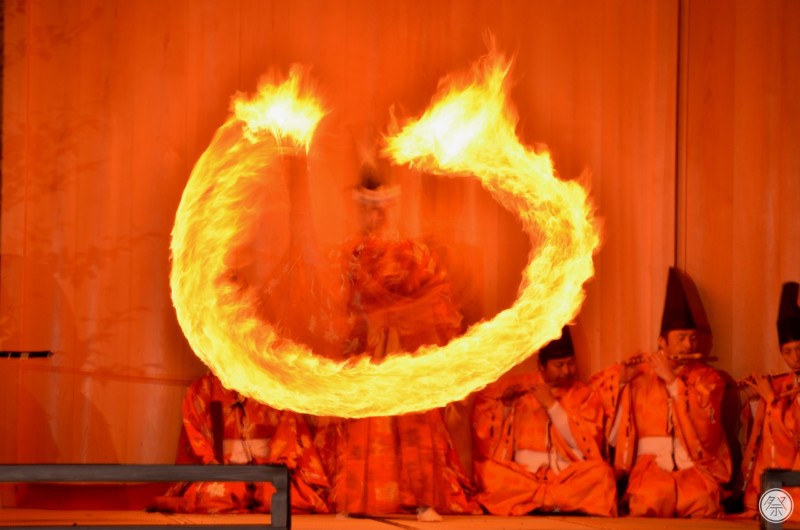 Things to do
1. Watch five arrows decide the fate of next year's crops.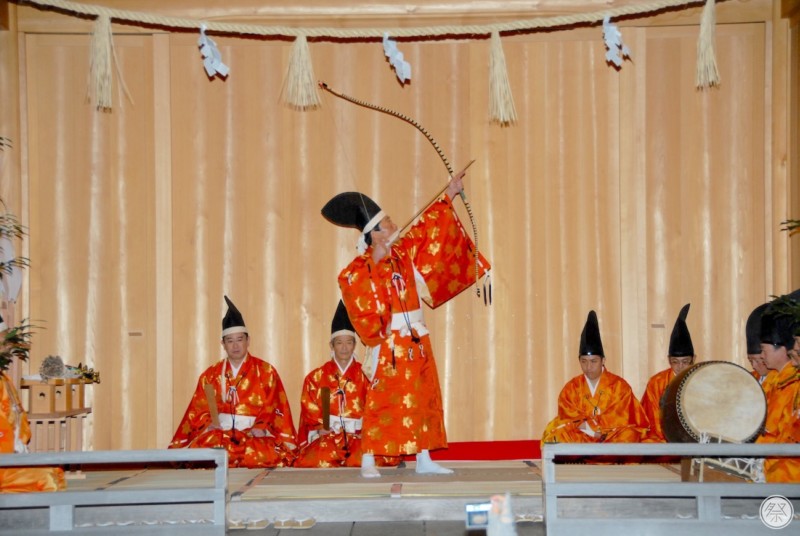 At 10:00pm on the 16th, three dances take place in one room of the shrine, performed by one shrine priest. It start with the "dance of the bow", where the dancer moves to the sound of flute and drum, holding five arrows. After the the dance, the four arrows are shot in each direction North, South, East and West, and the final arrows is shot into the shrine ceiling. It is said that when the last arrow is shot right and sticks on the mark, the following year will yield a rich harvest.
2. Slay human sins with the sword of tradition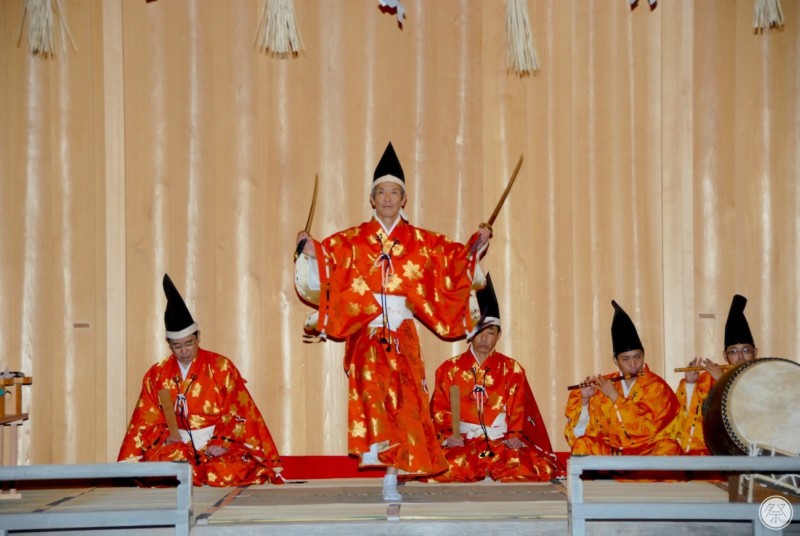 During the second "dance of the sword," a Shinto priest dances in order to soothe the earth's spirits and to suppress the demons, while holding a sword in his left hand and a bell in his right. Furthermore, by letting his bell go from his right hand and gripping the sword with both hands, the priest slays people's sins and slashes their impurities.
3. Purify yourself to the swaying firelight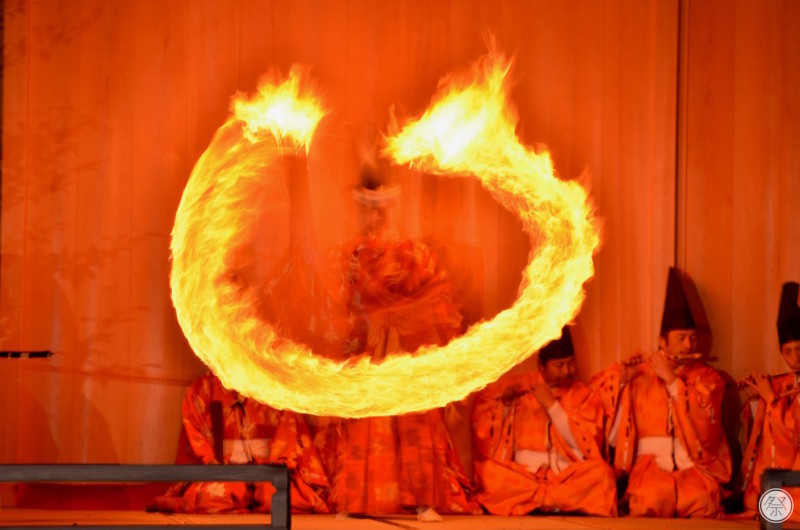 The final act of the night is the "dance of fire." All the lights in the shrine are extinguished, and a lit Taimatsu torch is brought out into the total darkness. Once the Shinto priest receives the Taimatsu in this mystic atmosphere, the sound of flute signals the beginning of the dance. Due to the vertical shaking of the torch combined with the spinning motion of the body, the flame itself appears to be dancing in the dark. Since the old days, it is said that the purifying powers of fire are stronger than that of salt or water. With the many wishes and prayers of such purification, the fire festival of Akiha comes to a closure.