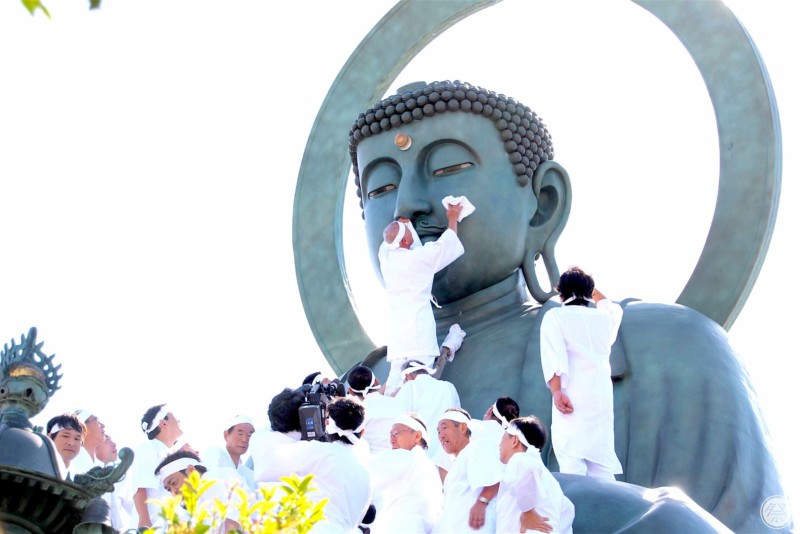 Things to do
1. Witness the giant Buddha pierce the city sky line!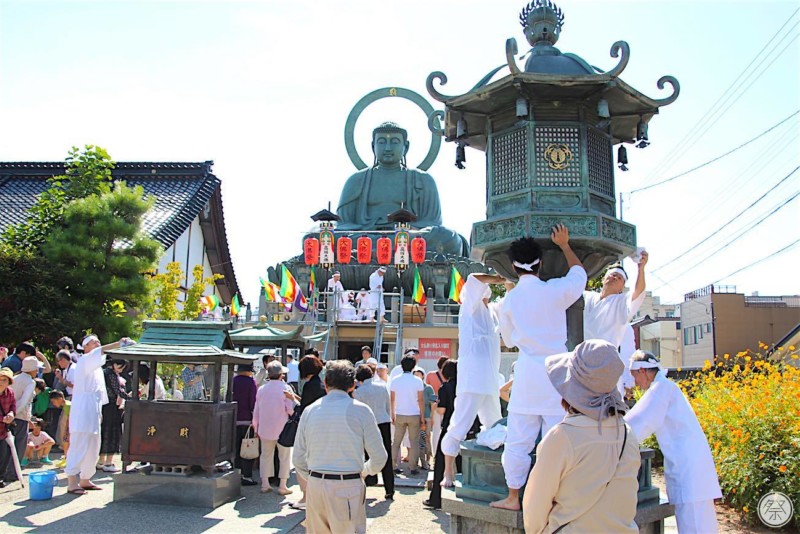 The Great Buddha of Takaoka is a seated statue of Amidanyorai (a style of statue representing the prayers for a blissful life free from suffering in this life, and a heavenly peace after death) sits inside the temple grounds of the Daibutsuji Temple residing on Mt. Hotokusan. It is one of the three Great Buddha statues of Japan following those in Nara and Kamakura.
With a height reaching 15.85 meters and a weight of 65 tons, this Buddha statue is made from the best techniques that copper cast mold sculpturing has to offer. It took three decades to build, and is loved by the whole region as a symbol of Takaoka City.
2. Paying visits to the temple is not only for the locals!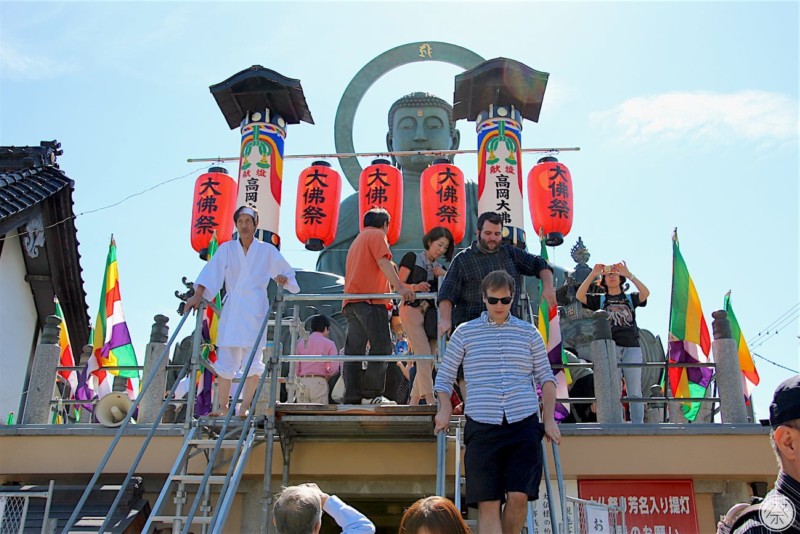 After the cleaning ritual is over, the general public is welcome to climb up the platform to give a prayer or to pay respects and appreciation just in front of Buddha's lap.
3. Enjoy the light-up after the sun goes down.
This seated statue of Amidanyorai is lit up in alternating colors at night.
You may just experience a feeling of spiritual cleansing, as the statue takes on a totally different atmosphere than it did in the day light.
4. You must try the famous Daibutsu Yaki!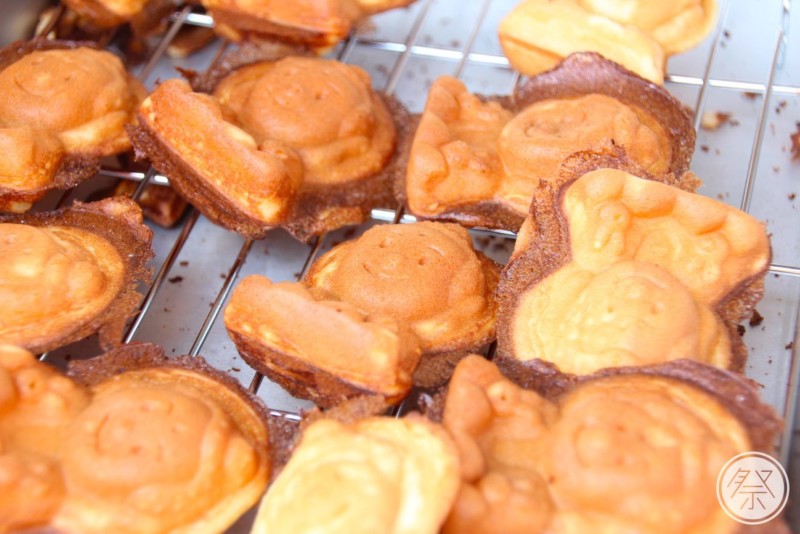 Takaoka City is known as the town of copper casting. Making full use of those special techniques, this cute edible treat is almost too easy-to-like. Take in the Daibutsu experience in a different way and enjoy this Japanese culture with your eyes and with your pallet.