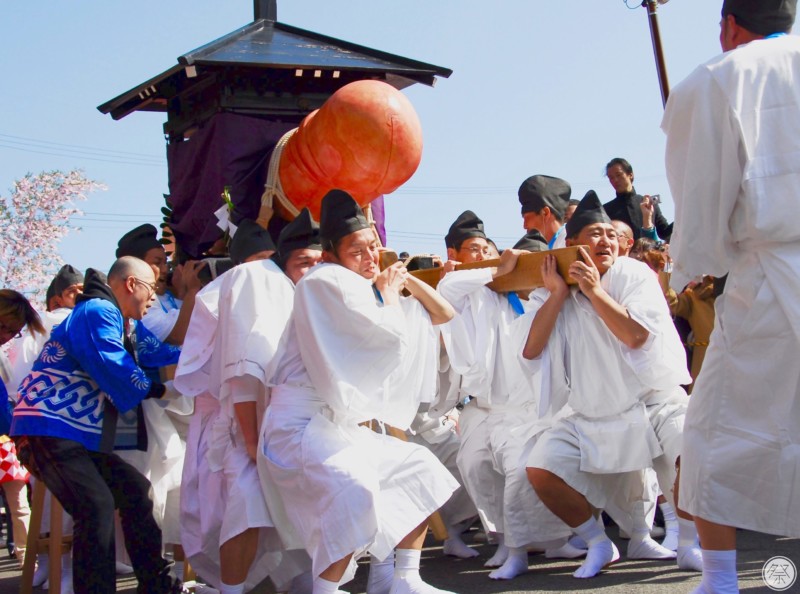 Things to do
1.Gaze upon the remarkable symbol and lose your breath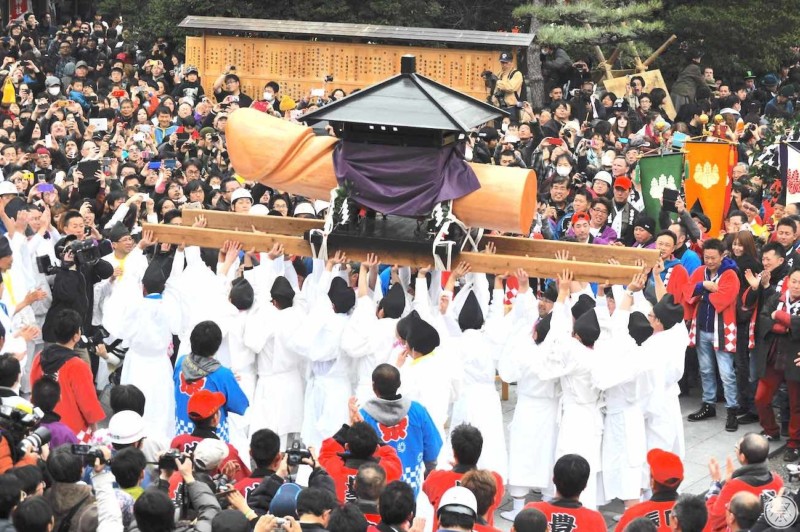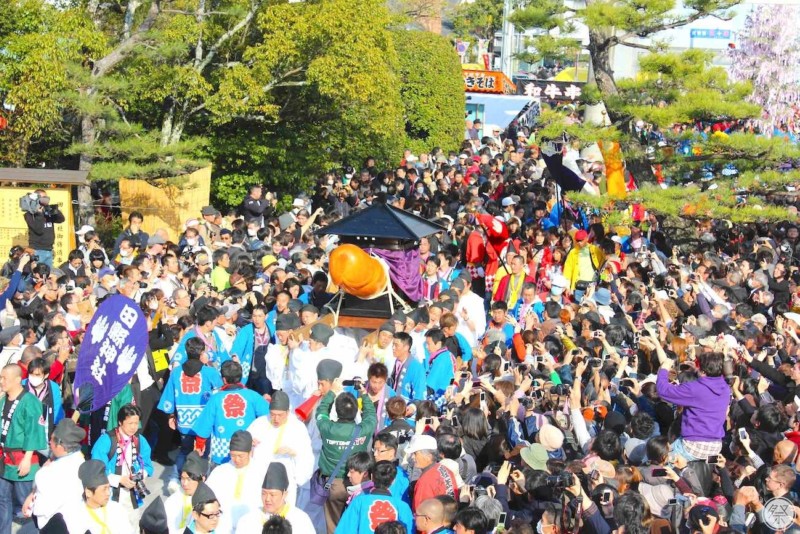 Around 2:00pm, the mikoshi (portable shrine) leaves either the Shinmei or Kumano Shrine and heads for the main hall of the Tagata Shrine. The largest phallus to appear during the festival is 60cm in diameter and 2m long and is known as "O-owasegata," which will surprise any onlooker with it's strong and sturdy presence. The festival reaches its climax around 3:30pm when the O-owasegata reaches the Tagata Shrine and service is held.
2.Take in the good fortune for the blessing that is children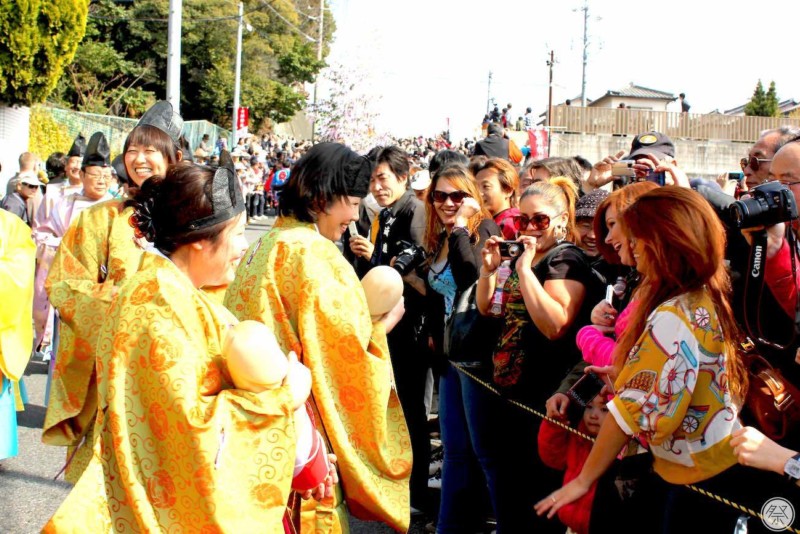 The mikoshi parade includes a group of five women wearing kimonos carrying small wooden phalluses. These women are normal citizens who have been selected for the position, and it's said that whoever touches the wooden symbol that they hold will receive good fortune regarding childbearing. Just be sure to handle with care when you do touch it, as it is a sacred object meant to be offered to the local deity.
3.Experience a heated battle as mochi pours from the sky!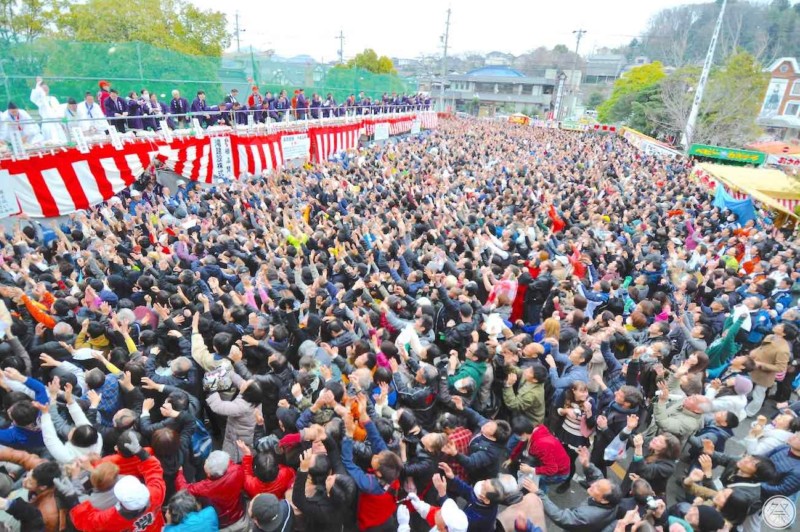 From 4:00pm, the Mochi-maki begins. A popular event in Japan, this is where loads of mochi (pounded rice treats) is thrown and scattered over crowds of people who scramble to get as much as possible. This festival's Mochi-maki is especially exciting as there is such a large crowd, so please be careful of injuries when taking part.