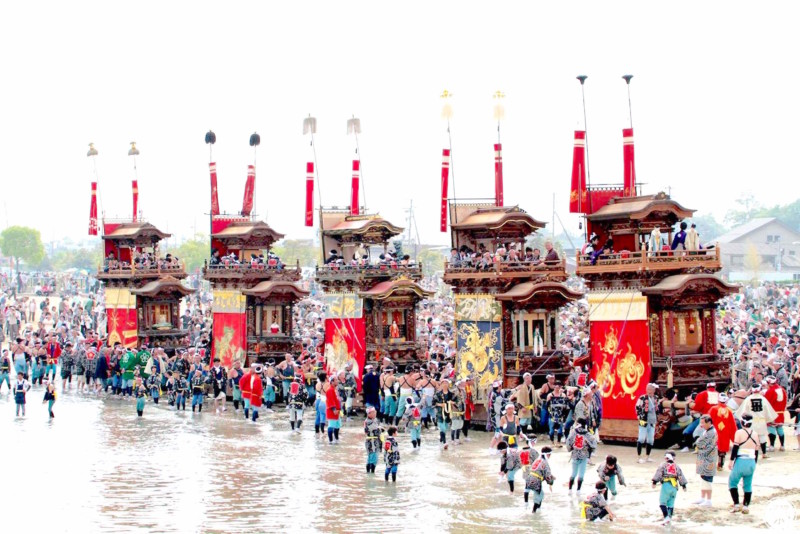 Things to do
1.Watch the descent onto the sand, the festival highlight!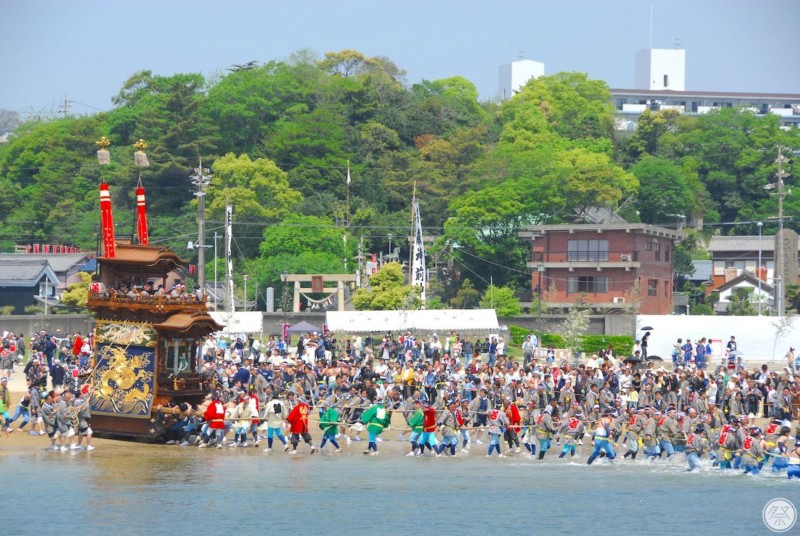 The Kaihin-hikioroshi is the part of the festival when the five floats are maneuvered down to the beach one by one. They go down the ramp in one swift descent and make their way to the water's edge. The young locals enter the water up to their knees to pull the floats along and are sprayed with the ocean mist. The carriers known as "boyaku" do their best to steer the large objects in the unstable sand. Finally, with festive flags billowing in the ocean breeze, the five floats line up in awesome display.
2.Witness the traditional tricks!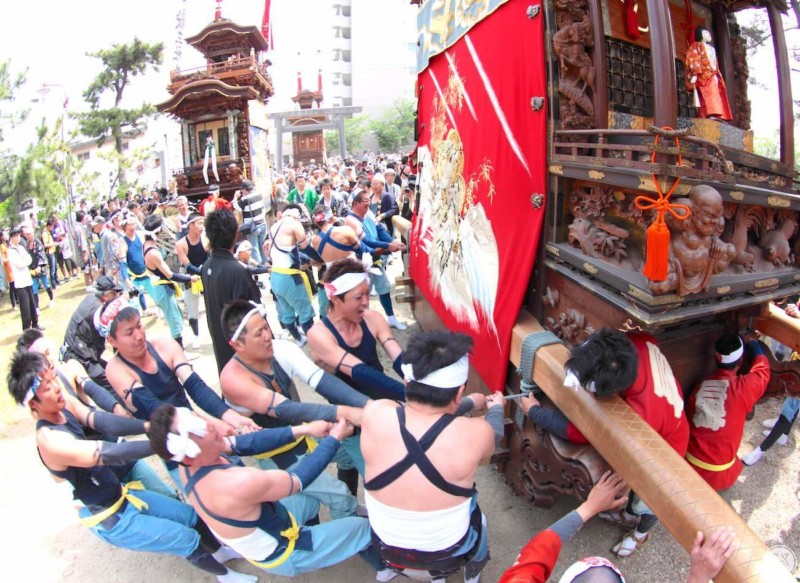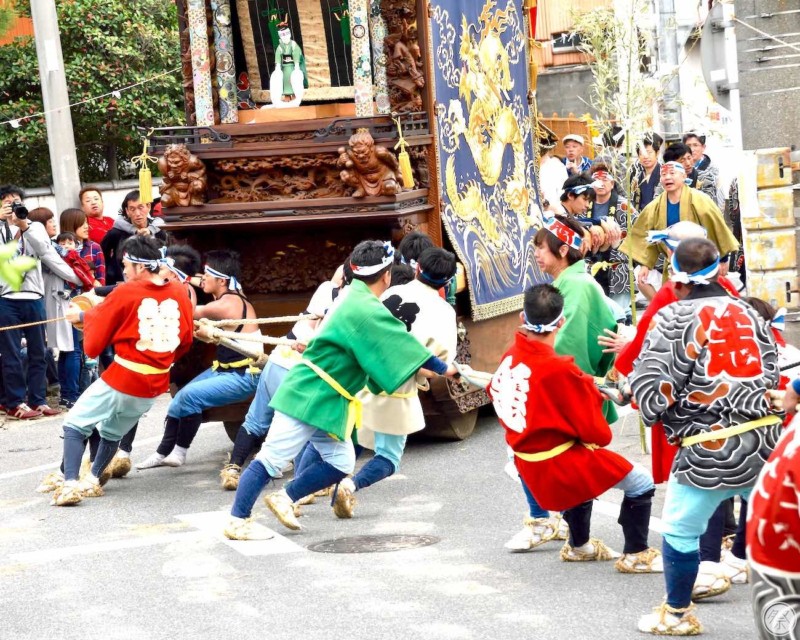 The Bojime is held before the floats enter the beach. Here, the Shimenawa rope that holds the rudder and the sole plate together is re-tied and retightened. The rope is pulled tight from four different directions as young locals make festive music to keep everyone in time.

When it's time for the float to change directions, these local men of the sea perform a traditional rope maneuver known as the "Wakateami no Hayagake."
A rope known as Wakateami is tied tight up against the hind-shaft of the float and is used in a lever-like fashion to help the float smoothly maneuver corners. You can see this cunning method being used repeatedly at the S-shaped stretch of the course known as Ogawa no Mageba.
3.Watch the climax in front of Kamizaki Shrine!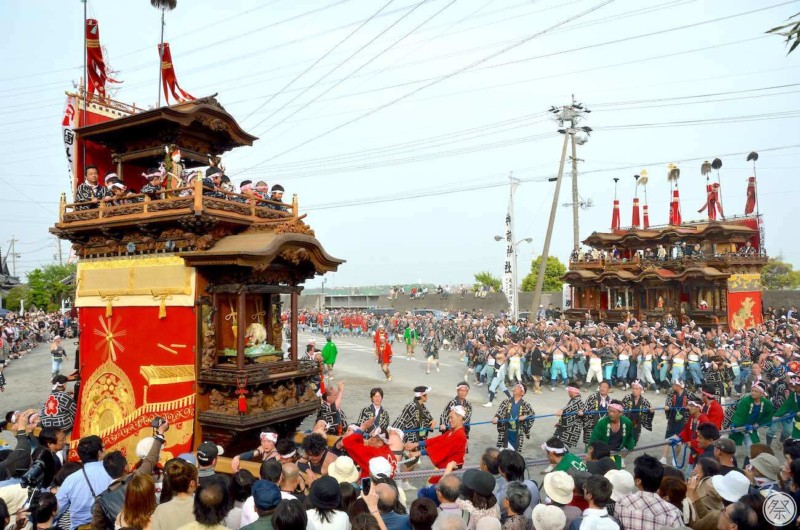 The finale of this two day long festival is the Hikimawashi held on the grounds of the Kamizaki shrine. The Floats are pulled and whisked around with force in the middle of crowds of people and then are lined up facing the shrine. At the end, the floats are joined by four more groups of local men and are pulled and spun around on end as if the festival was never meant to end.