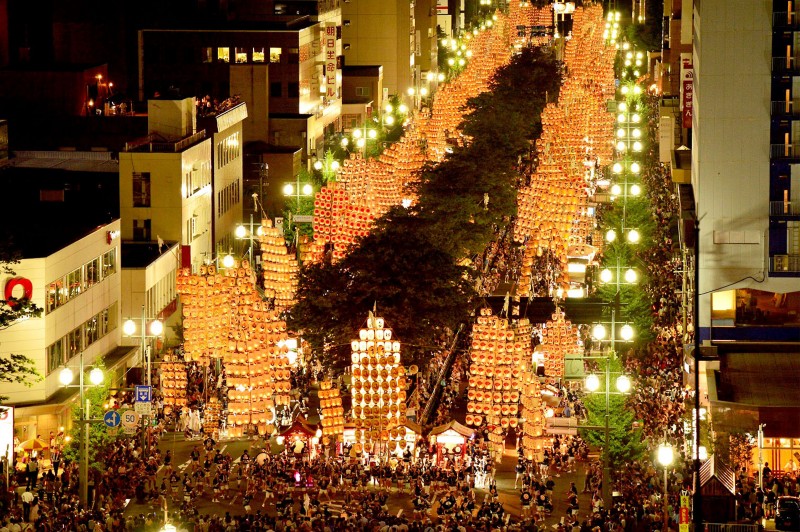 Things to do
1. Experience the subtle grace of Kanto at night.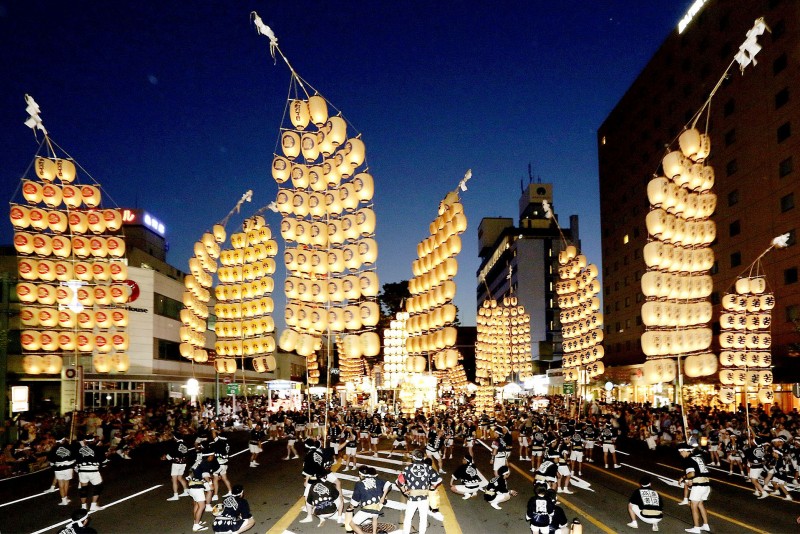 At night, the festival's main street is practically buried under 270+ bamboo poles, whose glowing lanterns create a swaying fantasy-like scenery. The lit Kanto truly resemble large glowing plants of rice. During "Interactive Time" that is held after the festival performances, you can go up close to take some rare shots and even try holding the Kanto yourself.
2. Don't miss these high level skills!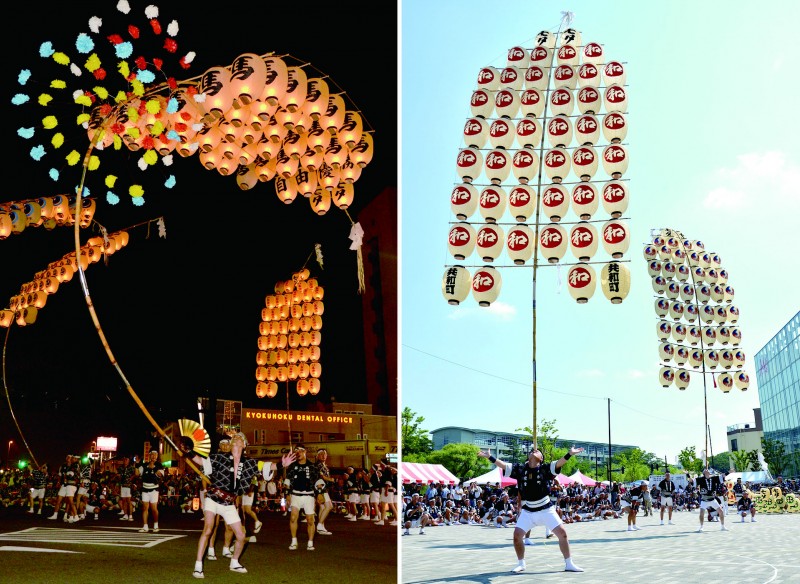 The most exciting part of the festival is when the balancer (Sashite) hits his extremely difficult tricks on the mark. He connects separate sections of bamboo called Tsugitake to raise the lanterns high and controls, at free will, the poles that seem ready to snap at any moment. At the Myogi-kai, also known as "noon-time Kanto", both the balancing acts and accompanying musicians compare their skills. A big change from the night performances, these show-offs display their miraculous feats in a close and heated match. You can even see little youngsters compete, doing tricks that put even adults to shame. Be sure to give them a big round of applause.
3. Original hand towels!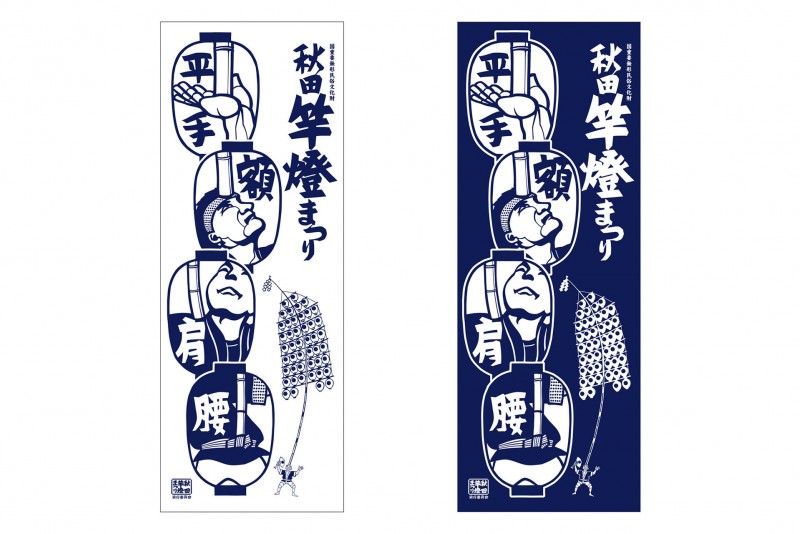 There are many official goods sold at the festival such as original T-shirts and foldable fans. The Akita Kanto Hand-towel (1000yen), that has prints showing the Kanto in action, are perfect for souvenirs with their long shape that do the tall poles justice.
4. Discover the flavor of Akita at the Kanto Food Stand Village.
You will find local Akita gourmet at the Kanto Food Stand Village held nearby the performance venue. Try an array of popular Akita delights, such as Yokote Yakisoba and Babahera ("granny spoon") Ice cream. Find your favorite taste of Akita at this village.