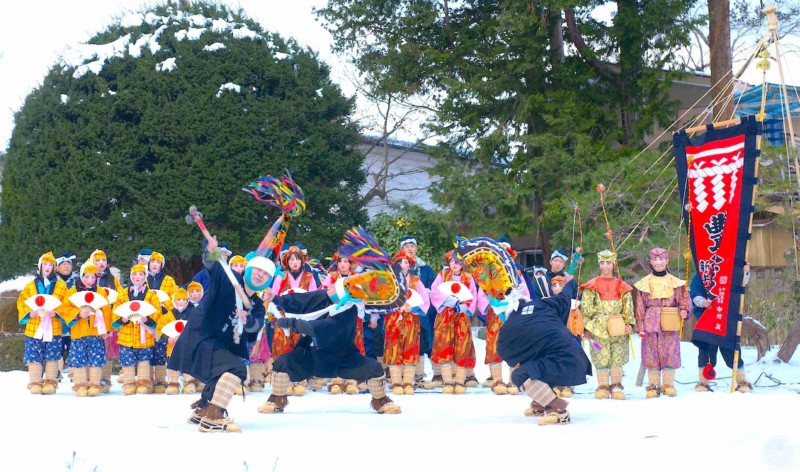 Things to do
1. Savor the traditional bold dances.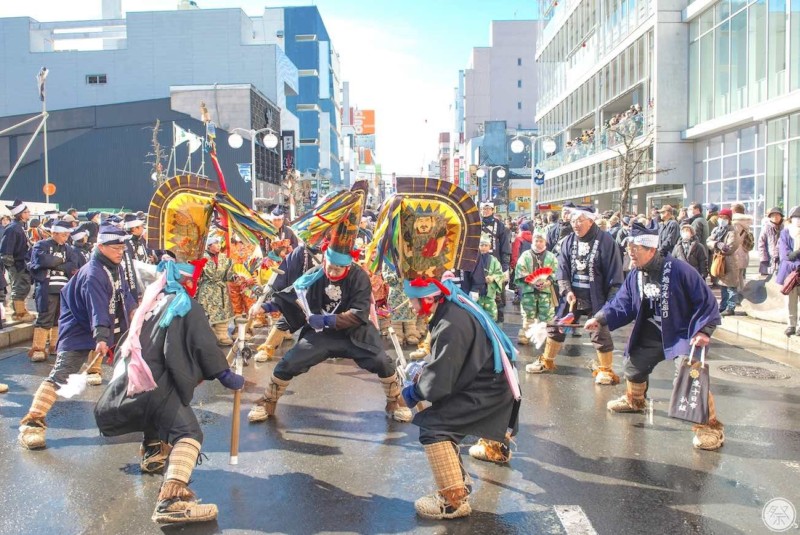 The verb for using a tool to till and flatten out ground for farming is pronounced "suru," and in this festival, suru refers to the act of dancing. The dance is a way of waking up the deities in preparation for the coming Spring, and expresses the connection of the landworkers' soul with the rice field. On the 17th, the first day of the festival, from 10:00am to 11:20am, the Tayu form a procession and walk through the streets. It is at this time that all of the Enburi teams gather in center city to "suru." It is one of the most fascinating moments of the festival.
2. Watch the child dances liven up the whole place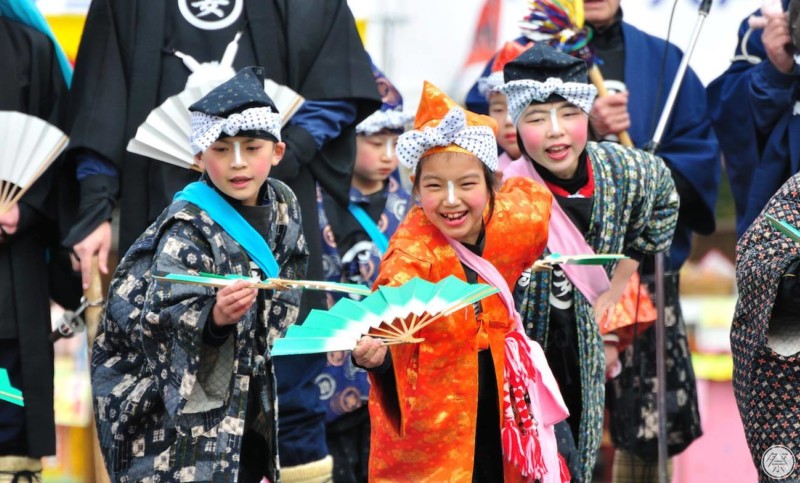 In between the performances of the Tayu, local children put on a variety of dances to entertain the onlookers. The children put in days and days of practice with adults for some dances, which bring a thriving and prosperous feel to the venue. It is hard to keep a straight face when watching the children dancing in all innocense.
3. Watch the Enburi sparkle at night
During the festival period, from 6:00pm to 8:00pm, the Kagaribi Enburi is performed every hour, three times in total, at the Shimin Hiroba (Citizens Square). The Eboshi here boast decorations of the gods of fortune, red snapper, cranes, turtles and many other good luck charms, and come in an array of bright colors such as gold, red and green. Every time the Tayu shake their heads at this night performance, the Eboshi give off a glorious sparkle that entrances viewers.
4. Witness a fantasy-like dance held on historical grounds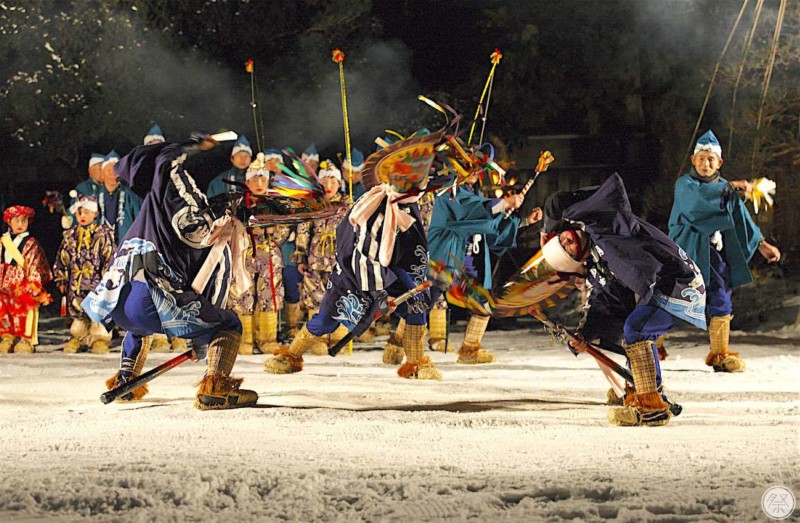 The Enburi performance known as O'enburi is shown in the garden of a historical building called Kojokaku (Reservations needed, fee: ¥2,100). This performance is the most mystical of them all. If you are interested please purchase your tickets beforehand by calling this number: 0178-41-1661.