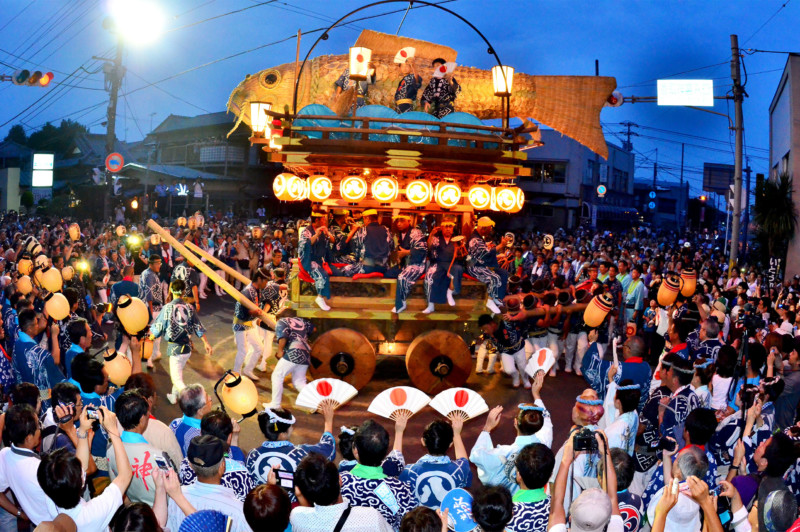 Things to do
1. The fascinating 10 floats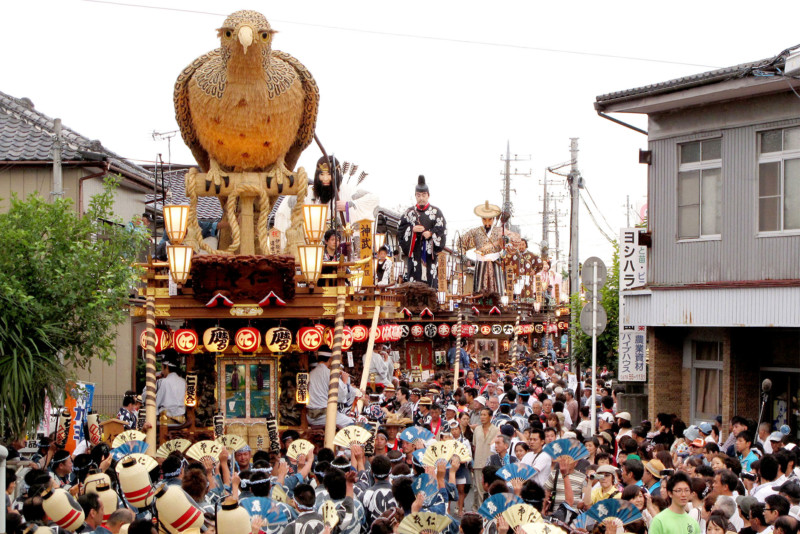 "Yasaka-jinja Gionsai" festival features the parading of a total of 10 floats. On the floats are 4m tall figures modeled after mythical and historical figures. Furthermore, the floats are decorated with fine carvings of hawks, carp, lions and dragons, fascinating the viewers.
The floats are lit up with lanterns at night. The lanterns reflected on Ono river at night brings out a fantasy-like atmosphere.
2. The "Sawara-bayashi" chanting excites the festival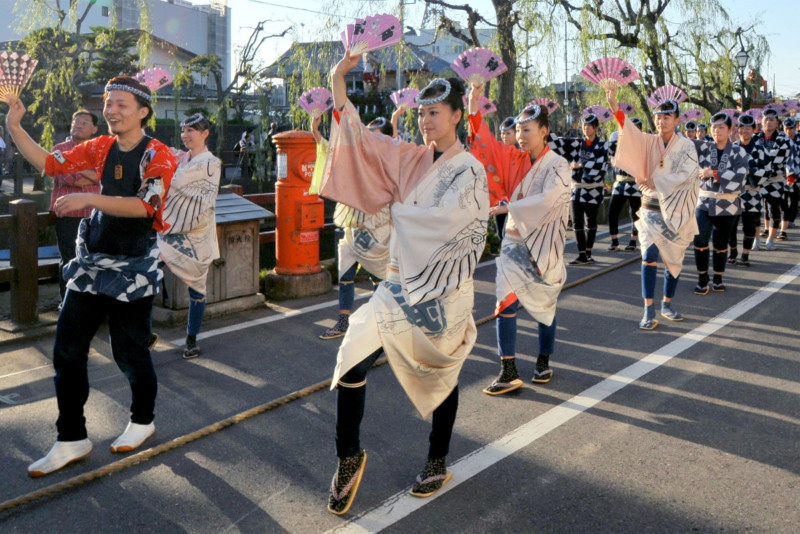 The festival chant of the Grand Festival of Sawara is known as the "Sawara-bayashi". It is one of the three major festival chants of Japan, passed down since 300 years ago. There are over 40 songs, and are sung according to the moves and atmosphere of the floats, exciting the festival. The hand-dances danced to the chanting is beautiful too, fascinating the audience.
3. The exciting parade of floats!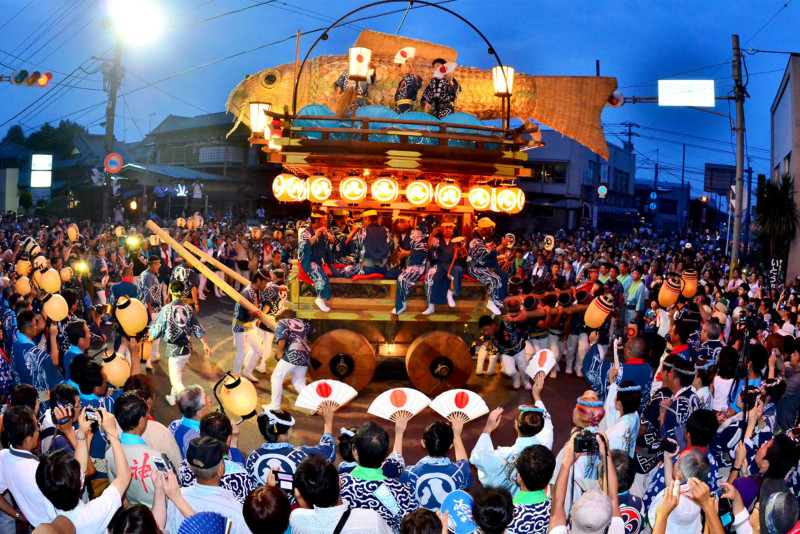 The "no-noji mawashi" maneuver spins the float with its wheels on the right as its axis, making a swirl similar to the shape of "の". If the float is pulled even slightly off balance, it will lose its orientation. They are maneuvered with fine precision without displacing its axis. The bold yet delicate pulling of the floats is a must see.