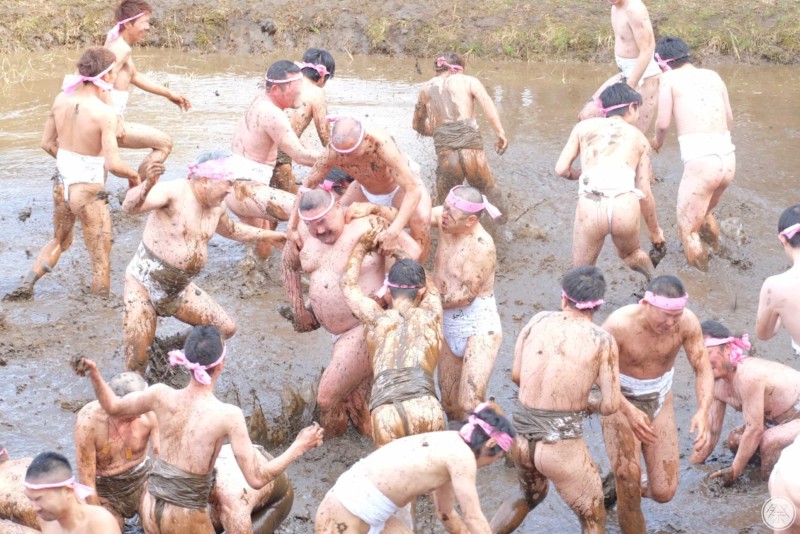 Things to do
1. The human-horse cavalry mud-fight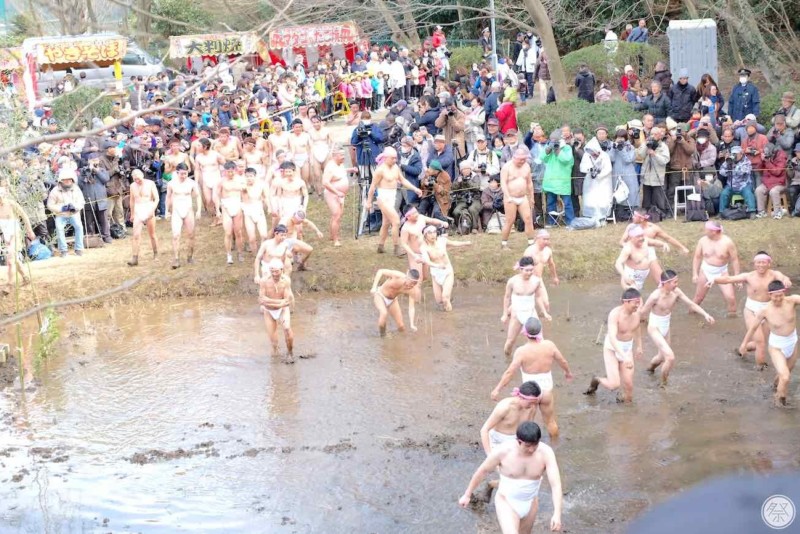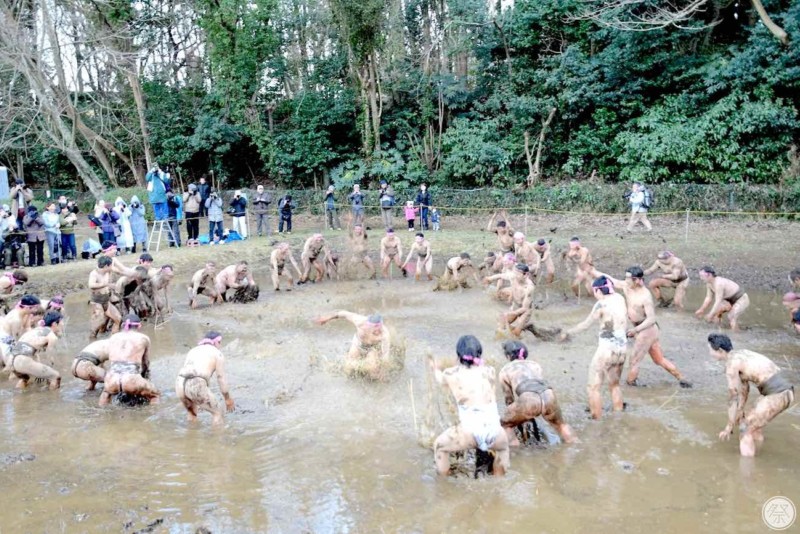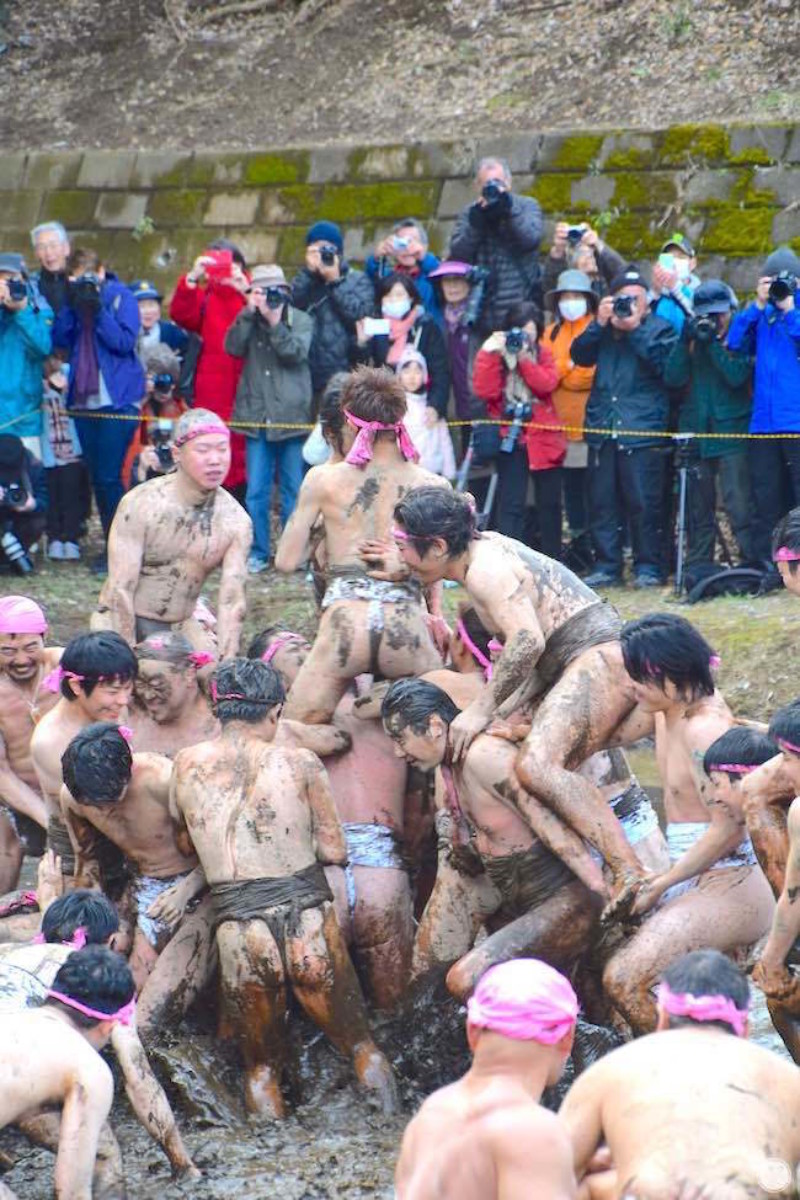 Highlighting the festival is this human-horse cavalry battle. Three men huddle-up to be the "horse" ridden by a "jockey" mounted on top. Then two of these units ram into each other in a cavalry style battle. The units of men are taken down instantly as they sink into the muddy fields, soon turning the scene into a mud-fight, where everybody's throwing against each other regardless of sides. At the end of the three-round cavalry battle, everybody becomes covered in mud from head to toe, that nobody's even able to recognize each other's faces.
Cheer them on as the men rampage through the mud!
2. Infant ceremony—an exorcising ceremony in the sacred muddy field!
Infants under the age of one are carried by the men in fundoshi underwear and smeared with mud from the sacred rice field, as a ritual of exorcism. Infants come wearing special garments for this special day. Observe the ritual held in order to wish for the healthy growth of the area's children.