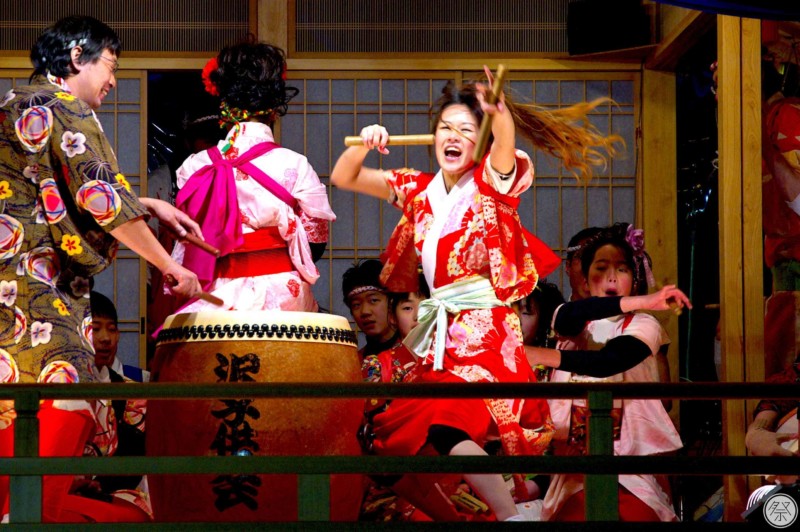 Things to do
1.Listen to the unique sounds of the Ohayashi!
Visitors can witness humorous Ukidaiko drumming to the sound of flutes, shamisen, gongs and the song "Cho yo, Hana yo" all played atop 12 large tower-like structures known as "yagura" that are built in different locations throughout the city. Although the energetic Ohayashi played by adults is quite the sight, you won't want to miss the adorable children Ohayashi. Enjoy a day filled with unique rhythmic sounds echoing throughout Katsuyama.
2.Check out the improvised Tsukurimono crafts!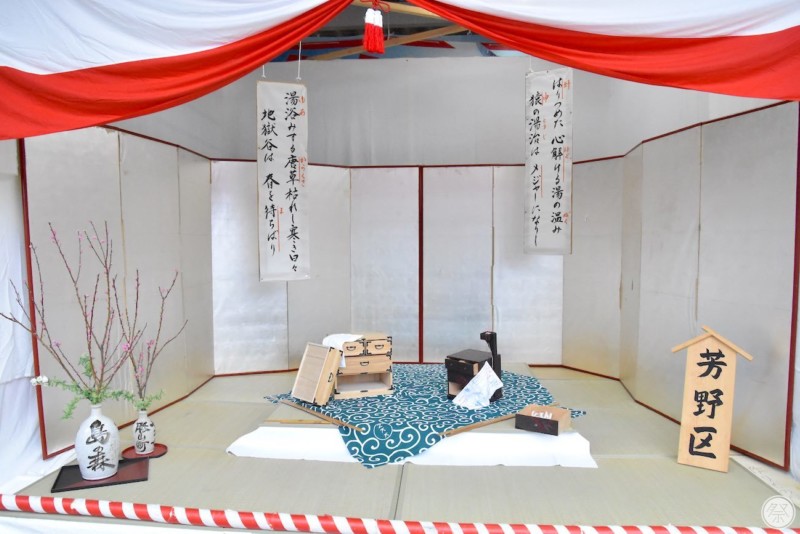 A very popular part of the Katsuyama Sagicho Festival is the original "Tsukurimono," or crafts, that each neighborhood makes annually. Using everyday objects—things like cleaning items, carpentry and agricultural tools, shoes, you name it—locals improvise on the spot to create pieces of art related to the zodiac sign of that year. Most often one art piece is made up of one type of material. Come check out these simple Tsukurimono full of creativity.
3.You must see the impressive Dondo-yaki paint the night sky!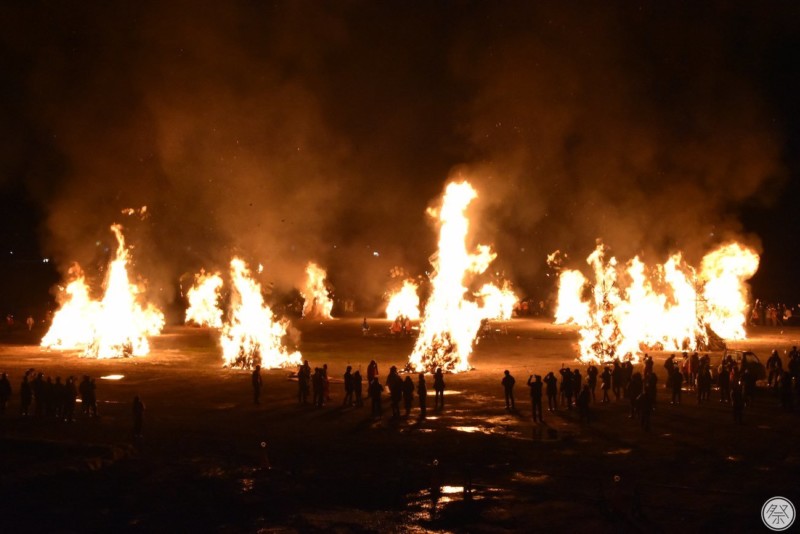 From 9:00pm on the second day of the festival, 14 shintai (sacred objects) are lit at the same time with a sacred flame for the Dondo-yaki ceremony. The Dondo-yaki is a ritual where locals see off their deity as it rises to the heavens from the burning shintai. The 14 sacred objects made from pine and bamboo make for a truly spectacular sight as they light up the night sky. You will not want to miss the impressive Dondo-yaki finale.