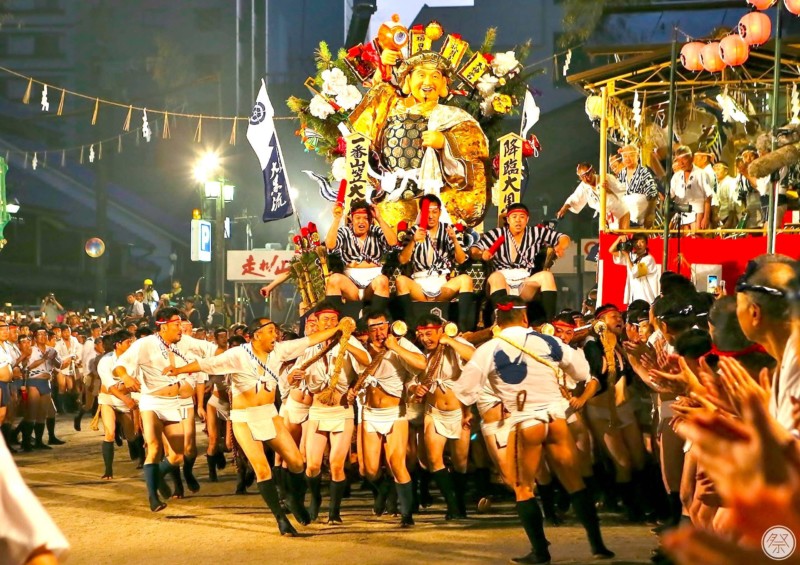 Things to do
1. Don't miss the Shudan Yama Mise on the 13th either!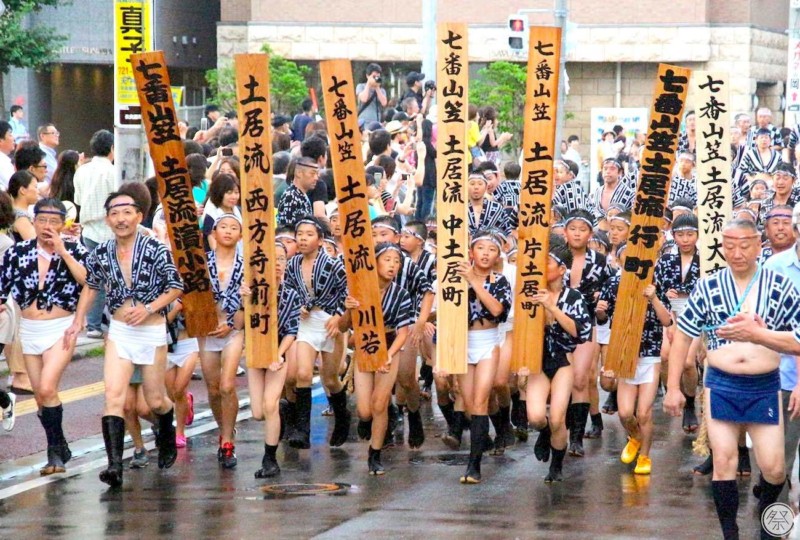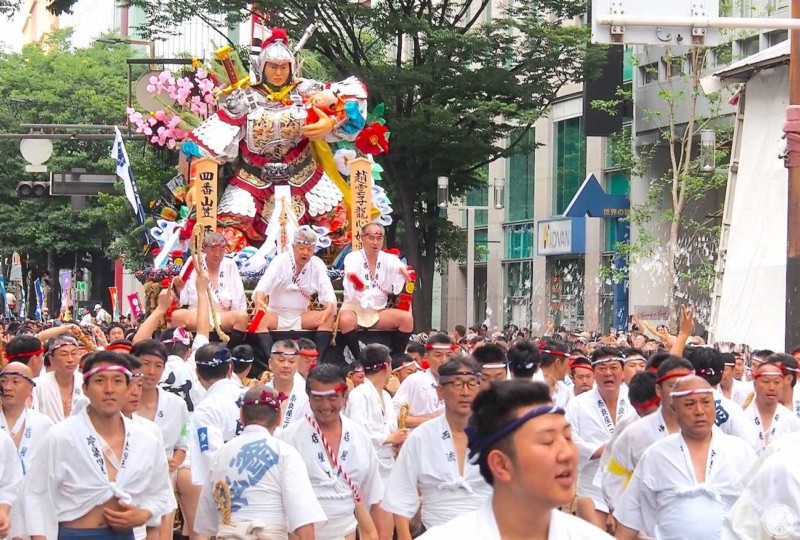 The only time that the Hiki Yamakasa make it over to center city Fukuoka is on the 13th for the Shudan Yama Mise, or "group showing". Just as the name describes, all seven of the neighborhoods festival teams from Hakata assemble in front of the Fukuoka City Hall. Only the renown veterans of Fukuoka take the stage. Floods of people gather for the Shudan Yama Mise from 3:30pm. The entire road of Meiji Doori becomes engulfed by people, so be sure to get seats quickly.
2. Feel the momentum and passion of the Oi Yamakasa climax!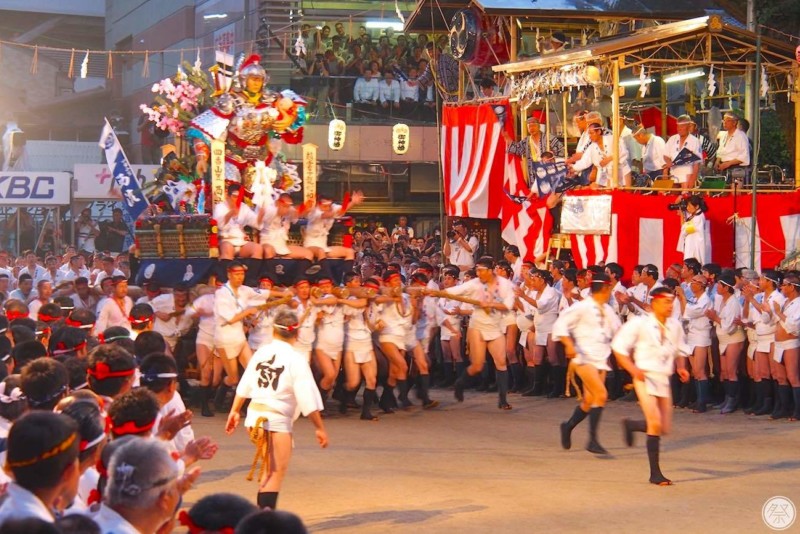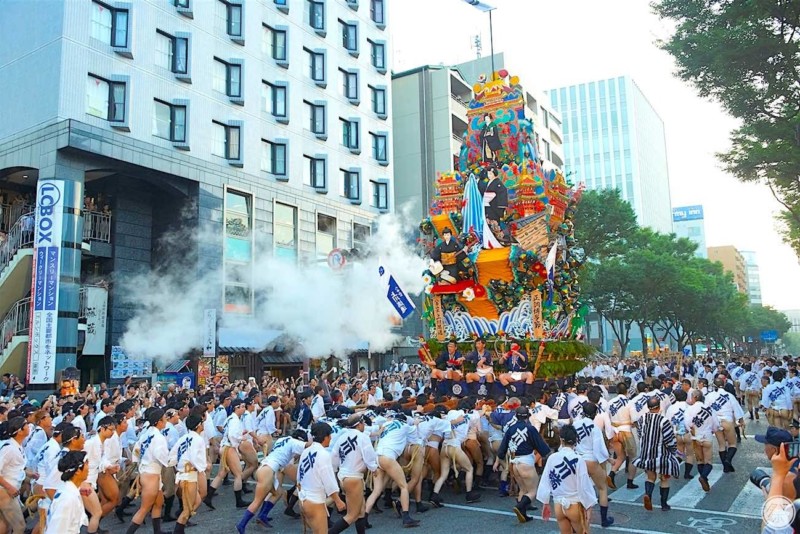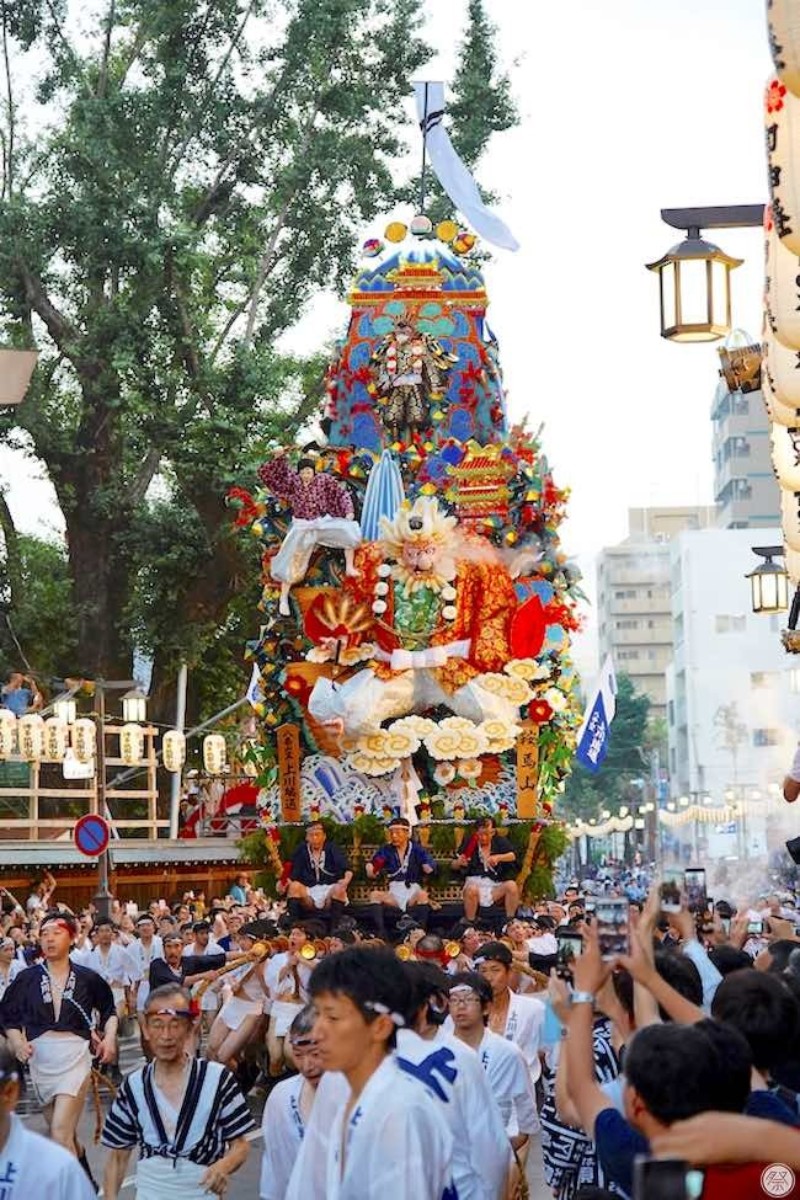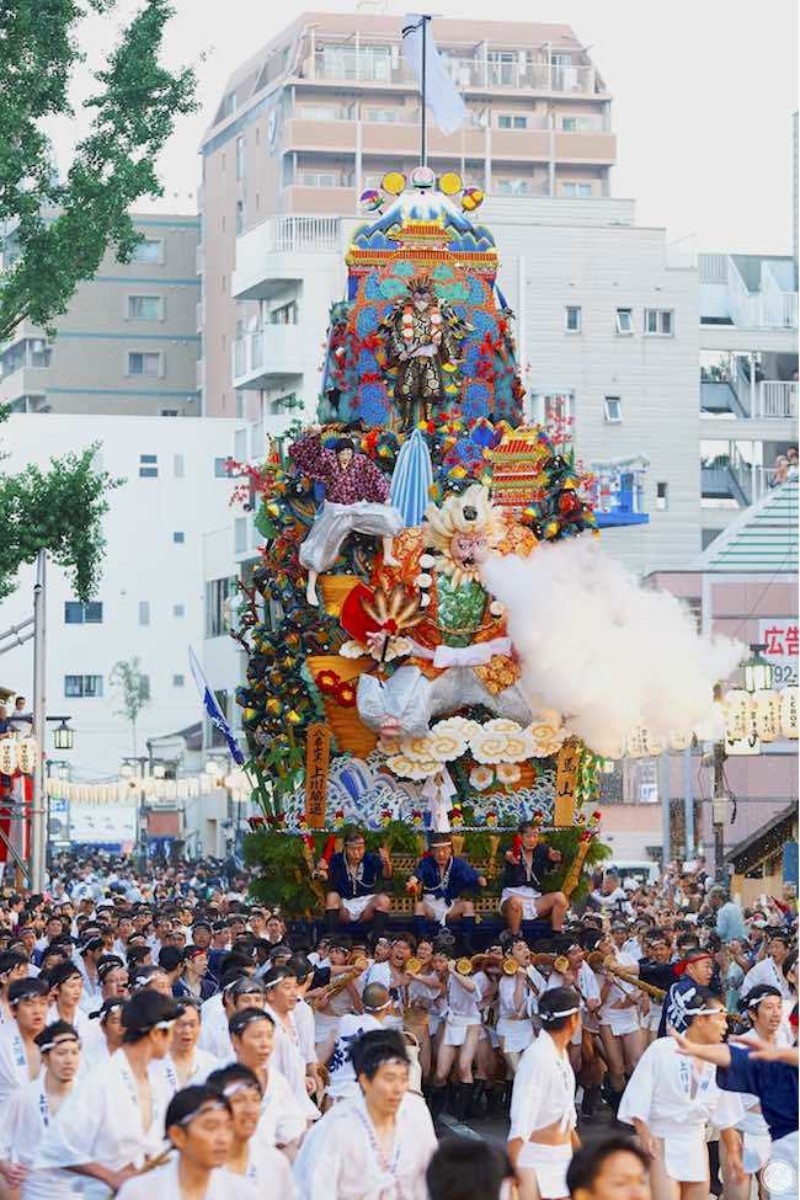 The Oi Yamakasa floats go into action early morning on the 15th, one by one, they are driven one by one into the Kushida Shrine grounds and out onto a 5km course upon exit. This dash through the shrine grounds is called the "Kushida Iri", and each team competes to see who can run the approx. 112m stretch the fastest. There are seating stands (a fee is charged) that surround this area from which viewers let out cheers of joy for the teams with good times, and sighs for those who finish a bit too slow. You will definitely not want to miss this climax.
3. Get a good look of the Kazari Yamakasa!
The decorative Kazari Yamakasa are displayed in 14 different locations in town from July 1st to the 15th, until midnight. They each showcase brilliantly made dolls crafted by local masters. The front side of the float, or Omote, often depicts war historical war scenes, while the backside, or Miokuri, often feature nursery tales or TV/anime related material.
They cost quite a bit to make, as they are rebuilt anew every year, however, thanks to that, you are able to really feel the spirit of the Hakata locals who seem to think that "anything is possible", if it's for the Yamakasa.