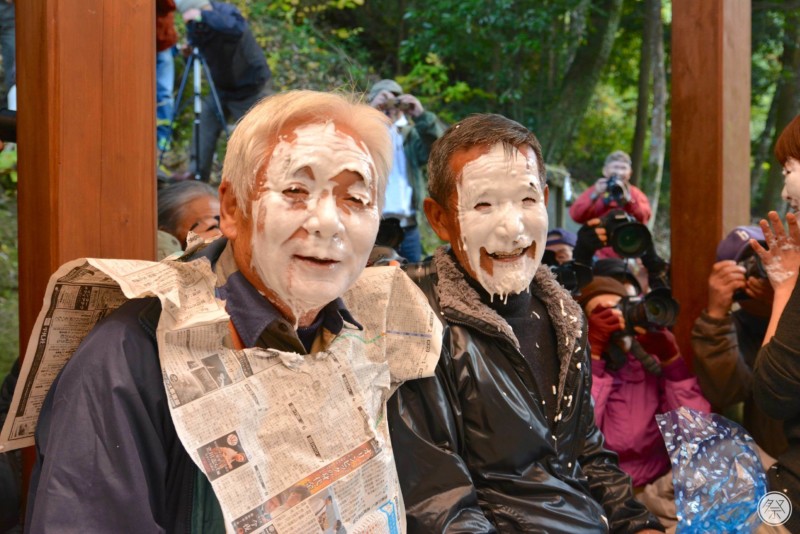 Things to do
1. Witness the over 400 year-old solemn ritual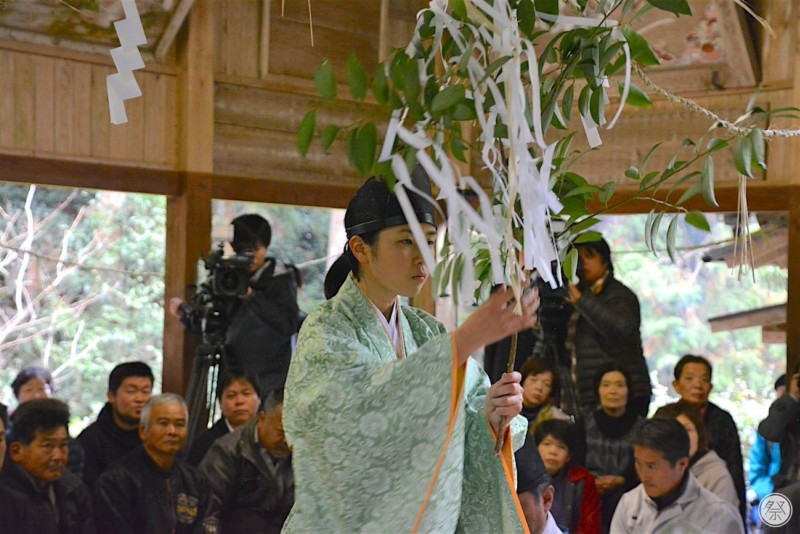 Surrounded by the beautiful nature of Hakioyama, the Oyamazumi Shrine's top priest performs a ritual thanking the local deity for nature's blessings. Don't miss it, and don't forget to wear warm clothes.
2. Read the fortune of the coming year with the Oshiroi!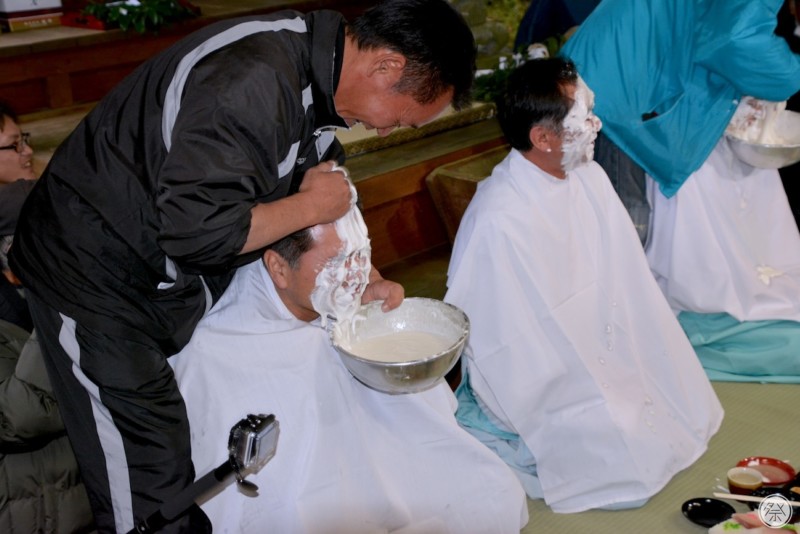 Festival-goers also have the chance to smear the Oshiroi paste on their faces. They say the more that clings on to your face, the better the harvest of next year. Not only is said to bring good fortune to your private life the coming year as well, but those who participate each year are said to live long lives with beautiful moisturized skin.