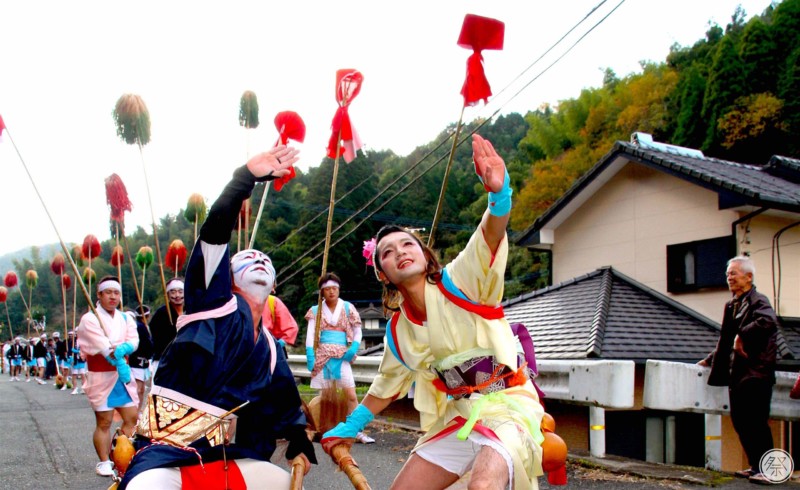 Things to do
1. Watch the costume parade head to the shrine!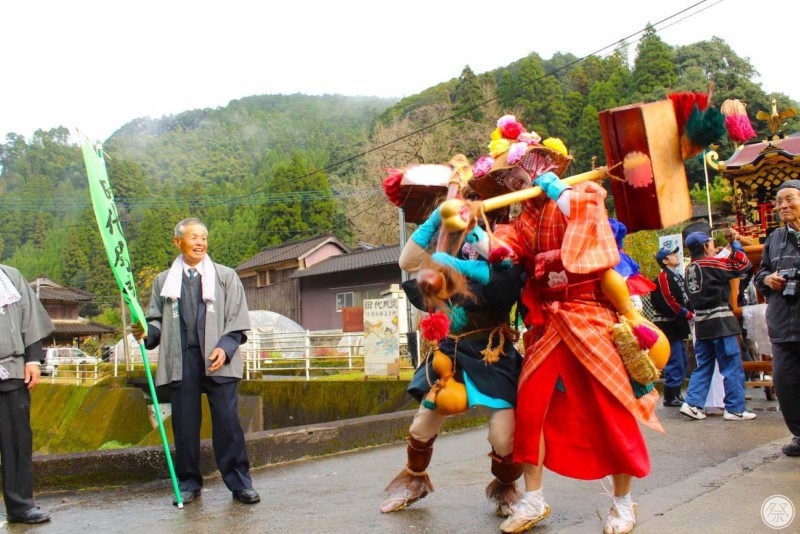 In "Tashiro-no Furyu," men dress up in disguise and dance their way to Hachiryu Shrine. The procession of approximately 50 includes those in drag as well as others wearing comical makeup, and are a fun bunch just to even look at.
Please pay attention to the two clowns leading the parade as man and woman. Viewers cannot help but giggle, for this traditional dance and chanting passed down through generations actually comes with explicit sexual content!
The clowns sometimes share Sake with the viewers as well, poured from a Hyotan (a gourd: traditionally used for storing liquid) tied to his waist. Try getting a drink when the opportunity arrives.
2. Watch 4m tall spears flying through the air!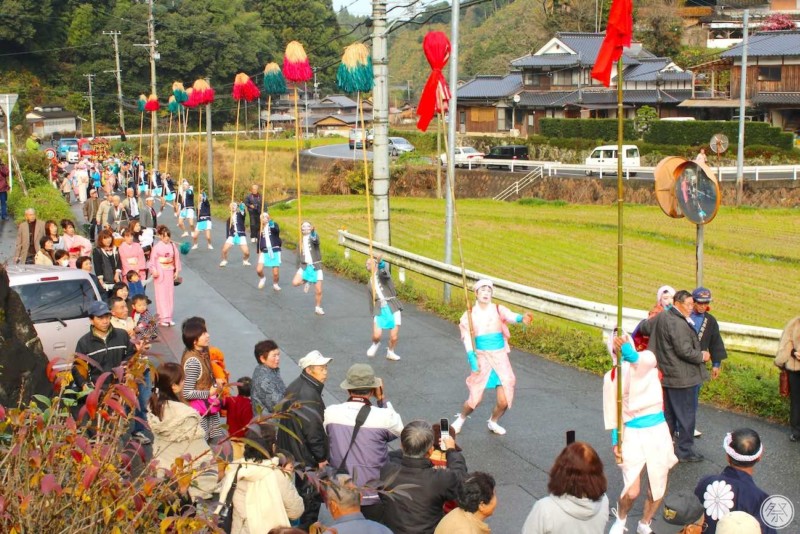 During the costume parade, men exchange their Keyari (4m long spears with their tips decorated with fluffy balls) to the sounds of energetic calls by tossing them to each other in unison. The sight of them throwing the Keyari back and forth in perfect timing without knocking them over resembles a circus show. Don't miss this spectacle under winter skies.
3. Enjoy the energetic dance with Taiko drums, performed as gifts to the gods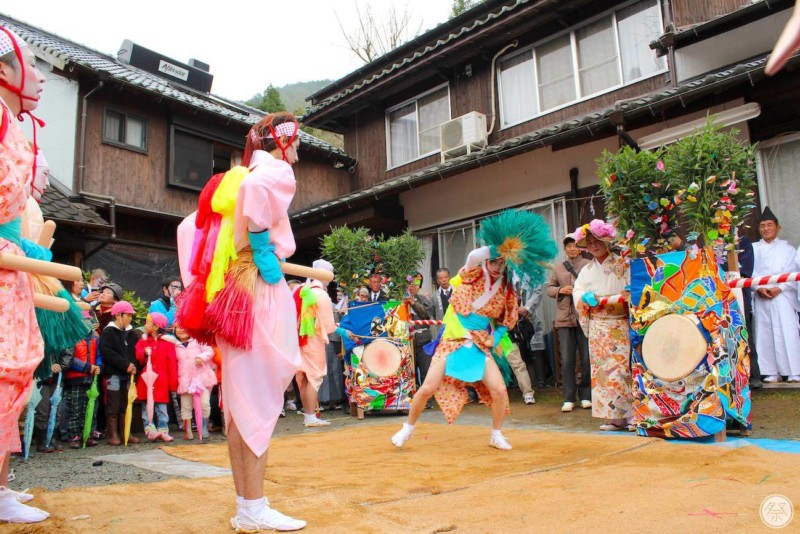 The seriousness seen in the powerful dance of the Taiko drummers comes as quite a contrast to the cheerful atmosphere of the costume parade. The drummers strike their drums with powerful steps while swinging their ornamental headgear called "Shaguma".
Please witness this energetic Mai (dance) performed holding drum sticks with tassels attached on their ends. The intense energy level required for the vigorous performance—rotated among a few men—leaves the performers breathing heavily with their shoulders.