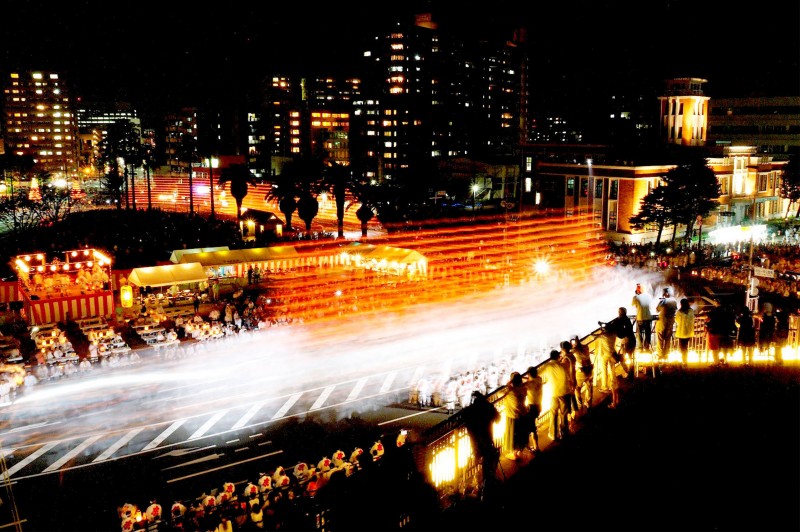 Things to do
1. Watch the gathering of the 8 Yamagasa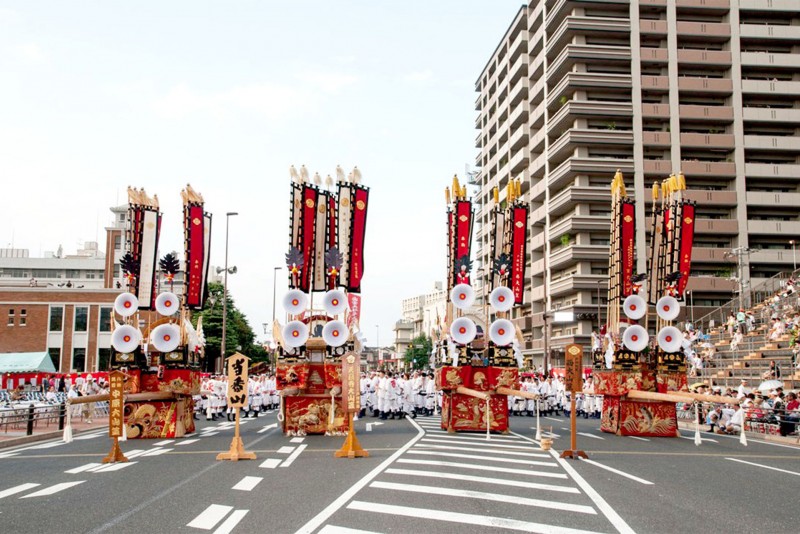 The most exciting part of the festival is during the Tobata Gion Oyamagasa Competition held in front of the Tobata Kuyakusho in the late afternoon. Four giant floats, meet up with four "young" floats carried by middle school students from various neighborhoods, which is a worthy sight to see on its own. The climax involves a free for all team pursuit of lantern floats where you can really get a taste of the lavish and powerful yamagasa in progression.
2. Witness the morph from flags to lanterns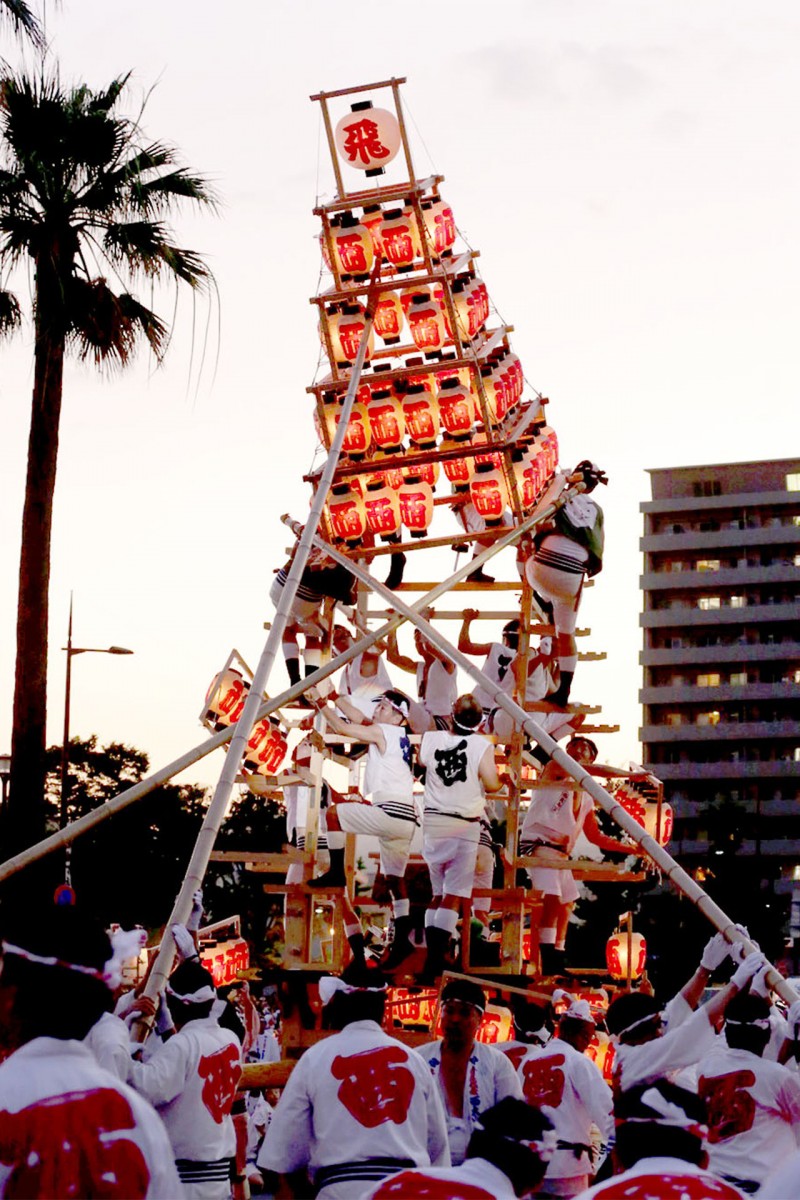 You must see the Godan-age, the moment when the 8 floats gather and morph from "nobori yamagasa"into "chochin yamagasa". Every single decoration is taken off and replaced with 309 lanterns, on twelve steps, reaching 10m in height and weighing 2.5t, to become a giant glowing pyramid. And this all happens within 3 minutes after the signal is given. The moment it is complete, the audience erupts in applause.
Pay attention to the polished teamwork that makes this precise and speedy change possible.
3. The fantasy-like pyramid of lights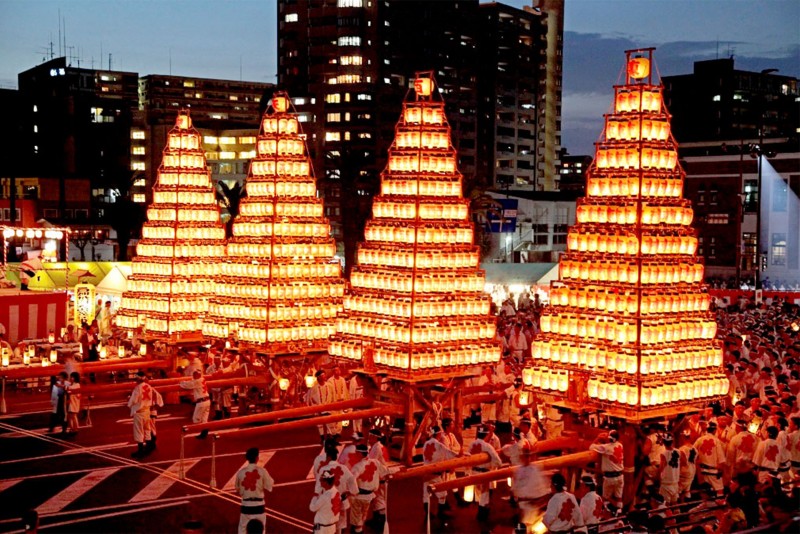 The lantern float that parades at night after the Godan-age, is called "Chochinyama" the nickname of this festival.
The soft glow of a single lantern becomes overwhelming when alongside 299 others, possessing the impression of a single massive flame. Witness the dynamic chochin yamagasa, and get a good taste of the fantastic and original atmosphere of the festival.