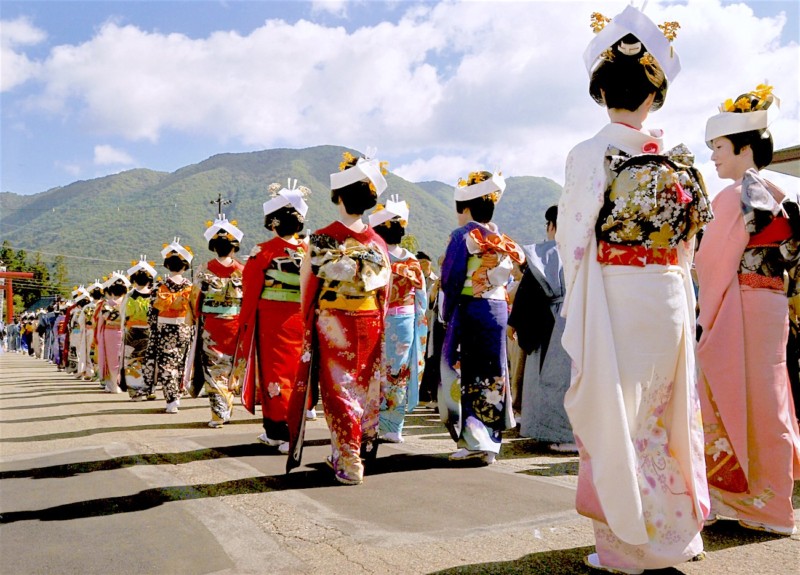 Things to do
1. Witness the elegant brides march.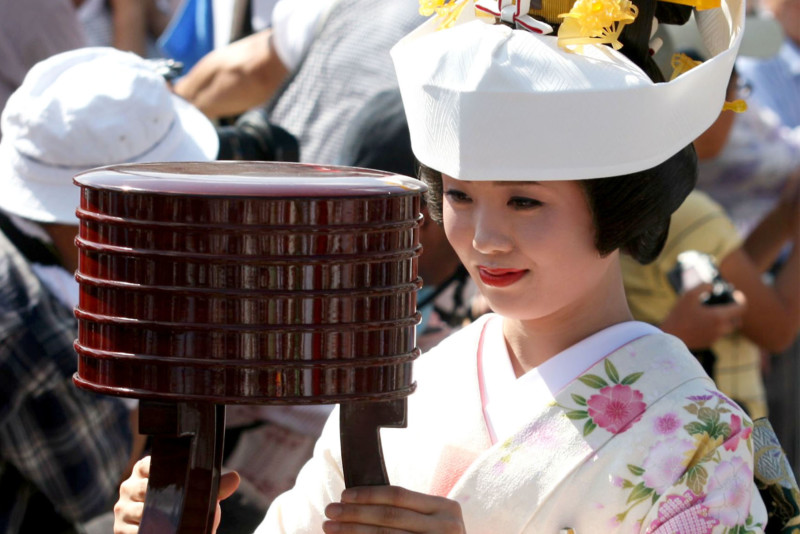 At around 8 a.m. on the second day (23rd), the Nanahokai march hits the road. This is a sacred ceremony where men in kamishimo and woven sandals (zōri), and women in bridal kimono, march to the shrine with their offerings put inside seven "Hokai" containers. The women—consisting of 30 or so brides—are known exceptionally as being the "fanciest bridal march in Japan", attracting many photographers attempting to capture their elegant beauty.

Rumors say that if you join this march, the chances of your marriage increases!
2. Children play Kabuki!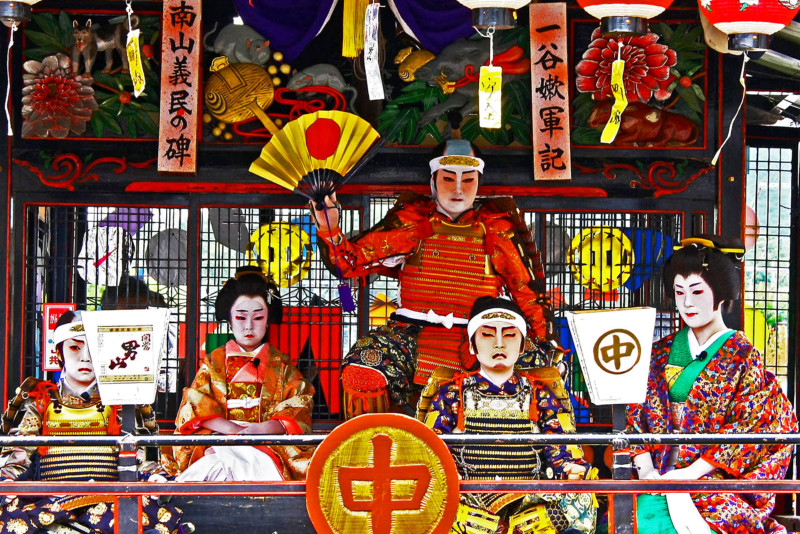 Local children perform kabuki on yatai (mobile stages)! It is a form of kabuki theatre rarely seen in other parts of Japan. Originating in the late Edo period, it was performed up until the early Meiji period before it ceased for some time. It was revived, however, in 1994 after a hiatus of about 120 years! Since then, the children not only perform on the yatai, but all over and outside of their
prefecture as well.
3. Experience the thrilling maneuvers of the yatai pulling men!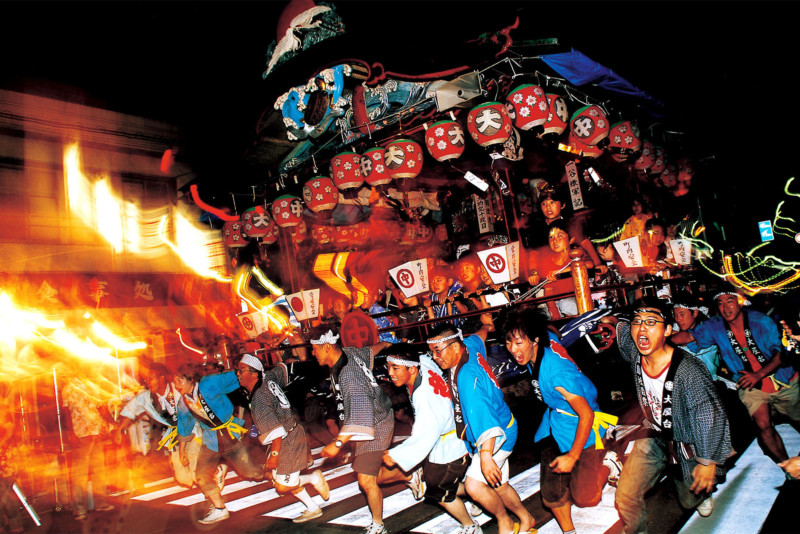 On the mobile yatai sits the stage where children perform kabuki, and is pulled with them still on-board. In addition, each district has four big yatai's that they pull around in a competitive manner known as "kenkayatai", maneuvering them in ways they almost collide into each other. Witnessing the large stages pulled by men, stopped inches away from crashing, is a thrilling sight to see. (please do be careful while watching from a close distance)