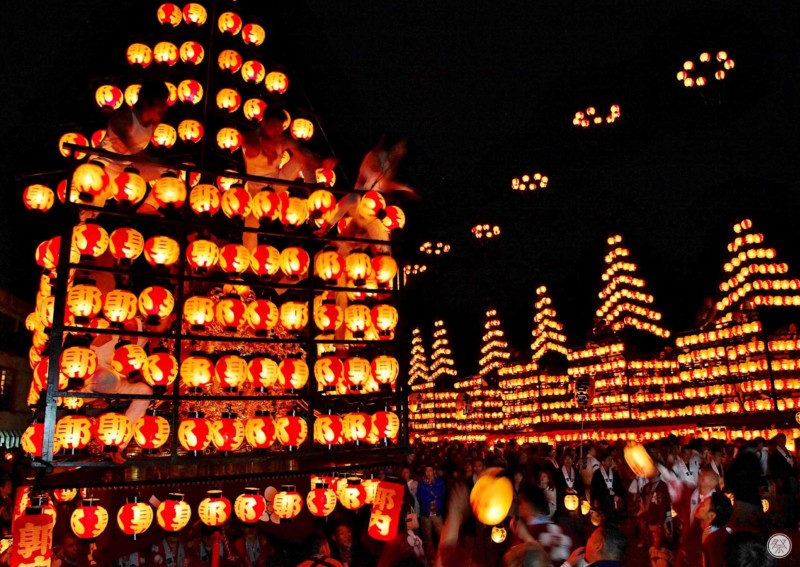 Things to do
1. Witness the divine spirit transfer into the lanterns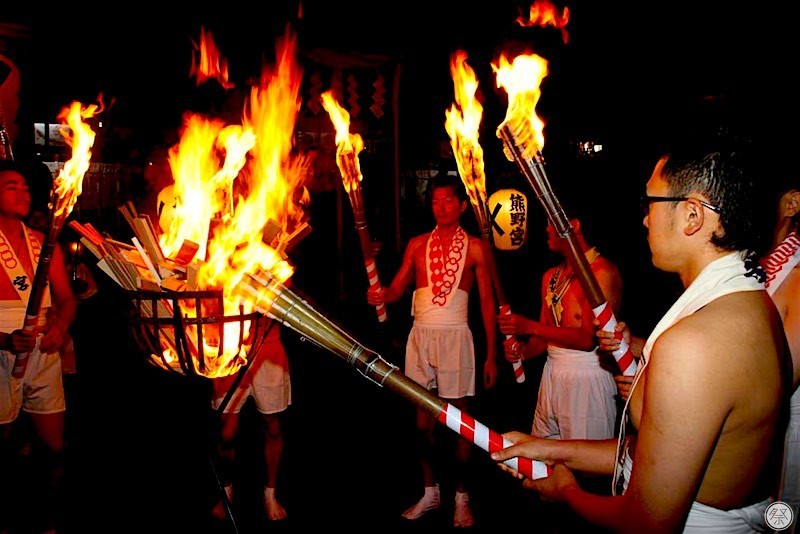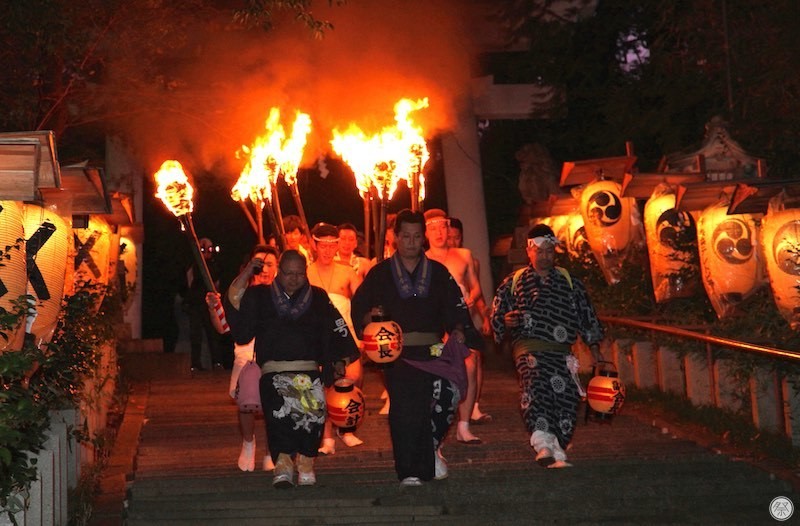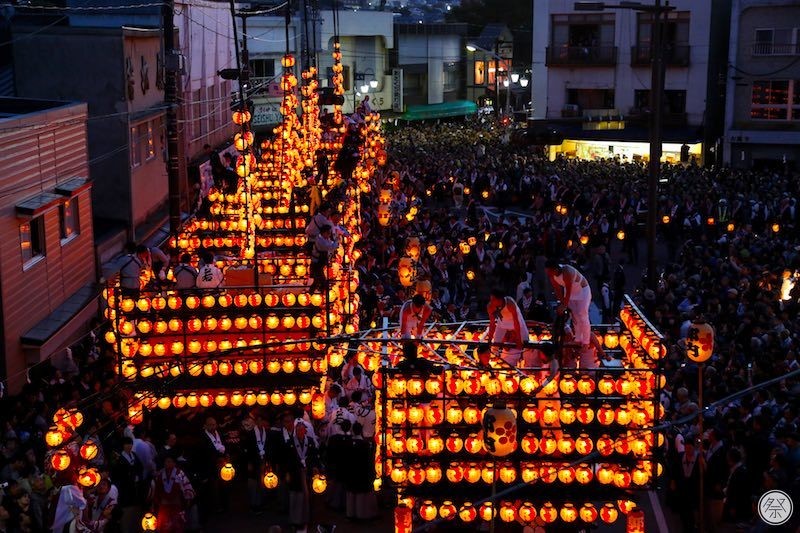 The highlight of the Eve (Yoi) Festival held on the 4th, is the departure ceremony of the Taikodai that begins around 5:00 in the evening. You must witness the Goshinkasai, or sacred flame ceremony, held at the Nihonmatsu Shrine as a part of the Eve Festival.
2. Watch the local men skillfully maneuver the massive floats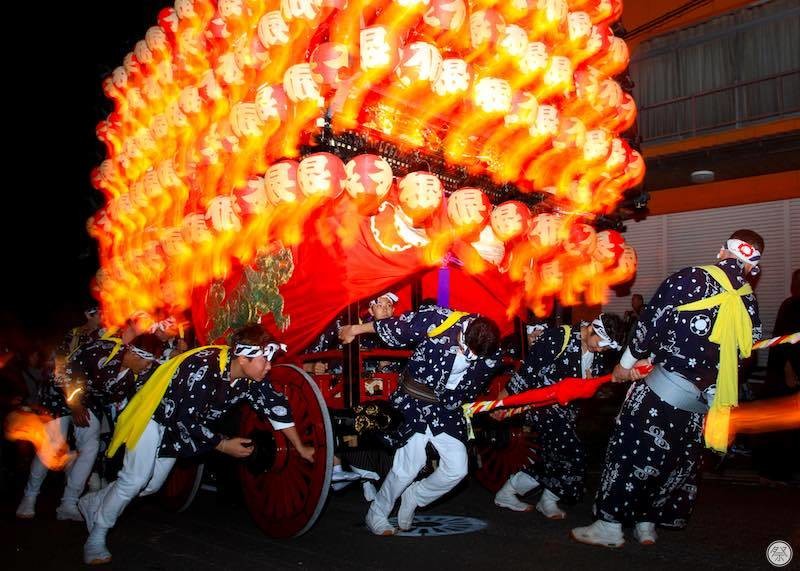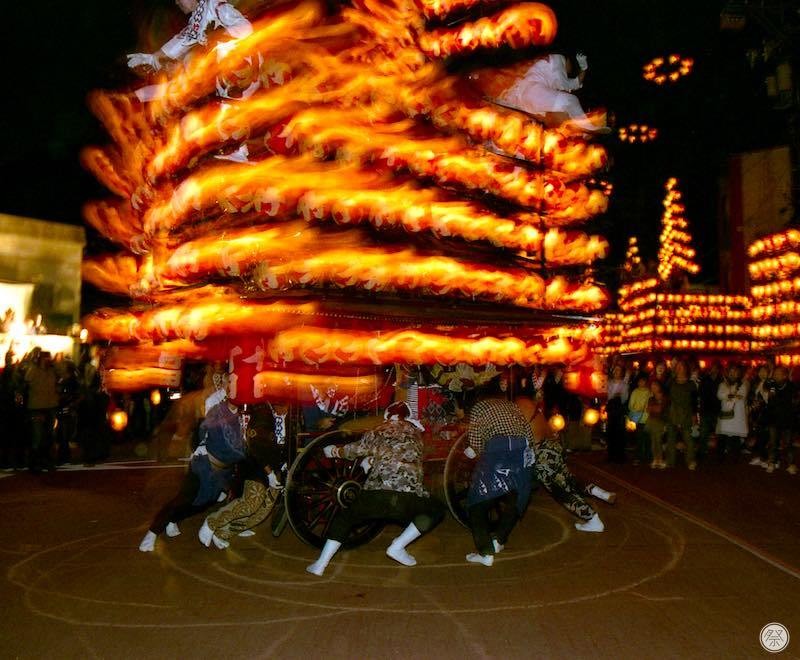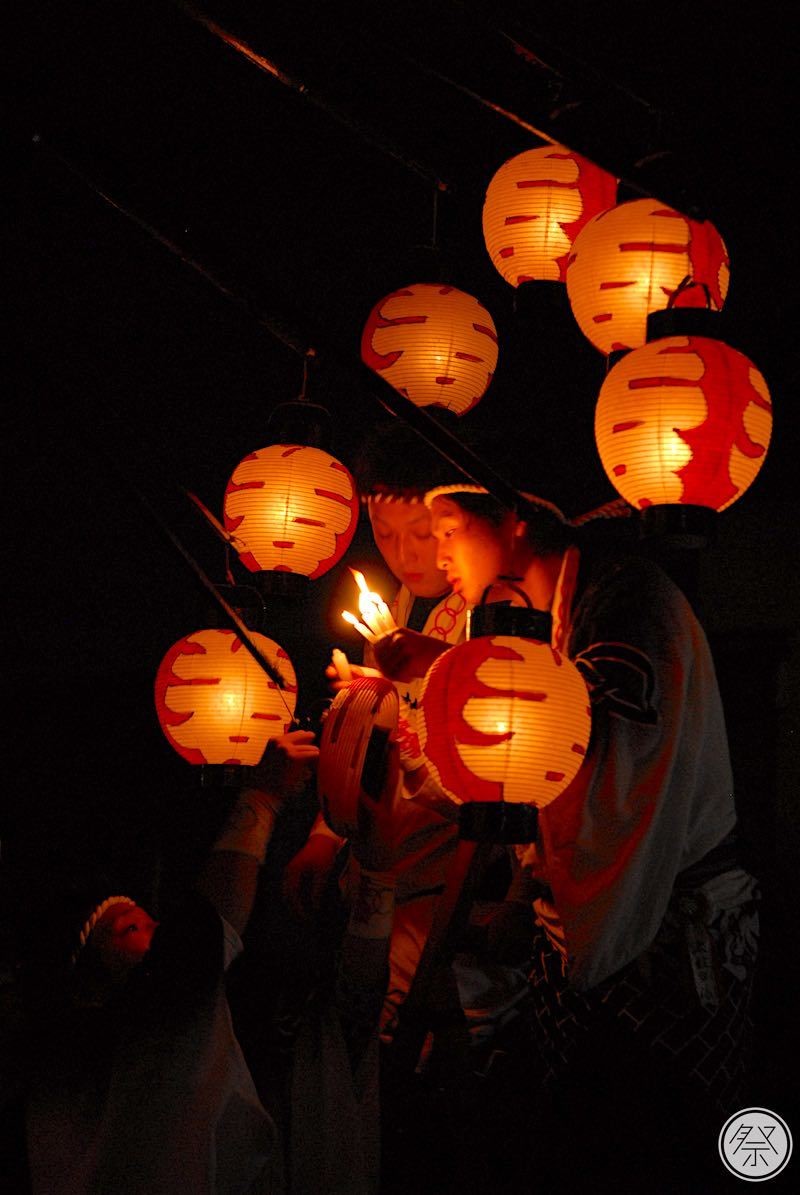 There are no handles on the Taikodai floats. For this reason, all steering is done by man power. Moreover, each float can go through up to 1,500 candles in one night. The men who control these amazing floats are known as Wakaren. Witness their impressive piloting skills and smooth candle changing techniques, and be amazed.
3. Feel the drama in the song conducting
The festival music known as Hayashi includes taiko drums and bells. Each borough has a completely different Hayashi to offer. There are even a few different types within one borough. Notice how they change the music depending on the stretch of the parade course; becoming vigorous when climbing hills or changing directions, slow and relaxed when going down hills and light and festive when parading flat land. The ever-changing music adds a story to the festival and never loses the onlookers' attention.
4. Don't miss the golden engravings hidden beneath the lanterns
For the main festival held on the 5th, Taikodai from seven boroughs parade the town together. The mass of lanterns are removed from the floats to reveal the rare sight beneath, that can only be viewed during this time. Don't miss the gorgeous engravings layered in shining gold.
5. See the impressive sight of Taikodai floats lined up towards the castle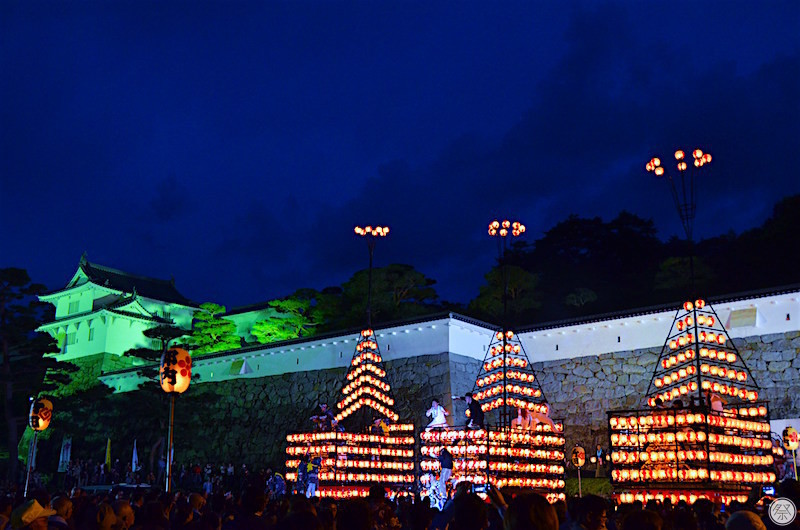 On the "after" festival held on the 6th, the seven boroughs split up into teams of four and three to parade their floats. The side made up of three boroughs lines up their floats at the Kasumigajo Park (ruins of the Nihonmatsu Castle) for the departure ceremony and head for straight for the castle, making for a valuable site to see.
6. Take a step closer to the action
Though you may not be allowed to touch the floats directly, depending on the section of the festival parade, you will be able to participate in pulling the rope of the Taikodai. Listen carefully to the local guides and enjoy the festival even further.