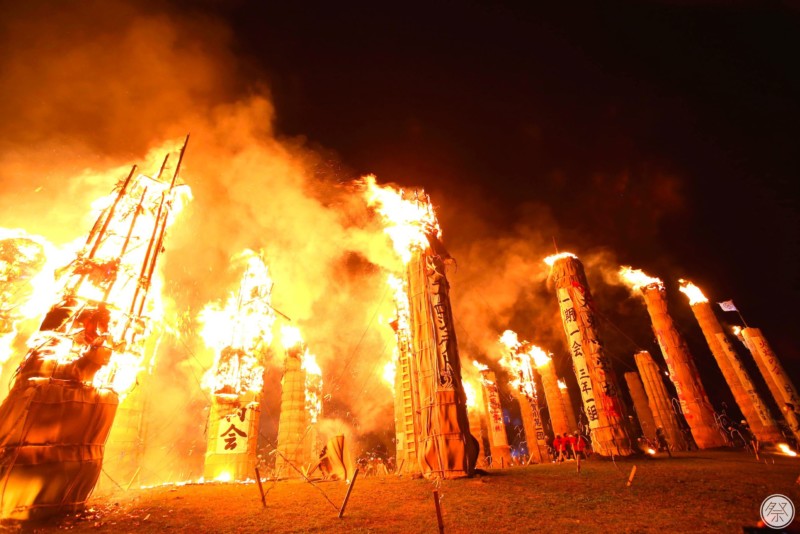 Things to do
1. What a force! March with the massive torch!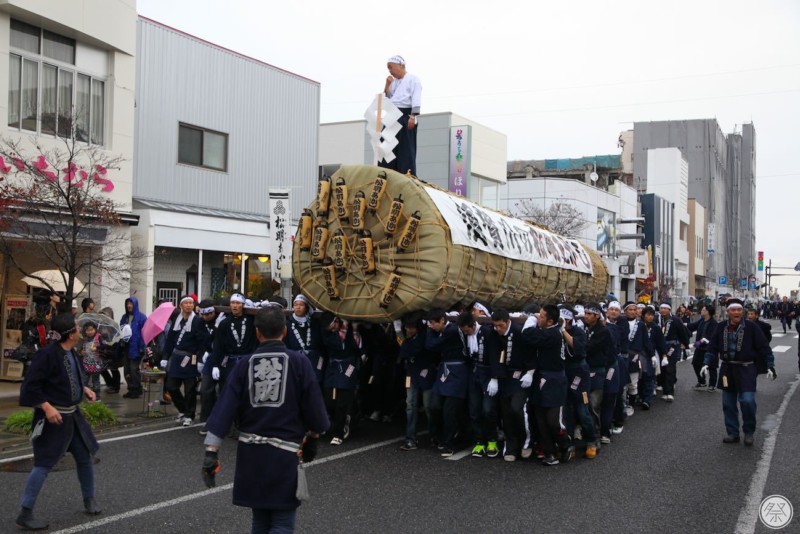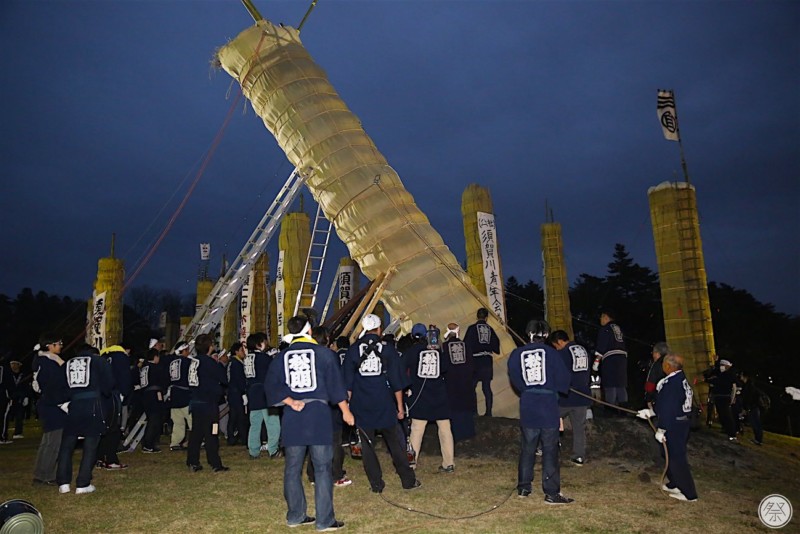 The massive torch used in the festival is 10 meters long and weighs 3 tons. Approx. 150 young and strong locals put their strength together to heave this giant load through the city for a most spectacular parade. If you are healthy and between the age of a high school student and 40 years of age, anyone can help carry the torch. If you would like to participate, contact the festival committee office before hand.
Besides the giant torch parade, there is also a small torch procession and a corner for making your own torches, that any one can join in freely.
2. Have your breath taken away by the pillar of fire!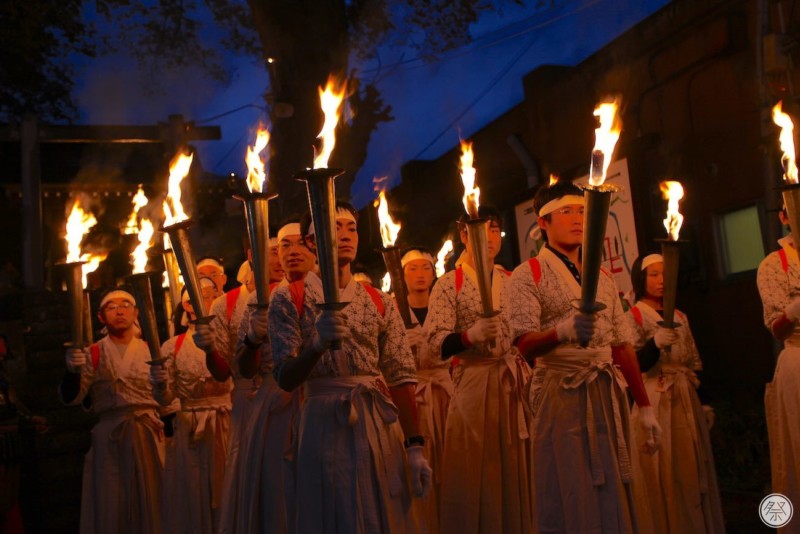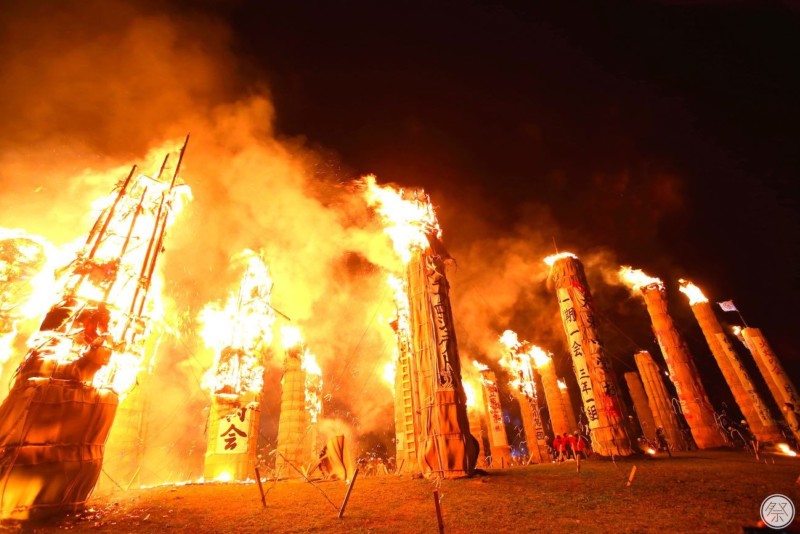 The highlight of the festival starts around 6:30pm. Giant torches are lit one by one as the sound of drums echo through the still and darkening sky. The massive pillars of flames can reach up to 10m in height and burn so profoundly you are sure to lose your breath. With prayers for the souls that lost their lives during the warring age, and with gratitude in heart for their ancestors, the locals are dear to this local tradition, a great example of Japanese mentality that you must not miss.