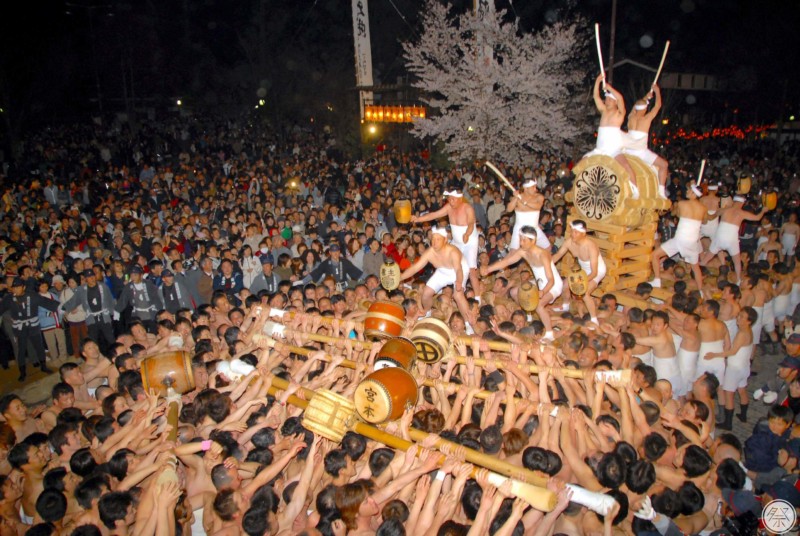 Things to do
1.Watch the heated battle of Okoshi Daiko!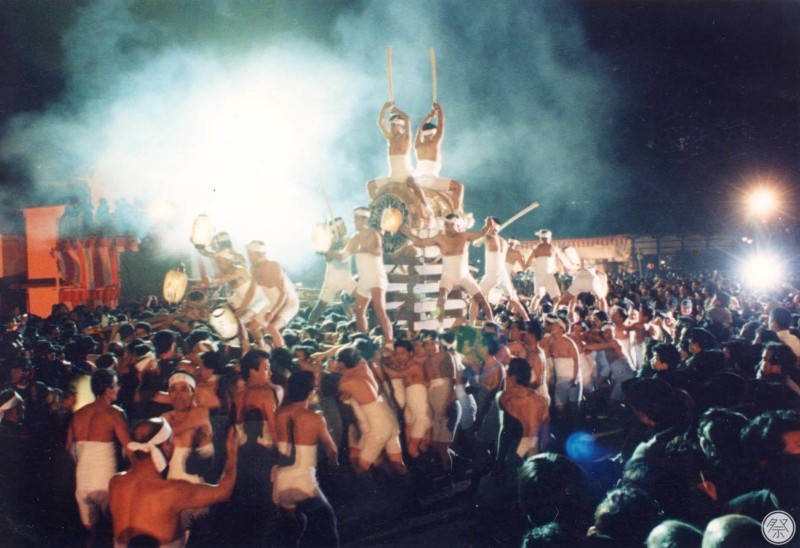 The Okoshi Daiko is a battle over position, by one giant drum and twelve smaller Tsuke Daiko drums representing the different boroughs of town that clash while following it. The Tsuke Daiko drums are tied to round logs that try to stay close behind the giant that rests upon a raised platform called Yagura. Keeping position right behind the main drum is seen as an honor. Tsuke drums ("tsuke" meaning to "stick to") shooting out from side streets and alleyways in a dash towards the best position are warded off by the giant drum defense team, filling the entire town streets in heated frenzy that goes on past midnight.
2.Watch the astonishing Yatai float procession.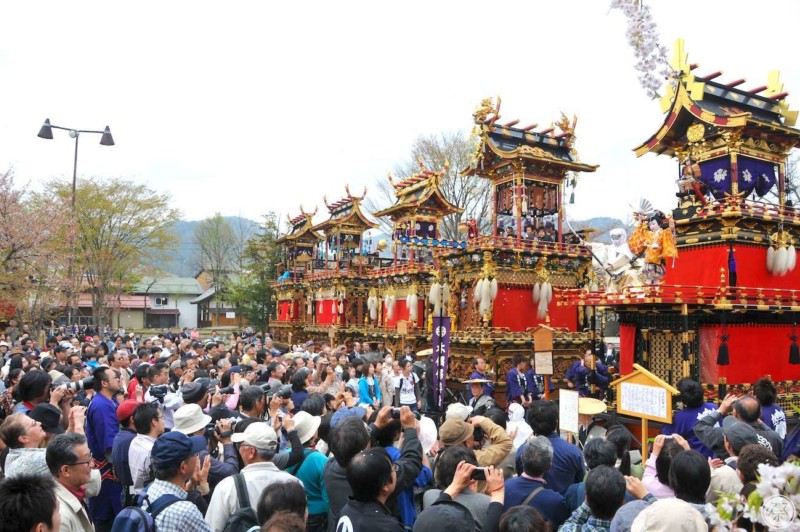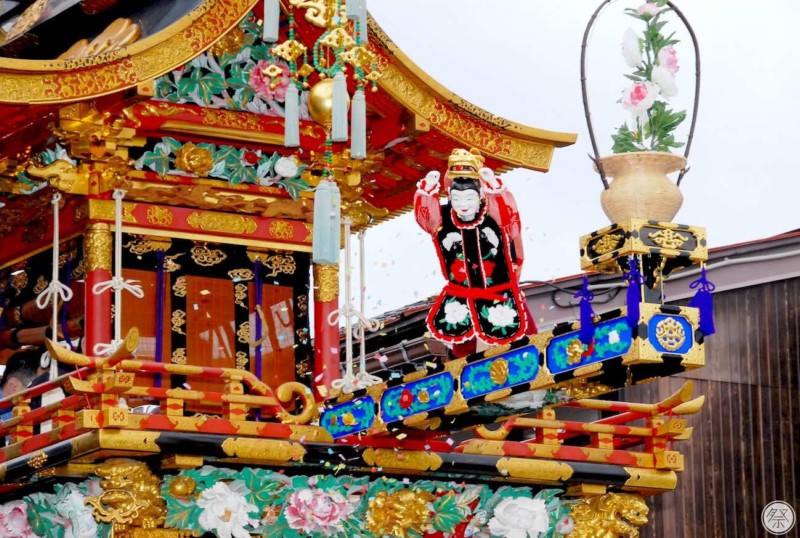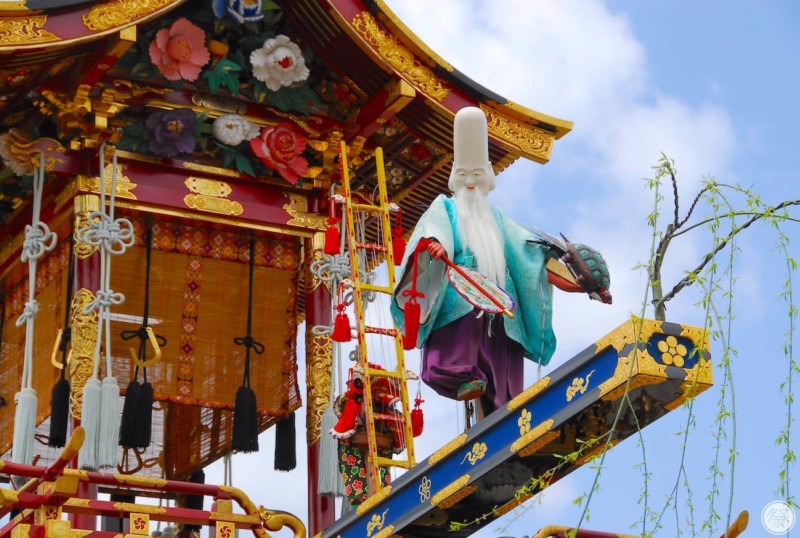 In the morning of the second day (20th), there is a gorgeous and extravagant float parade. There are nine yatai floats in total, made by the hand of Hida's master craftsmen, that proceed in line throughout the streets of town for an overwhelming spectacle. Take your time inspecting the delicate carvings. Two of the floats feature performances by traditional mechanical puppets called Karakuri Ningyo. These puppets are powered not by electricity, but by strings and cogs. Come see the amazing performance of these elaborately designed figurines.
3.Watch the amazing children Kabuki.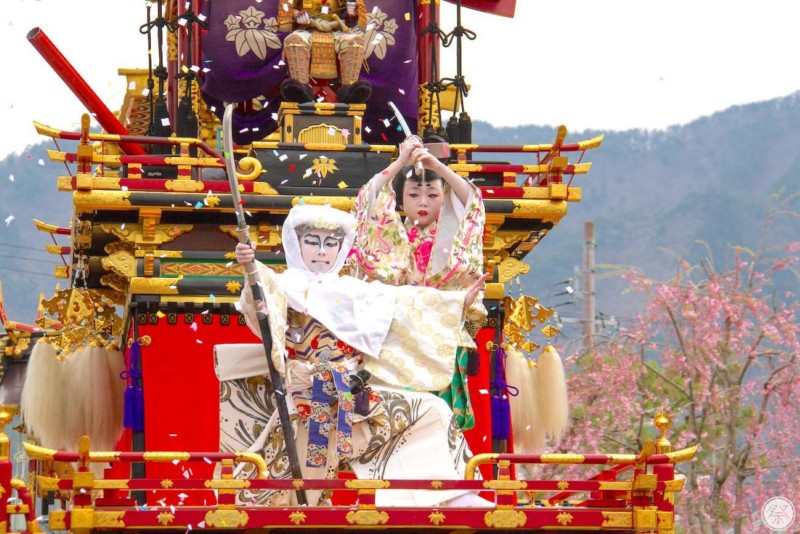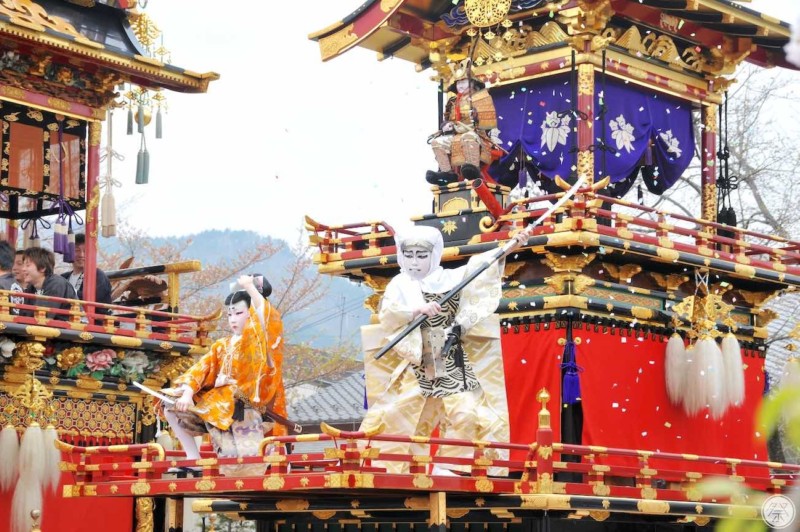 On one of the nine floats, there is a special Kabuki service performed by children. The play, Benkei and Ushiwakamaru. Benkei, the large man known for his strength, tries to steal the sword off of the young Ushiwakamaru who crosses his bridge one day. Benkei, however, is at the mercy of the light and nimble Ushiwakamaru who swiftly dodges all attempts. Benkei admits defeat and vows his loyalty to Ushiwakamaru. The child Kabuki play is based on this famous Japanese story. You really must the talent of these bold child actors.