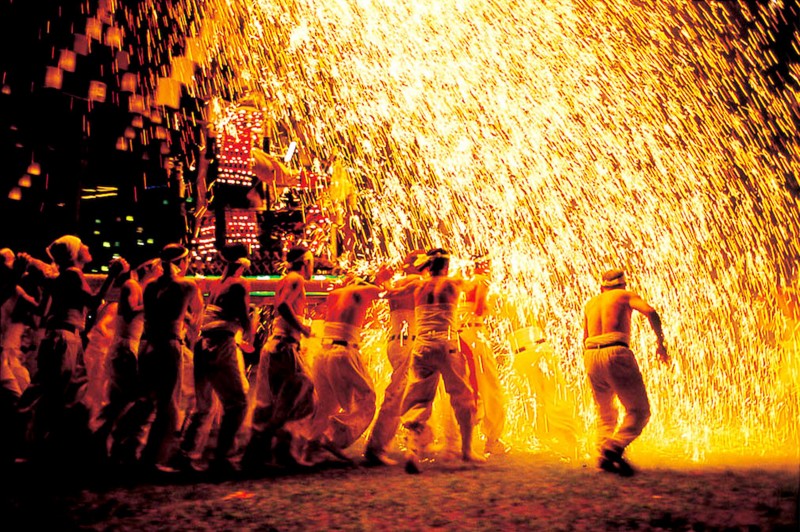 Things to do
1. Be astonished by the enthralling fire festival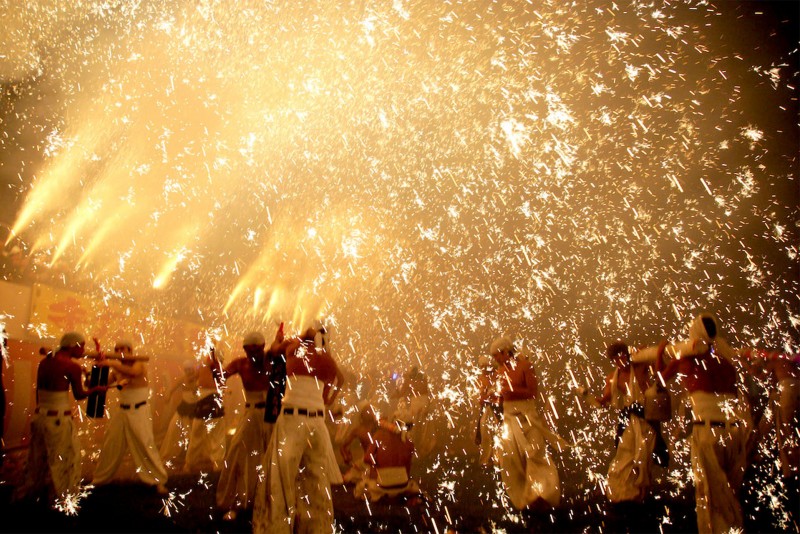 Imagine the sight of bare-chested and ecstatic men carrying firecracker-equipped mikoshi under fire sparks falling all around like a red hot waterfall. The sight of bright lights fuse with the sounds of firecrackers, bells and the people to create an overwhelming and thrilling experience that you must see.
2. Watch aerial fireworks blast in front of you!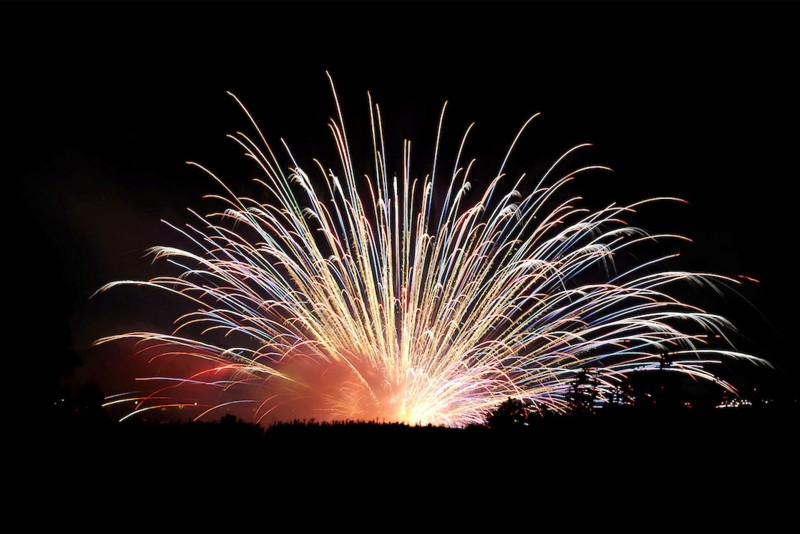 Hemispherically shaped blasts go off on the riverbank as Jiware Hanabi takes place, exploding aerial fireworks on the ground. You get to witness fireworks that would normally go off in the sky, but right in front of you!
This is an event that only happens during the summer, and not at the main fire festival held in the spring. A must see, for you will not witness anything like this elsewhere.
3. Experience the beauties of Nagara River's cormorant fishing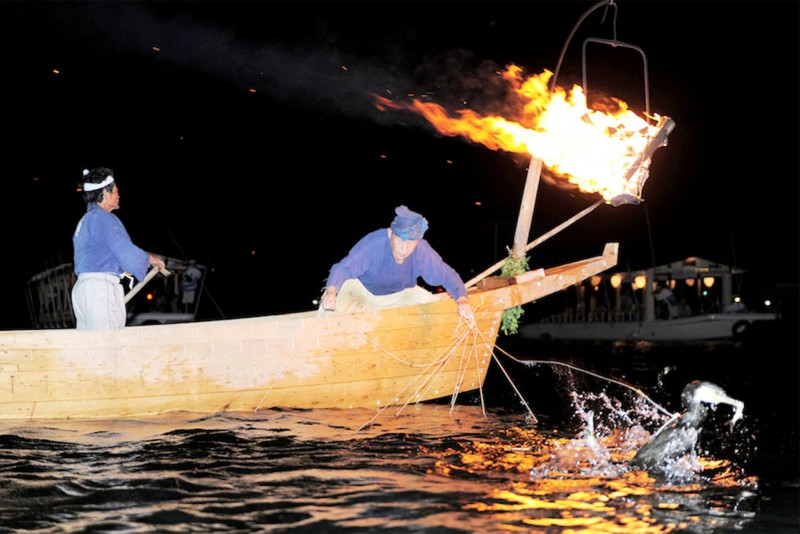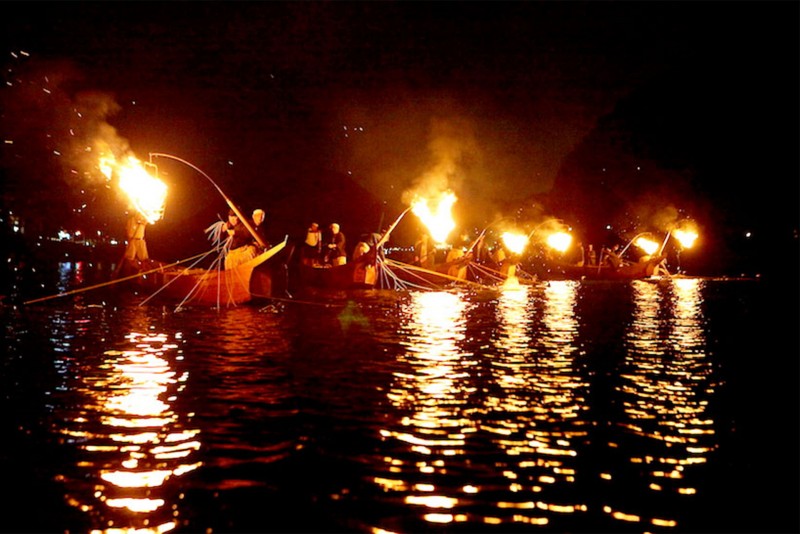 Cormorant fishing (or "ukai") is carried out during the time of the festival on Nagara River. Cormorant fishing is a 1,300 year old traditional fishing method using Japanese cormorant birds to catch fish such as ayu (sweet fish). They are aiming to register the method as a World Intangible Cultural Heritage. The method's rarity and excitement has long captured the hearts of observers such as those in power and others immersed in culture (Charlie Chaplin is said to have loved it). Don't miss this chance to watch ukai!