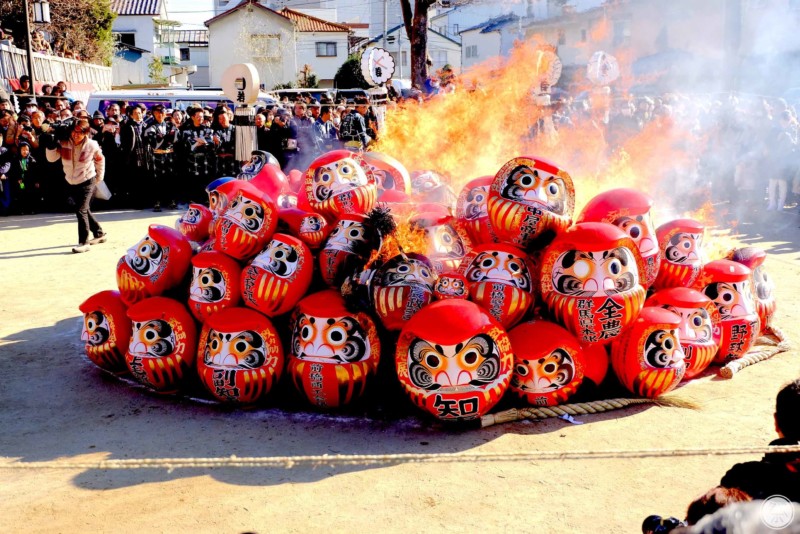 Things to do
1. Pray for safety in the home and business prosperity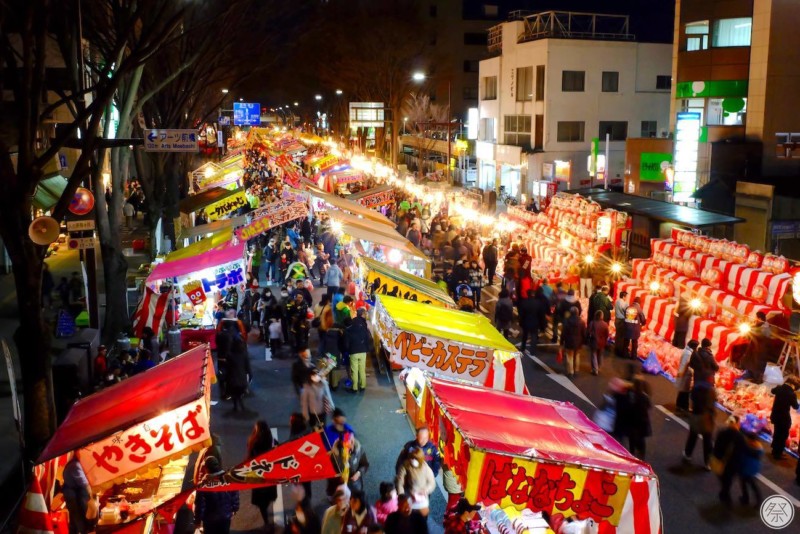 Traffic is stopped and market stalls line the center shopping district and the 500m long main road that runs next to it to make a joint market venue for this early-year festival. Over 600 open-air shops sell things from Daruma dolls and Maneki Neko (cats doing a welcoming gesture with their front paw) dolls, potted plants and many other good-luck objects. Many of the objects being sold have no price tags, so feel free to try out your bargaining skills.
Get your hands on a traditional good-luck charm and pray for safety in the home and business prosperity!
2. Warm up by the bonfire for more good luck!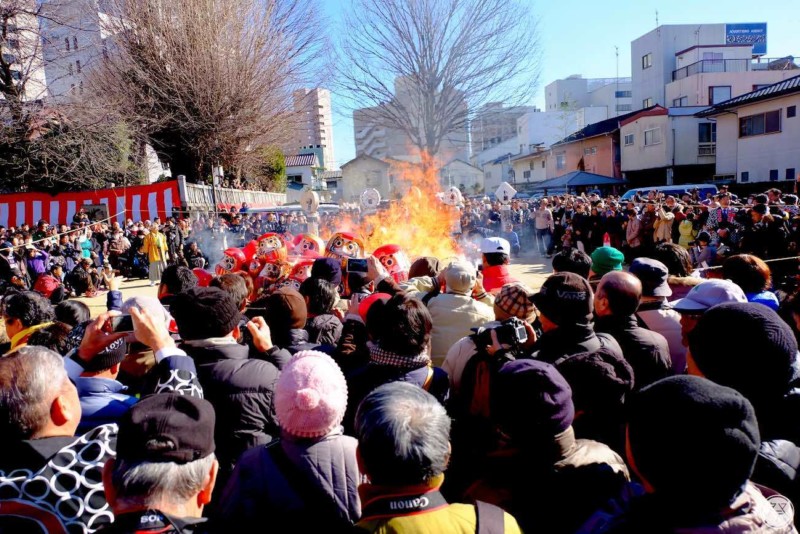 The Daruma dolls from the past year are all collected in the grounds of the Maebashi Hachiman-gu Shrine and burned in the ritual bonfire held from 10:30 am to 11:30am. It is said that if you warm up by this fire you will spend the coming year in good health.