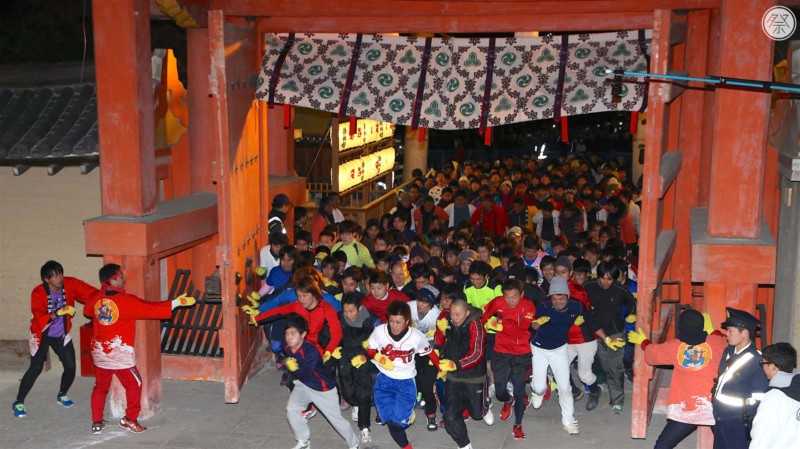 Things to do
1. Seize the good fortune with your own hands!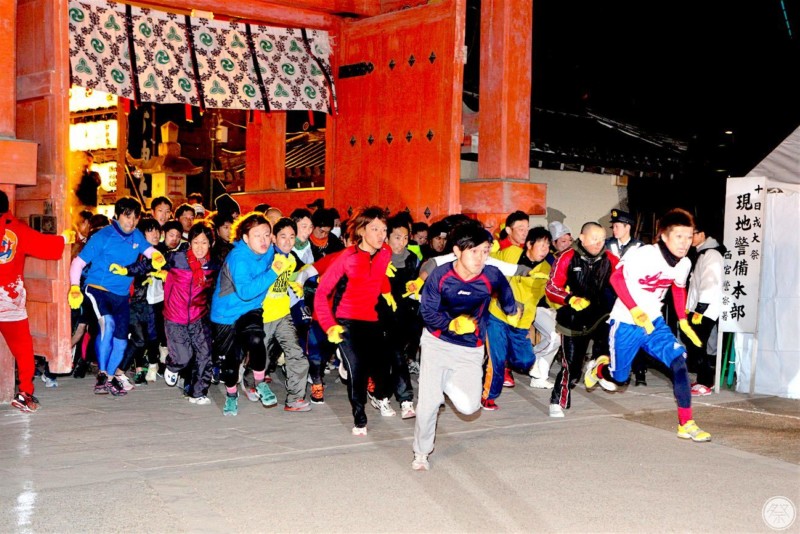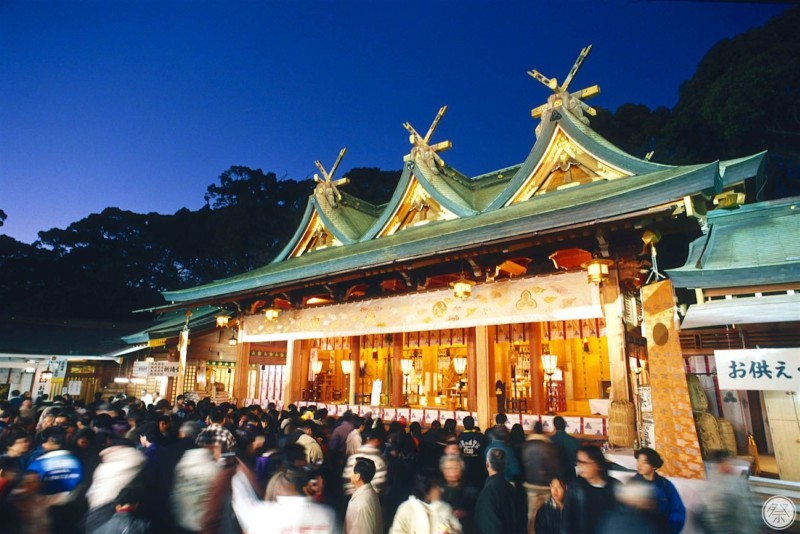 The Kaimon Shinji Fukuotoko Erabi, held on the 10th of January, attracts over 5,000 people who gather from as early as midnight the night before to enter a lottery for starting positions in front of the main gate. Only the first 1,500 people to arrive have the right of participating in the lottery, and only 108 of those are chosen to get the closest positions. If you aim to be the Fukuotoko that year, getting into this 108 is a must. But even if you cannot, you will still be able to visit and receive your own good fortune so be sure to participate. Also, though it is known as the "Lucky Man," women are also able and encouraged to participate.
2. Witness the mysterious massive Tuna coated in coins!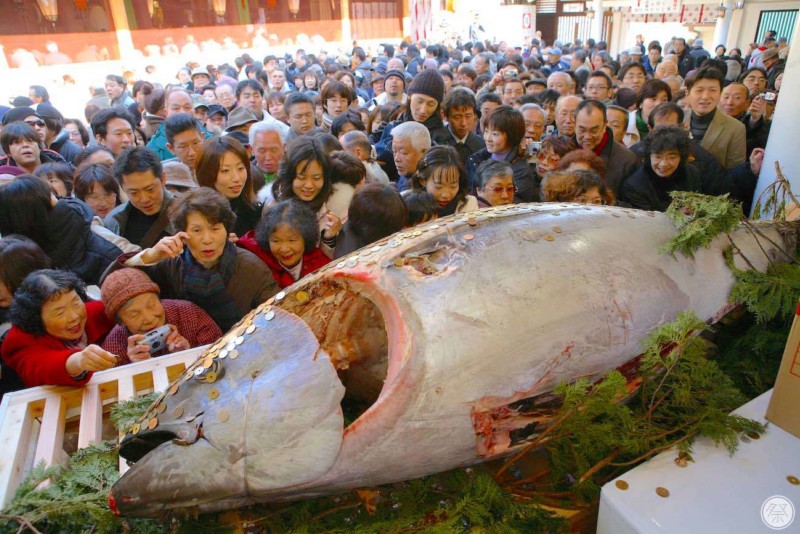 The dash to be the lucky man tends to get most of the attention at the Toka Ebisu Festival, however, it first developed as a time to pray for the growth and prosperity of merchants and fishermen, of which it has a long history. One particularity of this history is the custom of placing a giant 3 meter long, approx. 300 kilogram tuna on the offering table in front of the deity, on which shrine visitors stick their wishing coins all over so as to "attract and wear money" themselves. People from the fishing and business industries come from all corners of the country from the morning of the 9th to welcome in their good fortune.
3. Get a Fukuzasa blessed with good fortune.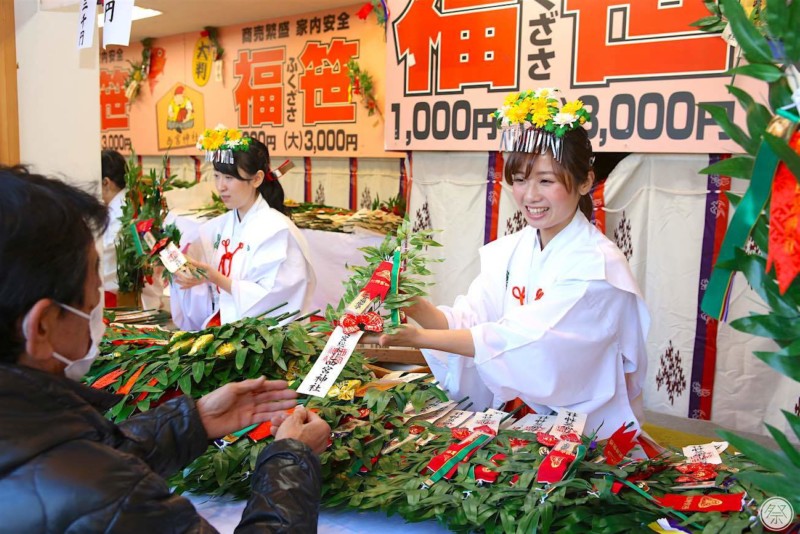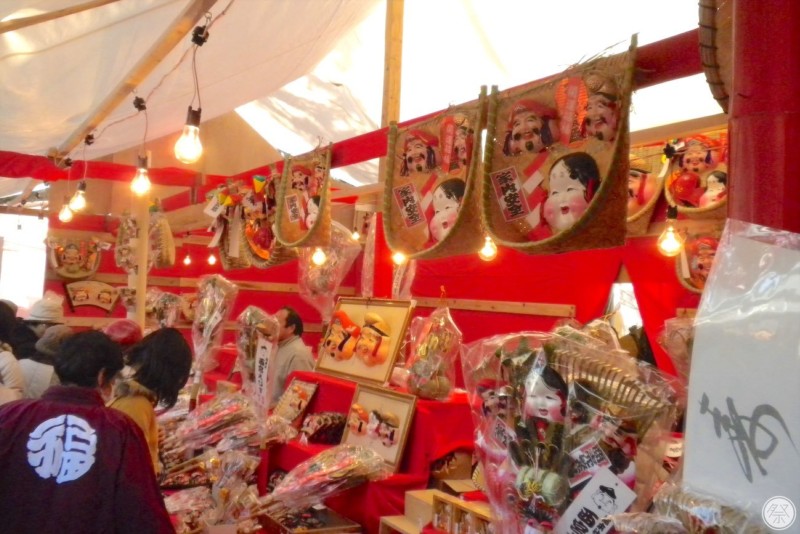 The Fukuzasa is a good luck bamboo branch decorated with prayer papers, figurines of red snapper, old Japanese coins and other items of good luck. It may seem strange, but the red snapper is a representative good luck "charm." There are two reasons. One, the pronunciation of red snapper (Tai) is the same as the end of the word for "fortunate" or "worthy of celebration" (Medetai), and two, the red snapper is known for living a much longer life than other fish and is seen as a symbol of long life. In fact, the deity Ebisu-sama is most often depicted holding a red snapper under one arm. The Fukuzasa, decorated in lucky charms, is a limited and special way of receiving your own good fortune at the Toka Ebisu festival.