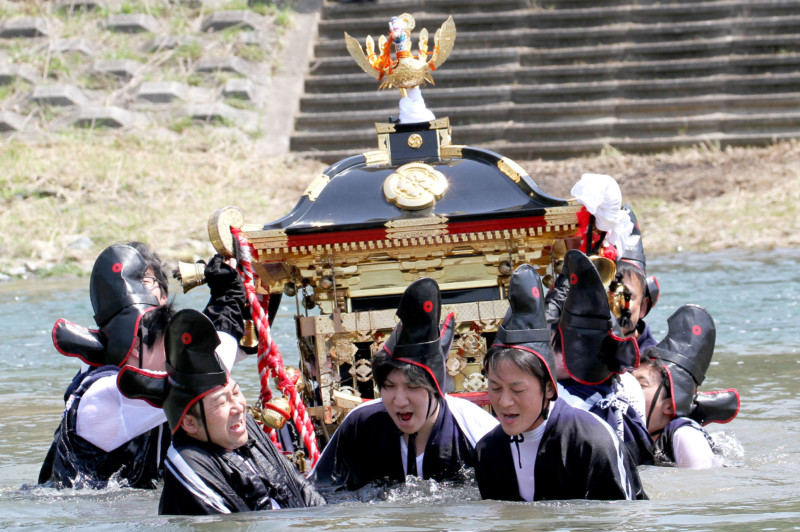 Things to do
1. Watch a shrine cross water, in the Kawatogyo!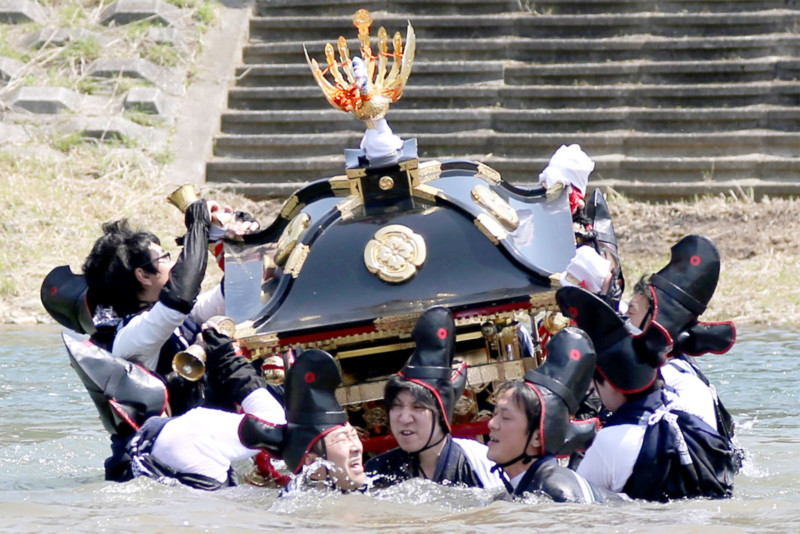 Locals carry the heavy 150kg omikoshi roughly 20km from Yabu Shrine to Itsuki Shrine.
On Saturday, from 12:30, the event known as Kawatogyobegins as the omikoshi is carried across the river Ooyagawa. The men must cross the entire river, fighting against the current in waters that come up to an average adults chest. Upon crossing the onlookers cheer in joy. See this highlight for yourself and join in on the applause.
2. The crashing of shrines!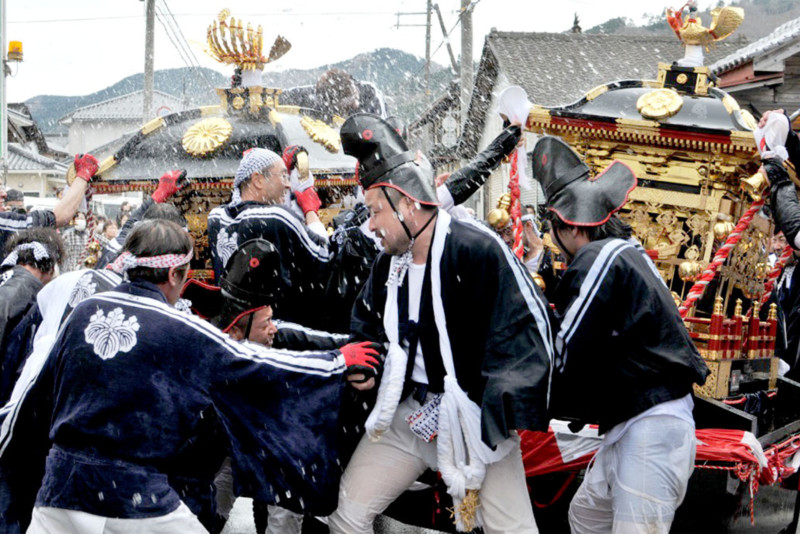 The climax of this festival, known as Neriawase, is held in the Takinoya area. It is where the omikoshi of Yabu Shrine and that of Itsuki shrine crash into each other, send one another back on their return route. Enjoy the Neriawase, a perfect end to an exciting country festival.
Picture provided by Yabu City Tourism Association